When it comes to announcing a baby registry, most people would automatically think of a baby shower. However, due to various reasons such as financial constraints or personal preference, you may not want to host a baby shower but still want to share your baby registry with loved ones.
A baby registry is a list of items that a parent would like to receive as gifts for their baby. It is a helpful tool for parents-to-be to ensure they receive the items they need for their baby's arrival. Traditionally, baby registries are often released during baby showers, but not everyone wants to have a baby shower or is able to have one.
Fortunately, there are other ways to announce a baby registry and share the exciting news with friends and family. In this article, we'll explore some fun and creative ideas for announcing a baby registry without a baby shower.
How to Announce Baby Registry Without Baby Shower?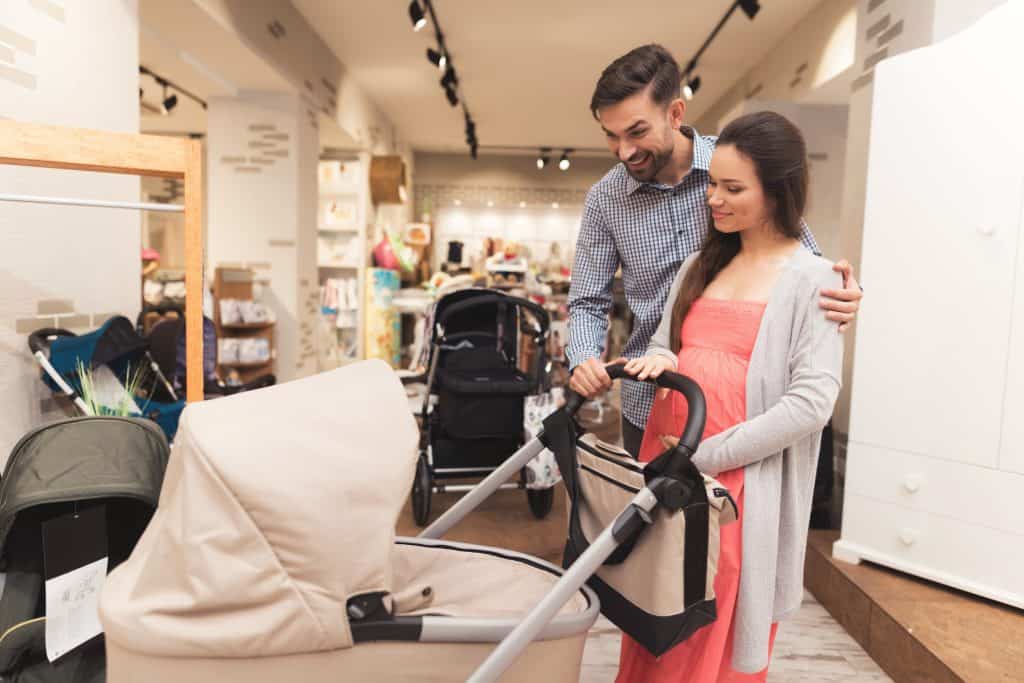 1. Social Media Announcement
One of the easiest ways to announce your baby registry is by creating a social media post. Whether it's Facebook, Instagram, or Twitter, sharing your registry with your followers is a great way to get the word out. You can post a photo of your baby bump or ultrasound, along with a message announcing your registry.
Here's an example of a social media announcement:
"Hey everyone! We're thrilled to announce that we're expecting a little one! We can't wait to meet our new addition and share all the joys and challenges of parenthood with you. We've also set up a baby registry with all the essentials we'll need to welcome our little one into the world.
If you're interested in checking it out, simply go to our registry link [insert link] and take a look. Thank you for all your love and support, we can't wait to share this journey with you!"
Remember to personalize your announcement with your own voice and style, and include a link to your baby registry to make it easy for folks to access it. You can also include a unique and witty hashtag to your post to make it easier for people to find and share your announcement.
2. Email Announcement
Sending personalized emails is another way to announce your baby registry without a baby shower. To make it more personal, you can include a picture of your ultrasound or a cute baby-themed illustration in the email.
Here's an example to get you started:
Hey [Name],
We have some exciting news to share with you! We're expecting a little one in just a few short months. To help us prepare for our new arrival, we've created a baby registry with all the essentials. We wanted to personally invite you to take a look and consider contributing to our registry.
Thank you for being a part of our lives, and we can't wait to share this journey with you!
Best wishes, [Your names]
Feel free to add your own personal touches to make your message feel more special and unique. By sending a personalized email or text, you'll be able to let your loved ones know just how much their support means to you.
Don't forget to include the link to your baby registry in the email to make it easy for your loved ones to access and purchase items from the list.
3. Host a Virtual Baby Shower
Just because you're not having a traditional baby shower doesn't mean you can't celebrate with your loved ones. Consider hosting a virtual baby shower instead! With video conferencing tools like Zoom, Skype, and Google Meet, it's easy to connect with your friends and family no matter where they are in the world.
You can include fun activities like virtual games, quizzes, or baby-themed challenges to make it more engaging. You can also share your baby registry during the virtual party and let your loved ones know how they can support you.
4. Plan a Gender Reveal Party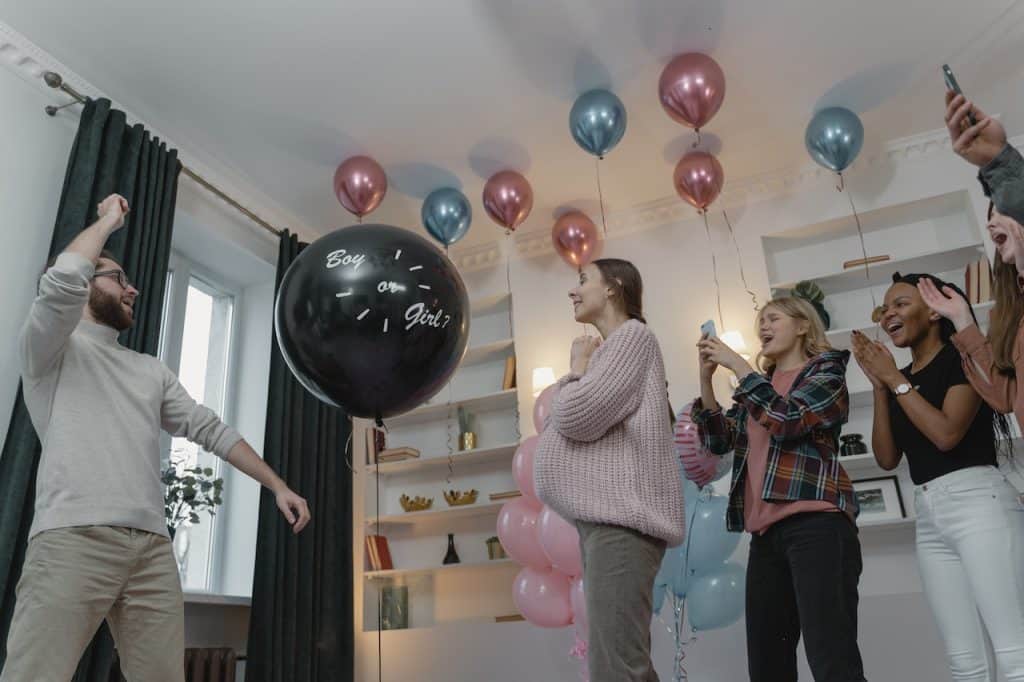 If you haven't yet revealed the gender of your child, consider throwing a gender reveal party. This can be a fun and exciting way to share your registry with your friends and family.
You can reveal the gender in a variety of ways, such as cutting into a cake with colored frosting, releasing balloons, or popping confetti-filled balloons.
Once you've revealed the gender, you can share your registry information with your guests so that they can start shopping for the perfect gifts.
5. Create a Baby Registry Website
Another fun and creative way to share your registry with your friends and family is by creating a baby registry website. There, you can create a registry list and share updates and photos throughout your pregnancy journey.
There are plenty of website builders available that are easy to use, even if you have no prior web design skills. Make sure to include the website URL in your social media posts and digital announcements so that your friends and family can easily visit your site.
6. Send a Personalized Card
If you prefer a more traditional approach, consider sending out personalized cards to your friends and family. This method is perfect for family members who are unfamiliar with or choose not to use social media.
You can include a photo of your baby bump, ultrasound, or a cute baby onesie, along with a message announcing your registry. You may also attach a handwritten note to make it more personal.
7. Create a Video Announcement
If you'd want to announce your baby shower registry but would rather forego throwing a shower, making a video announcement is a unique and creative alternative.
You can record a short video with your partner, sharing the news about your baby registry and how excited you are for the upcoming arrival.
To make it more interesting, you may include amusing features like music, animations, or props. You can share the video on social media platforms or send it to your loved ones via email or messaging apps.
8. Include Registry Information During Pregnancy Announcement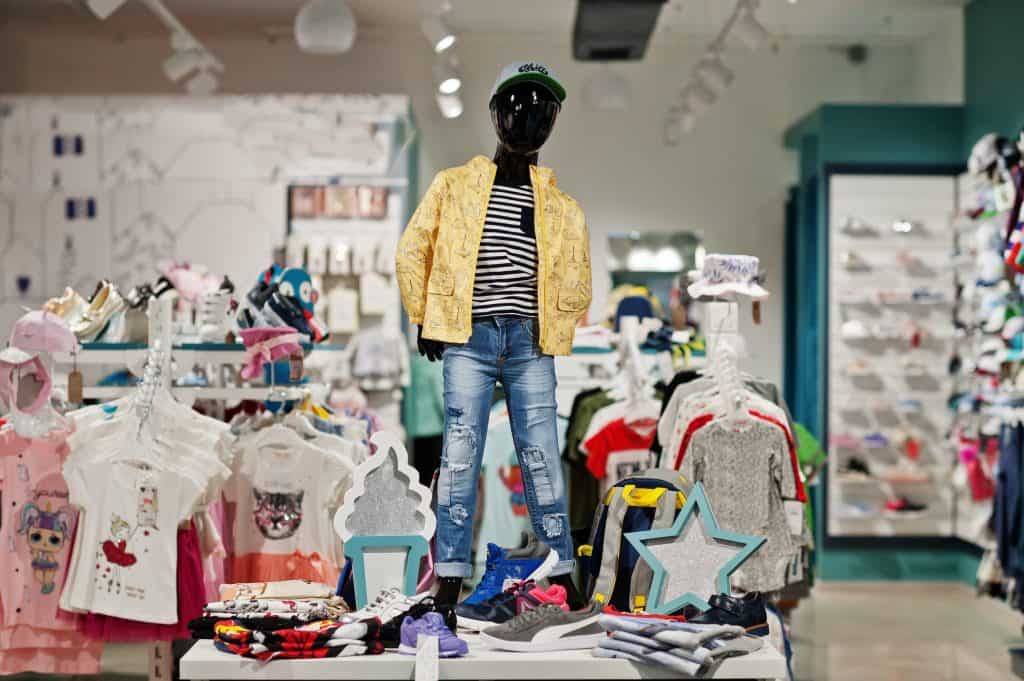 If you're planning on announcing your pregnancy, why not include your registry information in the announcement? You can create a cute announcement with a photo of your ultrasound and include a message that lets your loved ones know where they can find your registry information.
Etiquette Tips for Announcing Baby Registry
Announcing your baby registry can be an exciting time for expectant parents, as it allows them to share their joy with friends and family. However, it's important to do so with proper etiquette to avoid any misunderstandings or awkward situations.
1. Timing is everything
It's best to wait until you're well into your second trimester before announcing your baby registry. This gives you enough time to prepare the registry and allows friends and family to plan accordingly.
2. Be considerate
When you do announce your baby registry, be mindful of the fact that not everyone may be in a position to buy you a gift. Don't make people feel obligated to contribute to your registry.
3. Include a range of items
When creating your registry, try to include a range of items at different price points. This allows people with varying budgets to find something they can afford and ensures that you receive a variety of gifts.
4. Express Gratitude
When someone purchases a gift from your registry, be sure to send a thank you note to express your appreciation. A handwritten note or a phone call is a nice touch and shows that you value the person's thoughtfulness.
Final Thoughts
To wrap it up, announcing your baby registry without a baby shower doesn't have to be stressful or difficult. With these fun and creative ideas, you can share your registry with your friends and family in a memorable and meaningful way.
From hosting a virtual event to creating a video announcement, there are many options to choose from based on your personal preferences and circumstances. Whatever you choose, remember to follow proper etiquette and be mindful of other people's time and financial constraints to ensure that the registry announcement is a joyful experience for everyone involved.