When we talk about parenthood, lots of things immediately come to mind. There are normal days, good and bad days, as well as overwhelming and trying days.
As parents, we are often confronted with a sea of parenting choices – sometimes making us feel unsure about ourselves and our parenting abilities.
We thought life could be much easier – if only parenting comes with a manual.
Focus On Your Child is created to empower parents and help them navigate this challenging but rewarding parenthood journey. We know that as parents, everything that we do comes with the intention of making our children's lives better.
Here we want to provide tools to help parents thrive and make parenting less daunting through our useful parenting resources, practical solutions, and actionable steps for handling the chaotic situations in the world of parenting.
This blog is meant to be a parenting resource and a source of inspiration…
The core values of the well-thought-out articles and resources you can find in this blog are as follows:
Strength and hope: Admittingly, parenting is messy but it rocks. It may feel like a lonely journey but know that someone else has experienced what you are going through. Through this blog, we want to make you feel that you are not alone.
Living every moment fully: Children grow up much too soon so even little moments should be celebrated.
Learning and growth: Growth and learning are both a never-ending process. If you want to be the best parent to your child, you need to set aside time for learning and personal growth.
However…
Don't expect to find the recipe for perfect parenting in this blog. Parenting isn't one-size-fits-all. Each day, the choices you need to make, are going to depend on so many things.
Only you can figure out what's best for your unique child and what's going to work best for your family. Focus on your child, and while doing so, don't forget to enjoy every little moment with your child and embrace your flaws (spoiler alert: you will mess up, and it's all part of being human).
We hope that you enjoy reading Focus On Your Child and that we get to share tips and techniques to help you become the loving parent you can be to your child!
Connect with us on:
Wondering who are behind the scenes?
Lori Herbert lives in a house of all males – a husband and three lively boys. She believes that parenthood is messy, and that's okay. She enjoys writing about all things parenting and hopes to provide valuable insights through her blogs, especially to new parents.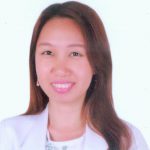 Dr. Jesmarie Macapagal
Dr. Jesmarie Macapagal is a Pediatrician and full-time mom to her 2-year-old daughter. With over 7 years of experience in the medical field, she prides herself with being professional and compassionate, providing only the best care possible for her patients. Her experiences as a first-time mom taught her that motherhood is definitely not easy, but it is also the most rewarding job she could ever have.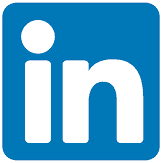 Focus On Your Child
6100 Channingway Blvd, Columbus, OH 43232
614-756-6857