A baby registry is a great way for friends and family to get you and your arriving baby gifts that you really want and need. Not only do you have to think of the items that you want to make up the actual registry, but you also have to come up with a pleasant baby registry message that will greet those that will visit your registry.
An excellent baby registry message comes with gratitude, the baby's gender, the baby's name, details about the nursery, gift preferences, and your excitement. These tips will help you avoid making inappropriate or disingenuous baby registry messages.
This article will list six different tips in writing baby registry messages and have examples for your inspiration.
Tips on Writing a Baby Registry Message
Gratitude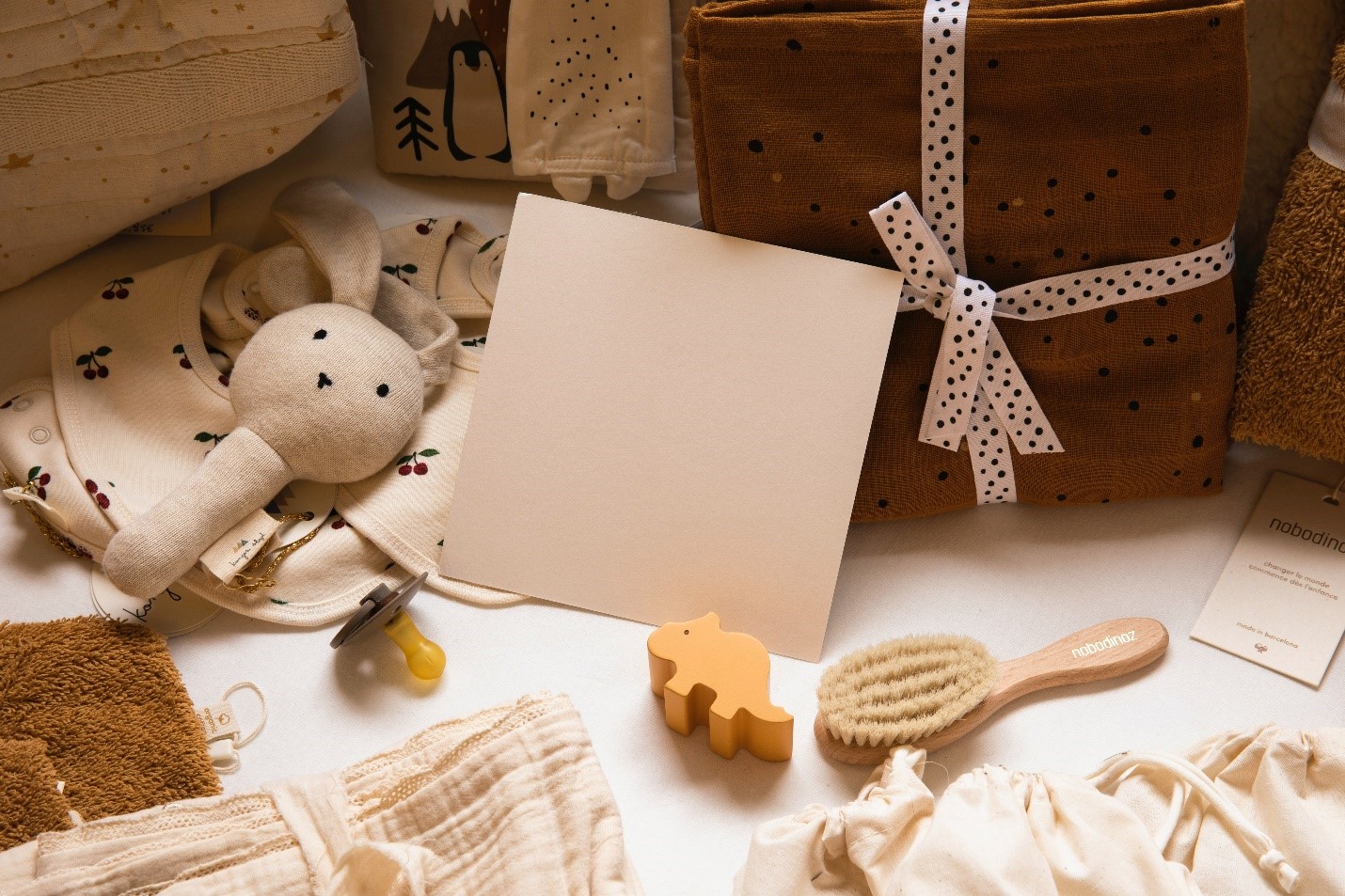 You should never forget to thank those that show interest in your baby registry. Whether it is a friend, family member, or co-worker who you are thanking for visiting your baby registry, being grateful comes first.
Show some gratitude when writing your baby registry message by saying, "thank you so much for thinking about us and our baby," or "we highly appreciate you showing your love and support by checking our baby registry."
A good way to avoid sounding insincere is by offering a short explanation of why the registry was created in the first place. Sure, people may already know that having an infant comes with many expenses or just how expensive babies really are, but it would be nice to offer a reason as to why they should use your registry.
Examples: "Thank you for thinking of us! This is our first baby, and we're having trouble figuring out what we really need," or "We've been using hand-me-downs from family, but would love some new things."
It is important to show gratitude because it is quite easy to come off as ungrateful and impatient if you do not include a thank you in your baby registry message.
The Baby's Gender
One of the most standard baby registry messages is when a couple shares what their baby's gender will be. In order to make your message complete, you need to let people know that they can still shop for your baby registry while considering the baby's gender, or even choose something that is more gender neutral.
Some couples also choose to not know the sex of the baby, so it might be difficult for your loved ones to get appropriate gifts. If you happen to decide to wait until the baby is born before knowing the baby's gender, you might want to include that information in the baby registry message.
Examples: "We have a lot of pink stuff on the registry to welcome our baby girl into the world," or "we are looking for gender-neutral items for the nursery because we have decided to know the gender when they arrive!"
There are some people who may want to know the gender of your child before purchasing a gift because they will not be able to buy it if they discover that it will not work for a baby of the opposite sex. Including this information may help to avoid any confusion and make sure your friends and family feel like you really do want their gift.
The Baby's Name
One of the most important parts of writing a baby registry message is to include your baby's name. Letting people know your baby's name gives them an idea if they can have their gifts customized with your baby's name.
You can still show your appreciation for their support even if you have not yet decided on the baby's name. It is understandable that some couples take longer than others to decide on a name.
Examples: "We're still deciding on names, so we haven't put one down for our little peanut," or "we hope to introduce you to Jason very soon!"
If available, the baby's name will be the first thing that people see when you send out your baby registry message, so it is important to include this information if possible.
It might be difficult to write out your baby's name if you are not sure what the final decision is. Don't worry about it too much! You can always send along a note of explanation or even include their suggested names, so people know where you plan on going with this important detail.
Nursery Details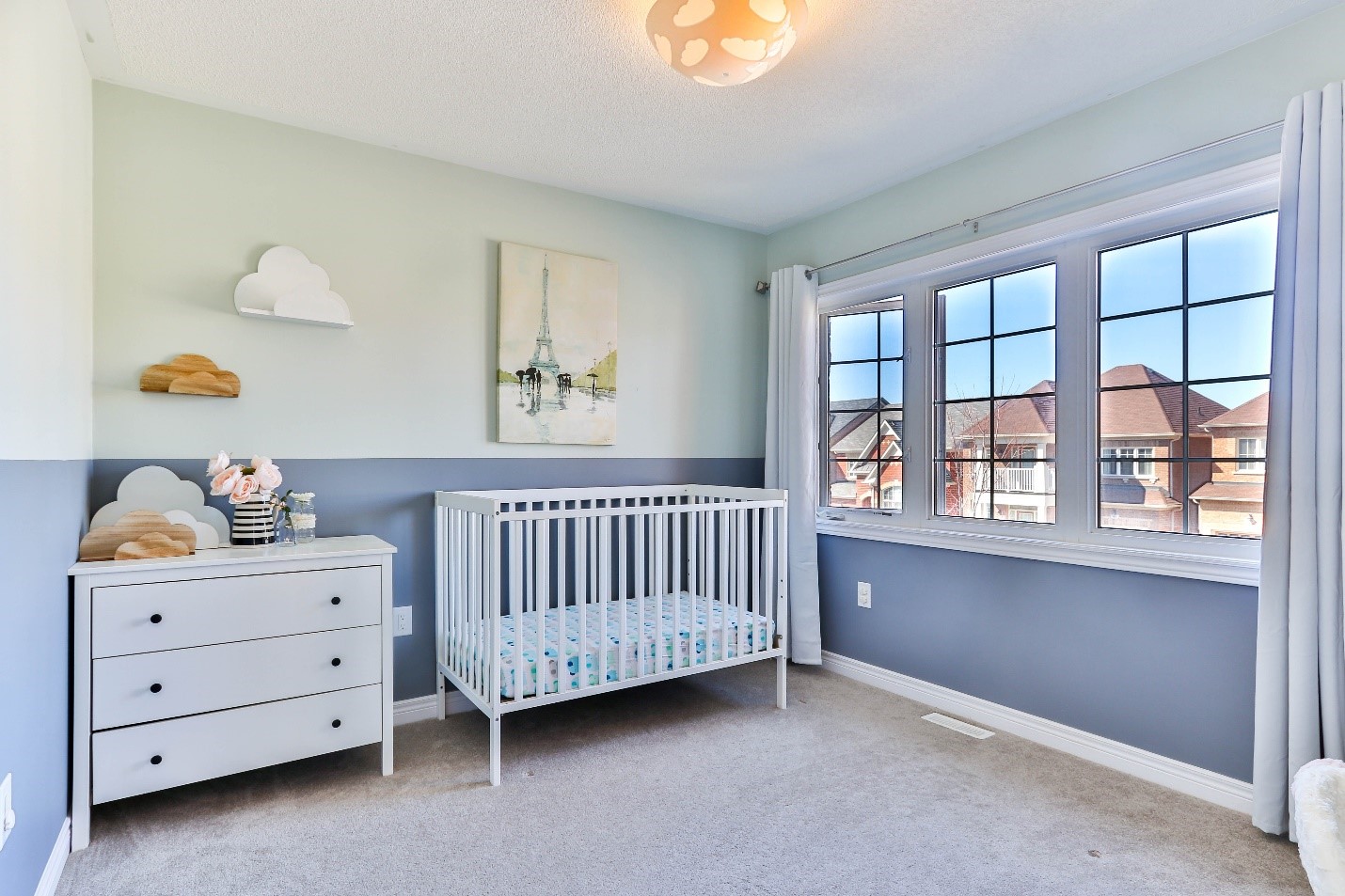 You may have a really specific idea of what you want the nursery to look like, but it is best to keep things simple when writing your baby registry message.
Examples: "We are going for a minimalist nursery which would reflect the items on our registry," or "we're currently thinking of going for a sailing-themed nursery."
People are more likely to stick with neutral colors for the nursery. Just make sure that you let people know about your plan on choosing a color scheme before they go out and purchase paint or wall decorations for you.
Avoid using "maybe" phrases because it can be hard for some guests to read between the lines, especially if there is an online registry.
Remember that it can be hard to make your messages perfect, but you want to make sure the people who are shopping for your baby feel appreciated and not pressured into buying something they do not really want or need.
Gift Preferences
It is always a good idea to include your gift preferences in your baby registry message. This will ensure that people are purchasing the perfect gifts for you and not just guessing at what they think you might find useful or want.
Examples: "We appreciate all kinds of gifts but are especially grateful for hand-me-downs that can be passed on to another baby," or "we have a love for travel, so anything inspired by the world would make us happy!"
This is an easier way to let people know what you really want since it helps them feel confident in their decision to buy a gift for you and your baby.
It is important to mention that you do not expect people to purchase any specific items but just want them to feel informed about the gifts you truly desire. Having this information included in your baby registry message will be helpful because it can save time and money for both parties involved.
Excitement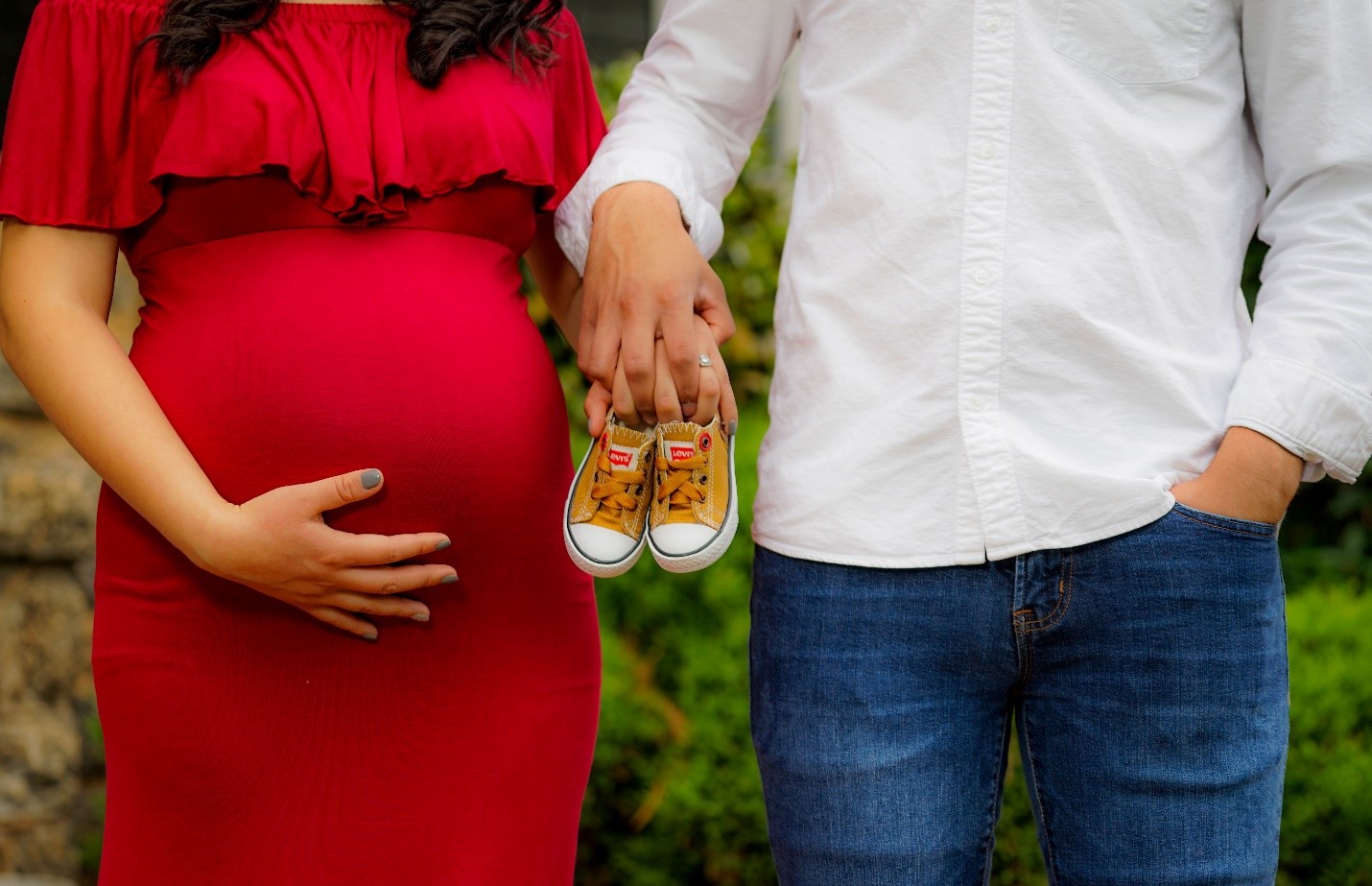 Aside from showing your gratitude to your loved ones due to their interest in your baby registry, you should also mention how excited you are for them to meet your baby. The baby registry should not be considered as a way to get free gifts from those around you, but rather a way to let your loved ones show their love and support for you and your baby.
Examples: "We can't wait for you all to meet our little peanut," or "we really appreciate your support as we prepare for this next chapter in our lives."
Introducing the topic of how excited you are in the baby registry message lets everyone know that they should not feel obligated to buy a gift. You are truly grateful for their involvement in this new chapter of your life, and that means more than anything.
This is an easy way to make sure everyone feels like they are contributing, even if it is by simply sharing the joyous news with others or giving you gifts on special occasions.
Examples of Baby Registry Messages
Here are some examples of baby registry messages to inspire you to write yours.
"Thank you so much for visiting our little Emily's registry. We highly appreciate your love and support. We are preparing a rainbow-themed nursery that will have all seven colors of the rainbow."
This is a great message for those who are interested in adding color to the nursery. It also includes the baby's name, so friends and family have an option to customize their gifts with the baby's name or monogram.
"Thank you for visiting our online baby registry! We are so excited to meet the little one and introduce him to all of you. We are going green for Jackson and requesting minimalist and eco-friendly gifts. We can't wait for you to meet him on the big day!"
This baby registry message is a good example of including specific gift preferences. It gives guests an idea about what kind of gifts they should be purchasing for the baby and also shows them that you are not expecting anything too extravagant or expensive.
"Thank you so much for sharing our adventure and looking into our baby registry for baby Michael! Aside from the basics we'd need for the nursery, you know how much we love books. However, we'd really love for you to help us by picking your favorite ones to add to Michael's library! We thought this would be a great way for everyone to be part of Michael's life from the very beginning."
This baby registry message is an excellent example of how the parents are showing excitement for their baby and loved ones. By giving the option to pick out their own favorite books, this really lets the loved ones feel like they are truly part of the baby's life.