Maeve is a nice, unique name that's sure to leave a strong first impression on people – in fact, it's one of the most common baby girl names in Ireland! While it hasn't quite topped international lists, the popularity of the name "Maeve" has steadily been on the rise for the past few decades.
The name "Maeve" has a ton of mythological and historical weight behind it, so wear it with pride. While it can work well with just about anything, it's often at its prettiest when you embrace its cultural origins (by pairing it up with other strong Irish names!).
We've taken the liberty of sharing our own list below to ensure that you'll have plenty of awesome middle names for Maeve at the ready. Pick what suits your baby girl best!
Maeve – Origin, Meaning, and Middle Name Selection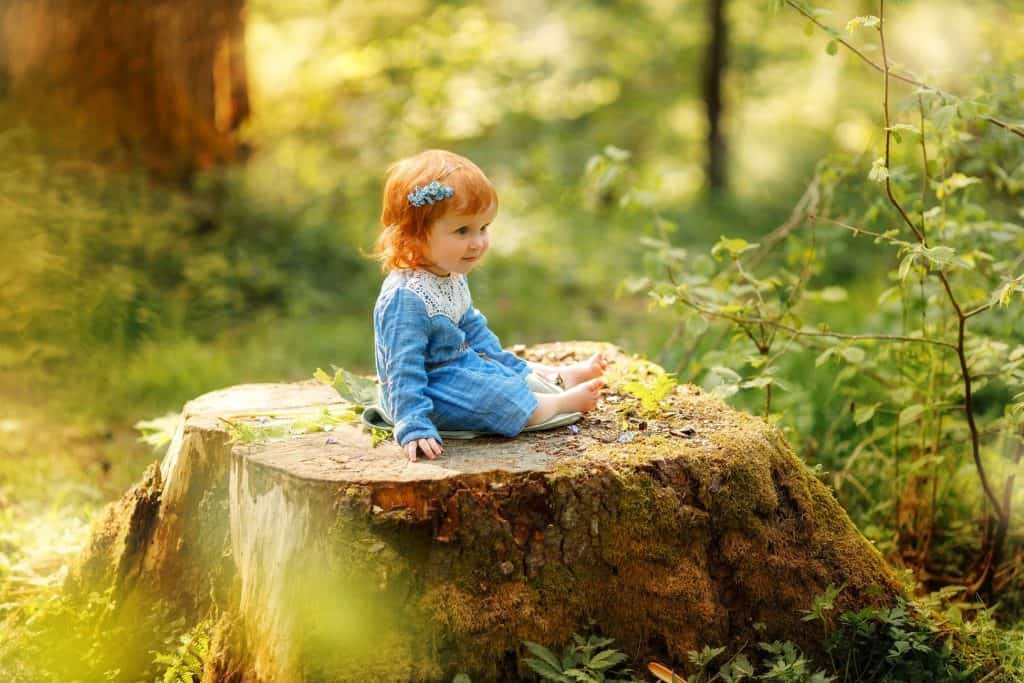 The name Maeve is a wonderful Irish name rooted in rich history, derived from Gaelic legends of queen Medb of Connacht – best known for her campaign to capture the bull of Cooley.
The name Maeve – and Medb – mean "intoxicating", but not in the way most would first assume. Medb was a clever and powerful warrior queen in tumultuous times – best known in legends for her battle prowess, leadership, and fierce independence. Her brand of "intoxication" was through her charisma, wisdom, and strength of character (not charm or seduction!).
It's pretty hard to go wrong with middle names for Maeve. The biggest thing you may want to keep in mind is avoiding repetitive-sounding middle names (i.e. Maive Aive).
These particular names – when strung together – tend to be awkward to pronounce, but picking out middle names for Maeve is usually a straightforward affair.
Charming Irish Middle Names for Maeve
Aibhilín – "little eve" or "breath of life"
Ailbhe – "white" or "bright"
Aisling – "dream" or "vision"
Alva – "fair" or "noble"
Aoife – "radiant" or "beautiful"
Aran – "longed-for" or "mountain peak"
Asher – "happy" or "fortunate"
Bláthnaid – "little flower" or "flower-like"
Breandan – "prince" or "little raven"
Brigid – "exalted one" or "goddess"
Eilish – "consecrated to God"
Bébhinn – "fair lady" or "pleasant"
Caitríona – "pure" or "chaste"
Caoilfhionn – "slender and fair" or "fair-haired"
Cian – "ancient" or "wise"
Ciara – "dark-haired" or "little dark one"
Ciarán – "little dark one" or "black-haired"
Clodagh – "river" or "wash"
Colleen – "girl" or "lass"
Casey – "brave, vigilant"
Colm – "dove"
Daire – "oak" or "fruitful"
Daragh – "oak tree" or "dark oak"
Declan – "man of prayer" or "full of goodness"
Deirdre – "sorrowful" or "broken-hearted"
Delaney – "from the alder grove"
Doireann – "sullen" or "tempestuous"
Eamon – "wealthy protector" or "guardian of prosperity"
Dignified Irish Middle Names for Maeve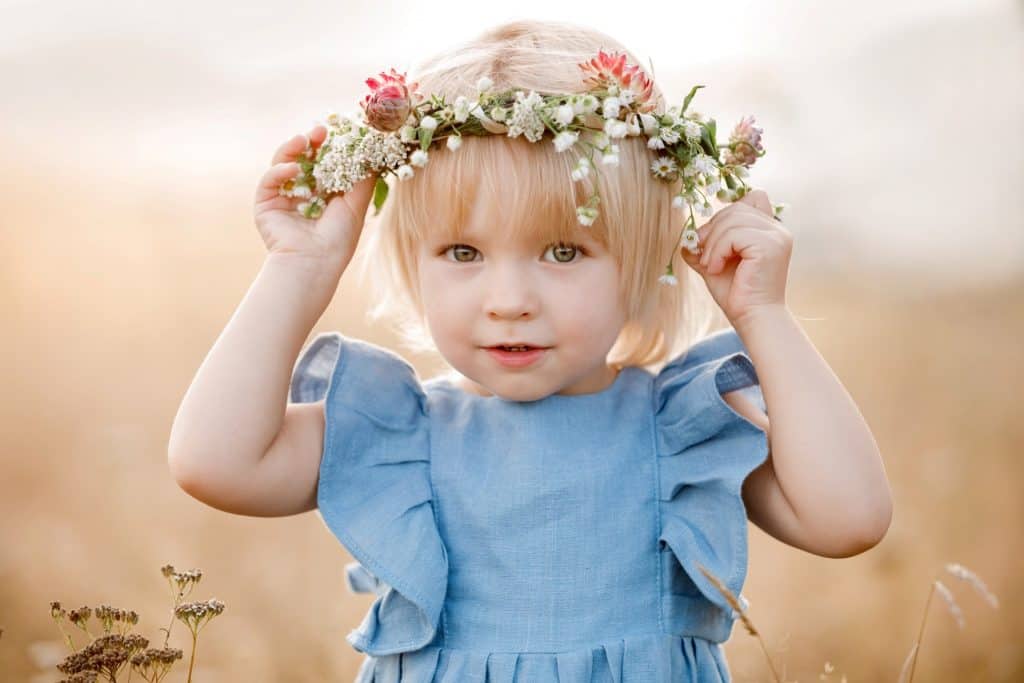 Eibhlín – "breath of life" or "little eve"
Eileen – "bright" or "shining"
Eimhin – "swift" or "ready"
Eirnín – "little Ireland" or "little peace"
Fiadh – "wild" or "untamed"
Kelly – "bright-headed" or "descendant of Ceallach"
Fionn – "fair" or "white"
Fionnuala – "white-shouldered" or "fair-shouldered"
Gormlaith – "blue princess" or "illustrious lady"
Grian – "sun"
Gwendolyn – "white ring" or "blessed ring"
Jordan – "descend"
Hazel – "hazel tree" or "the color of hazelnuts"
Aine – "splendor"
Imelda – "powerful fighter" or "universal battle"
Irial – "lordly" or "exalted"
Jaimie – "supplanter"
Janessa – "god is gracious"
Jareth – "to be lofty"
Jocelyn – "member of the gauts tribe"
Devlyn – "brave"
Josiah – "the lord saves"
Keelan – "slender" or "small"
Kerry – "dark" or "black-haired"
Kian – "ancient" or "grace of god"
Kiera – "dark-haired" or "little dark one"
Laoise – "radiant girl" or "light-bringer"
Liriel – "daughter of the sea" or "sea-born"
Lorcán – "little fierce one"
Macha – "crow"
Carol – "champion" or "fierce in battle"
Mairéad – "pearl" or "precious"
Muireann – "sea fair" or "sea white"
Nessa – "not gentle" or "fierce"
Nevan – "holy" or "little saint"
Niall – "champion" or "cloud"
Niamh – "bright" or "radiant"
Oisín – "little deer"
Regal Irish Middle Names for Maeve
Tana – "Fairy queen"
Orlagh – "golden lady" or "golden princess"
Padraig – "noble" or "well-born"
Padraigín – "noble"
Quinlan – "well-shaped" or "athletic"
Quinn – "wise"
Ruairí – "red king" or "red-haired"
Rían – "little king" or "kingly"
Róisín – "little rose" or "little beauty"
Saoirse – "freedom" or "liberty"
Seamus – "supplanter" or "he who replaces"
Farley – "woodland clearing"
Siobhán – "god is gracious"
Sorcha – "bright" or "radiant"
Danu – "knowledge, wisdom"
Síle – "blind" or "blinding"
Síne – "god is gracious"
Tadhg – "poet" or "philosopher"
Tadhgín – "little poet"
Tamsin – "twin" or "double"
Teagan – "attractive" or "fair"
Tiernan – "lordly" or "noble"
Uilliam – "resolute protector"
Ultan – "prosperity" or "fame"
Una – "one" or "unique"
Vaila – "from the fjord" or "from the sea inlet"
Valtair – "ruler of the army"
Veira – "truth"
Vespera – "evening star" or "of the evening"
Vianney – "full of life"
Vida – "life"
Warrick – "dweller by the weir"
Waverly – "meadow of quivering aspens"
Enrapturing Irish Middle Names for Maeve
Epona – "great mare"
Winifred – "blessed peace"
Rhiannon – "great queen"
Wilfred – "desires peace"
Xannon – "ancient"
Xanthe – "yellow" or "blonde"
Xavia – "new house"
Xavion – "bright"
Xena – "hospitality" or "welcoming"
Yorath – "yew tree"
Grainne – "harvest"
Ysanne – "god is gracious"
Morrigan – "phantom queen"
Yseabail – "god is my oath"
Yseult – "fair lady"
Yseult – "fair lady" or "beautiful one"
Zan – "graceful lily"
Zara – "princess" or "flower"
Zenaide – "of zeus" or "born of zeus"
Roisin – "little rose"
Zephyr – "west wind"
Zinnia – "flowering plant"
Ériu – "land of abundance"
Íde – "thirst" or "thirsty one"
Úna – "one" or "unique"
Famous Maeves in History
Maeve Quinlan
Maeve Quinlan is an American television actress best known for her presence in the long-running soap opera "The Bold and the Beautiful", playing the Forrester Creations secretary Megan Conley for a whopping 11 years.
Miss Quinlan has also enjoyed smaller roles in other popular television shows like "90210", "South of Nowhere", and the critically acclaimed "Sons of Anarchy".
Maeve Binchy
Maeve Binchy was one of Ireland's most beloved writers, boasting a huge collection of novels and short stories that met plenty of local and international acclaim until her passing in 2012.
Maeve Binchy was best known for her work "Circle of Friends", which focused on a group of young university students making their rounds in Dublin, Ireland. It won the hearts of many readers – especially in the international community – and landed its author both the Irish PEN Award for Literature and the Irish Book Award for Lifetime Achievement.
Maeve Binchy's works enjoyed plenty of critical and commercial success, with her literary legacy still loved and lauded in the public eye even a decade after her passing.
Final Thoughts
Finding the perfect middle name for Maeve can be tough, especially if you're set on using only Irish names. Pretty much anything works for Maeve, but make it a point to read it aloud with whatever middle name you choose – if only to make sure that it both sounds and flows right!