Gender reveal parties have become popular in recent decades as a fun and exciting way for expecting parents to learn the gender of their baby. Usually, gender reveal parties are casual events hosted by the expecting parents and celebrated with a few close friends and family members.
Do you bring a gift to a gender reveal party? Unless you are specifically asked to bring something, gifts aren't a requirement for gender reveals, unless you want to bring something. Gifts are always a welcome and well-appreciated surprise and are a nice way to thank your hosts for inviting you to their celebration.
Some parents will combine 2 parties into one event and host a baby shower along with the gender reveal. In this case, you will need to bring a gift for the baby shower.
If you aren't sure if bringing a gift to a gender reveal party is a good idea, it doesn't hurt to ask the party's host or the parents-to-be if you should bring something.
This article will cover gift-giving etiquette for gender-reveal parties as well as a few ideas for what kind of gift to bring.
What Kind of Gift Should You Bring to a Gender Reveal Party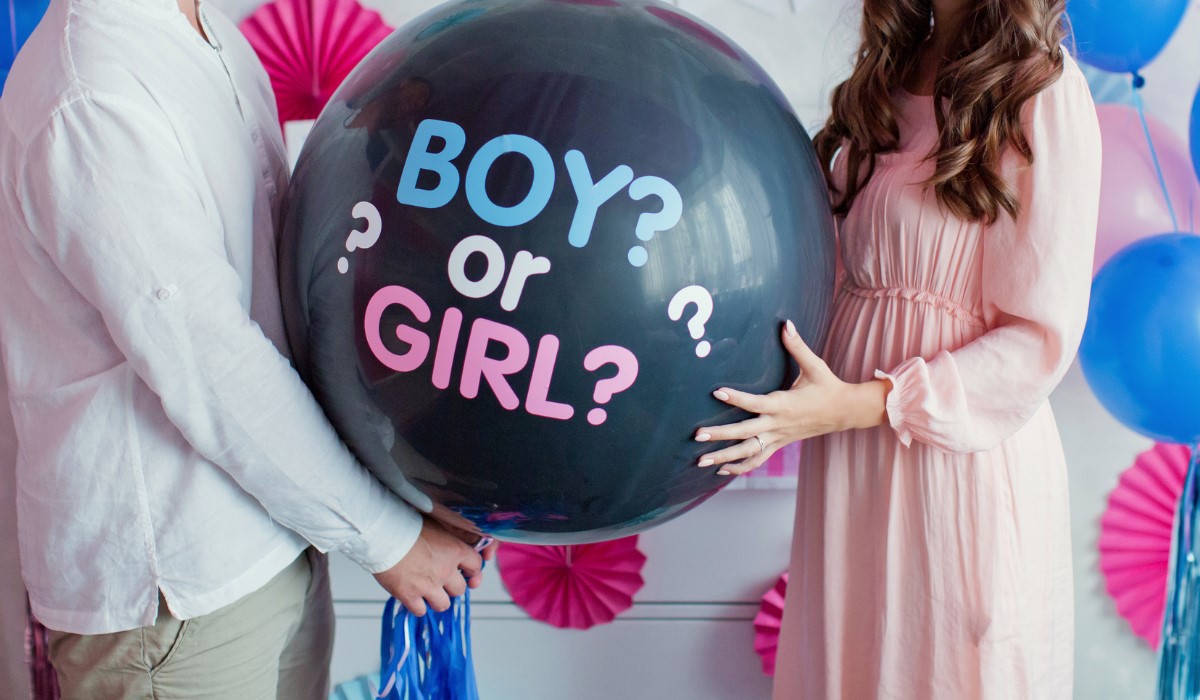 Bringing gifts to parties is considered to be good etiquette for most celebrations. However, gender reveal parties aren't gift-giving events like birthdays and baby showers are, so bring a gift isn't always necessary.
If you do decide to bring a gift to a gender reveal party, focus on a gift for the parent(s). They will more than likely receive many more gifts for their baby's use when they hold their baby shower. Try getting something they can enjoy while waiting for their baby's arrival or something to help relieve the stress that comes with a new baby.
If you know the parents-to-be well, you may choose to get them something that aligns with their interests and hobbies. If you'd prefer to play it safe with your gifts, some tried and true gifting options that you can't go wrong with are gift cards, edible treats, and gift boxes.
An exception to this rule would be if the parents are having a baby shower at the same event as the gender reveal. In this case, a baby-related gift would be appropriate. If you know that the parents aren't planning on having a baby shower, it is also alright to get a gift for the baby. In any case, stick to gender-neutral options if you plan on gifting the baby and not the parents.
Gift Ideas for a Gender Reveal Party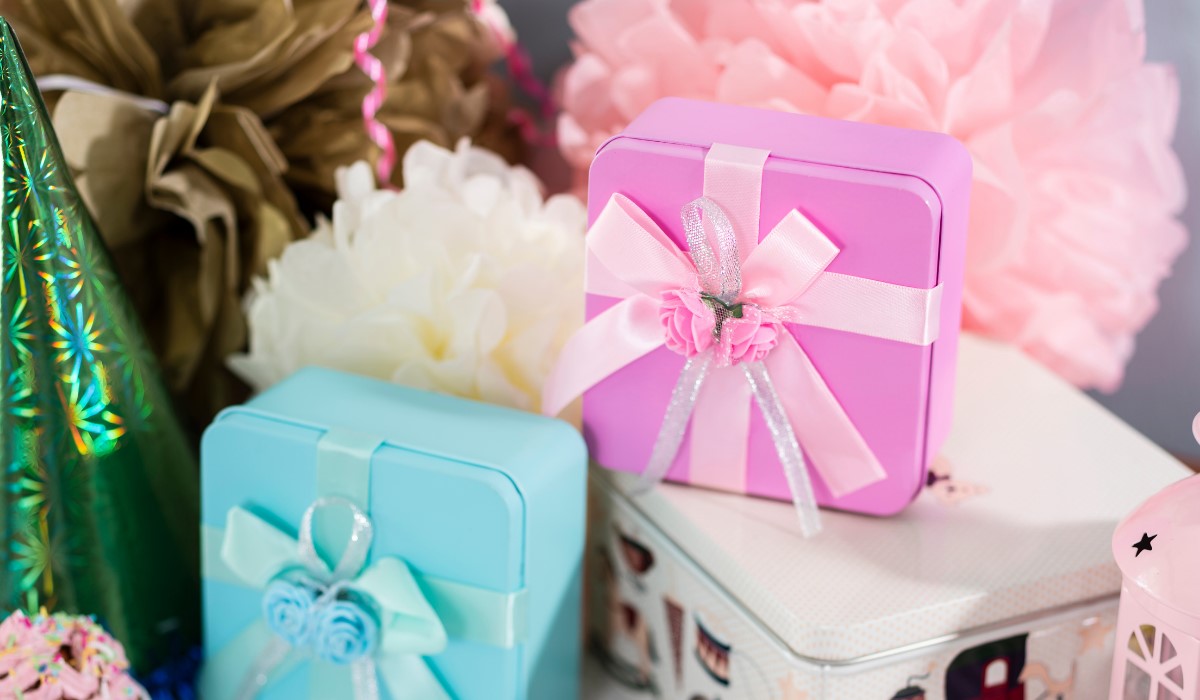 Matching Gifts for Parents and Baby
Matching gifts are simple gifts that every parent enjoys. Get a set of matching shirts and onesies that make for a great photoshoot prop or a pair of mugs personalized with the baby's birth date (check on amazon) that makes for a great way for new parents to enjoy their morning coffee.
Gift Cards and Certificates
Having a baby comes with countless expenses and added stress. Surprise the parents-to-be with a gift card to spend however they please or use a get a certificate to their favorite restaurant and treat them to a night out on you.
Gift cards for luxuries such as spa trips will give the parents-to-be some well-deserved self-care time – something that will become a rarity once the baby comes. Gift certificates for a maternity photoshoot or a family photoshoot for after the baby comes are also great gift certificate ideas. Check out best selling gift cards for every occasion here on Amazon.
Subscription Services
A subscription service is a gift that keeps on giving. With so many options ranging from daily meal delivery services to monthly beauty and skin-care boxes to book subscriptions, finding something that the parents-to-be will enjoy shouldn't be too difficult.
123 Baby Box – Monthly Subscription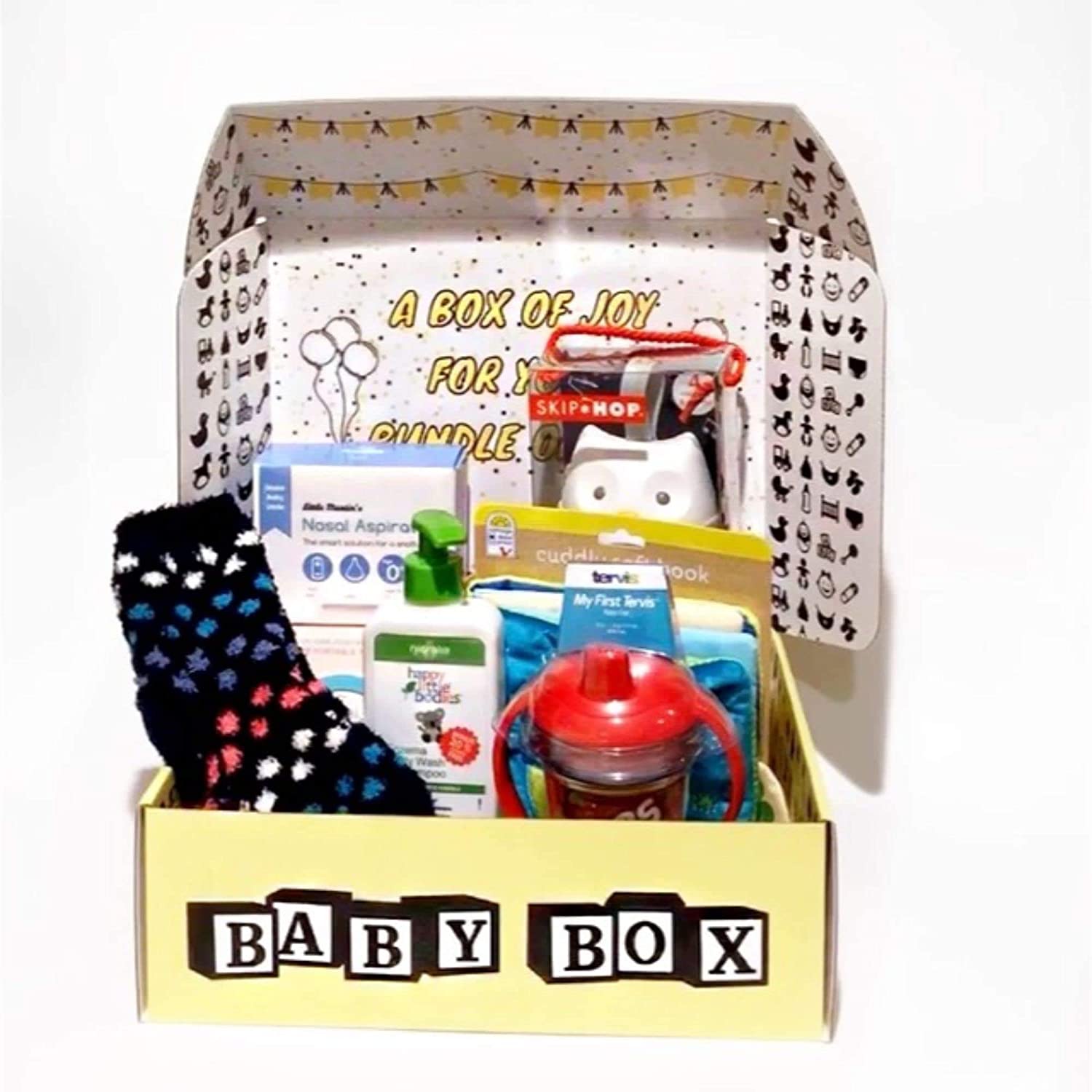 Check Details on Amazon
Homemade Treats
A simple but always appreciated gift is a tray of homemade baked goods. Whip up a batch of your favorite recipe and bring them over to the party. You could even make some blue and pink-themed cupcakes or cake pops to go with the event's theme.
Gifts Specifically for Mom Or for Dad
If you are closer friends with one parent over the other, you might want to get a gift for the friend you are closer to. A gift for a mom-to-be could look like a maternity dress or a piece of commemorative jewelry. A gift a dad-to-be an engraved watch or a smart speaker set that doubles as an intercom system.
What Not to Gift at a Gender Reveal Party
Alcohol
While a gender reveal may seem like a good time to toast to the new baby, it probably isn't the best idea for the simple reason that it isn't good for the celebrant. Bringing a bottle of wine to a gender reveal is likely to make the pregnant parents-to-be feel left out and possibly tempted to take a sip.
If you feel like you must bring a bottle or have been assigned to bring refreshments for the party, make sure you stick to non-alcoholic versions that everyone can enjoy.
Unsolicited Advice
If at a gender reveal party, the parents ask you about getting their baby to sleep through the night, go ahead and tell them what you know. Advice is great, but only when it is asked for. Giving advice where it isn't wanted can lead to awkward situations.
If you want to give the new parents advice, wait for them to ask for it, or ask them if you could offer them some. Keep in mind that this type of gift isn't for everyone, so try not to be offended if they decline.
Gender-Specific Gifts
The purpose of gender reveals is to well, reveal the baby's gender. Bringing a gendered gift to the event can lead to an awkward situation should you pick the wrong gender.
In Conclusion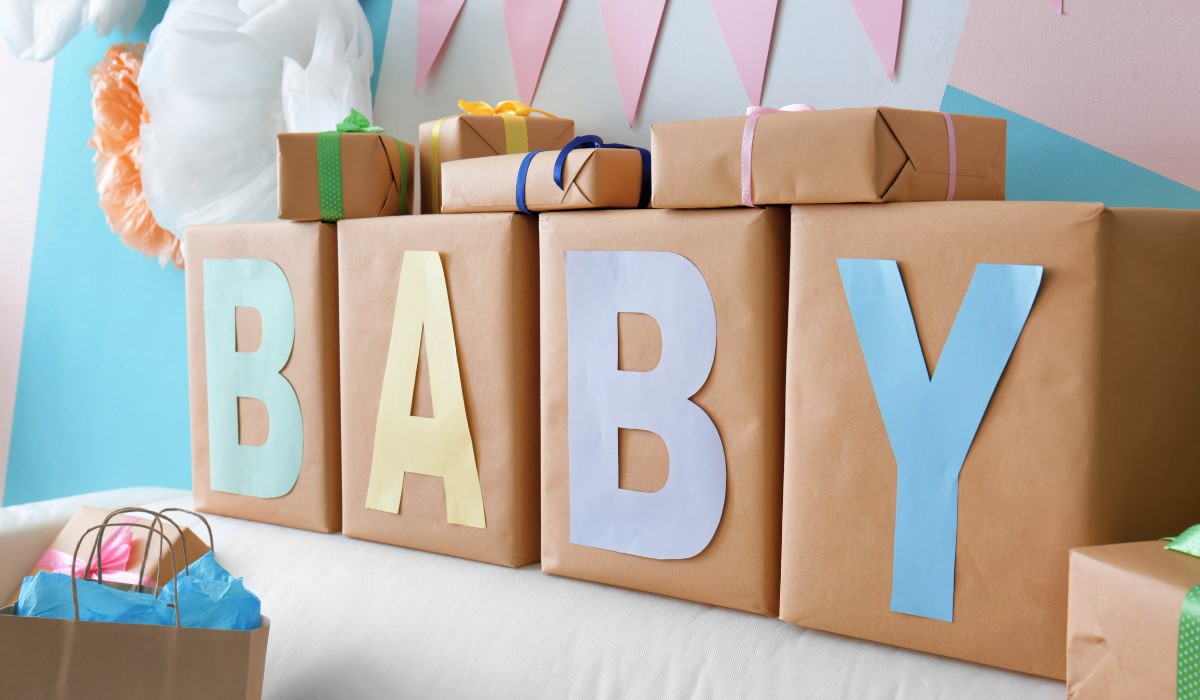 Gifts aren't a requirement at gender reveal parties, but you are more than welcome to bring one if you would like to.
Apart from a few exceptions, gifts at gender reveal parties are focused on the parents-to-be. If you are bringing a gift to the event, bring something for them to enjoy. You'll have more opportunities to gift the baby when they have a baby shower.