Bringing home a new baby is one of the most physically and mentally exhausting things anyone can do. Babies constantly require so much care and attention that self-care for mom often falls on the back burner of the never-ending list of things to do.
The first few weeks with a new baby are a huge adjustment, recovery, and settling-in period for both the mom and baby. Having items that aid in postpartum recovery and breastfeeding are most important. New moms also need things that will allow them to rest and take care of themselves, hard as that might be with a baby.
Scroll down to see a list of things new moms will love to have, from practical necessities to things that just make life a bit better.
Things New Moms Need for Themselves
Post-Partum Care Items
Both vaginal and caesarian deliveries take a huge toll on the body. New moms will need a lot of rest and extra care after giving birth, so stock up on these items to avoid being caught without or needing to make emergency trips to the store.
1. Postpartum Recovery Kit
A post-partum recovery kit that includes perineal spray, perineal irrigation bottles (peri-bottles), and thermal packs is a must-have. These items can easily be found separately and might even be given to you at the hospital after you give birth, but having them all at once in a kit is just more convenient.
Lansinoh Postpartum Recovery Essential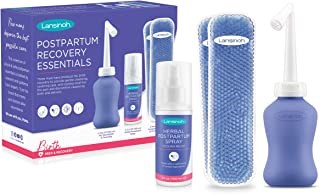 2. Postpartum Maternity Pads
Postpartum bleeding happens after both vaginal and caesarian deliveries and lasts 2-6 weeks. Using quality postpartum pads can help manage bleeding without irritating any tears or disrupting healing. Postpartum pads with built-in cold packs may also help with soreness and swelling.
Because postpartum bleeding is typically heavier and lasts much longer than menstrual bleeding, it is best to stock up on the highest absorbency pads you find or pads specifically made for postpartum use.
Frida Mom Instant Ice Maxi Pads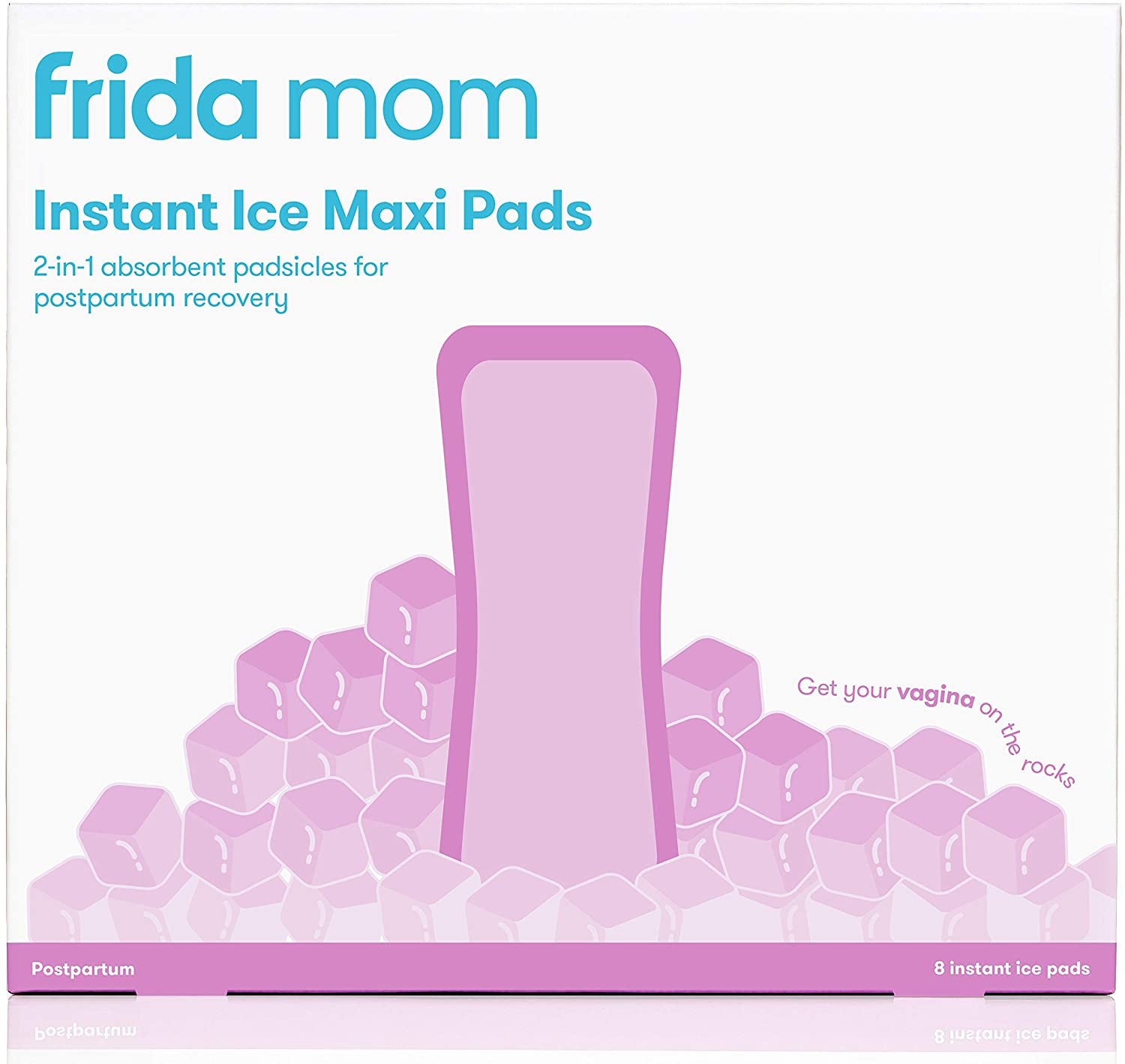 3. Postpartum Girdle
A medical-grade postpartum girdle is designed to aid in your recovery by supporting your back and abdominal muscles to help improve posture and mobility. Postpartum girdles also provide light compression to reduce fluid retention and uterine swelling.
Postpartum girdles have also been found to promote faster recovery from diastasis recti and after a c-section. The compression the garment offers may decrease postoperative pain and speed up muscle healing and closure.
Belly Bandit Postpartum Belly Wrap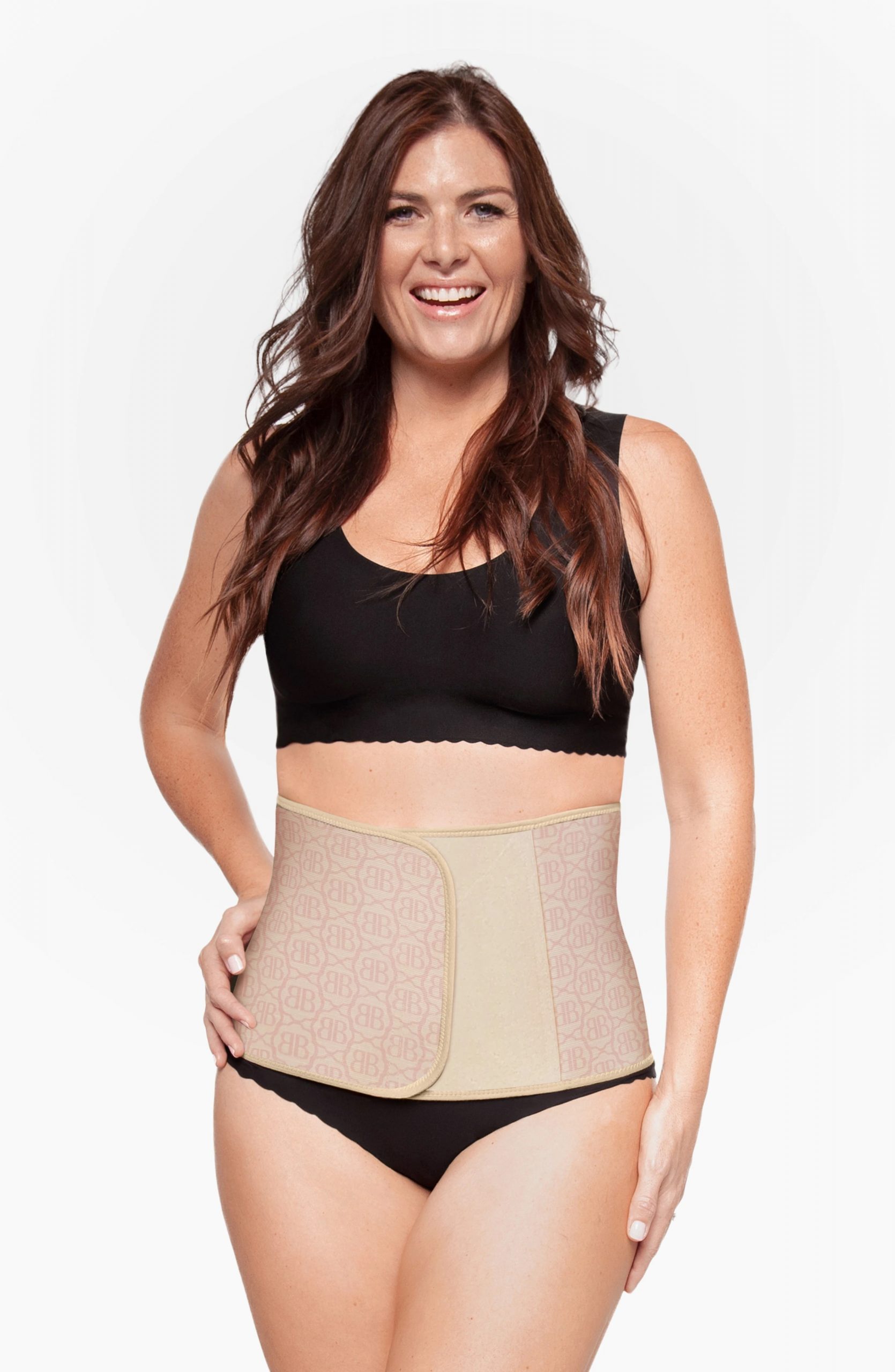 4. Lidocaine Spray
Lidocaine spray can provide great postpartum pain relief and make going to the bathroom more tolerable especially if perineal tears, hemorrhoids, or fissures were experienced. Most hospitals will likely offer you the spray after your birth, but can easily be bought online or at a drugstore as well.
Dermoplast Pain, Burn & Itch Relief Spra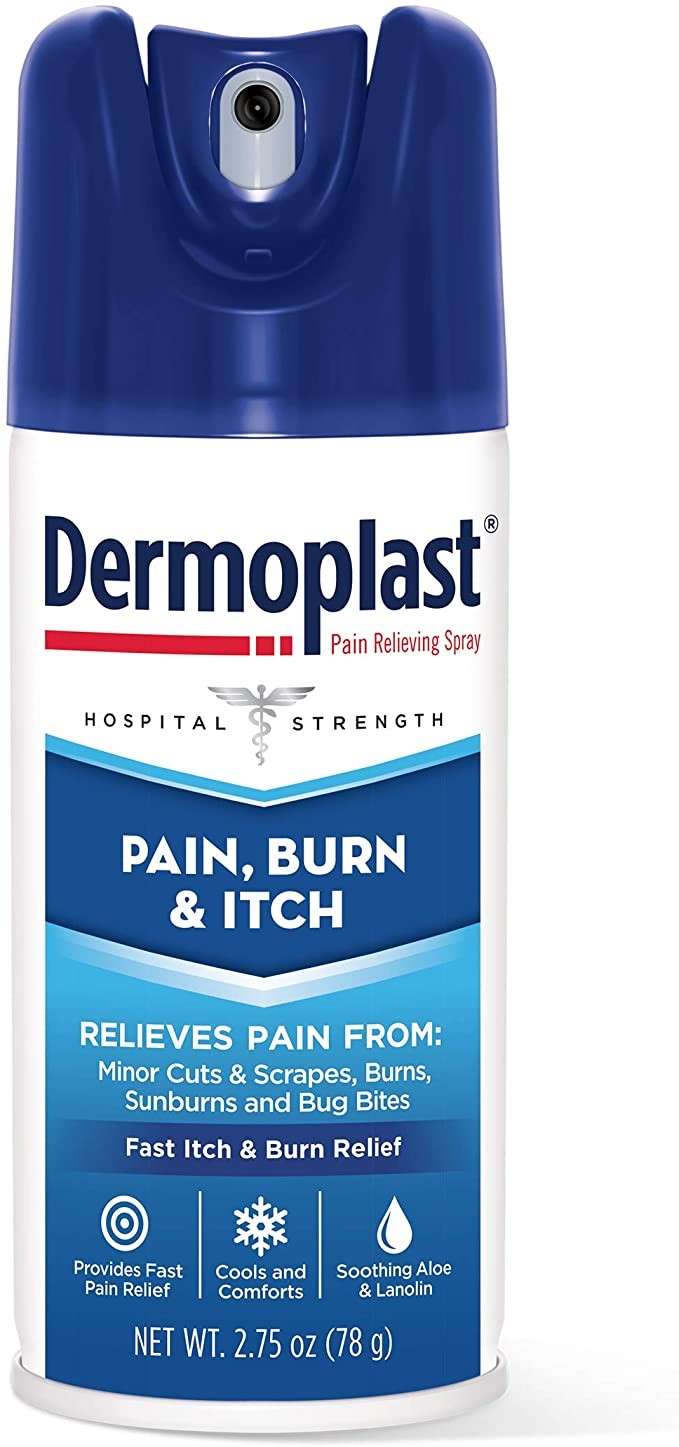 5. Sitz Bath and Accessories
A sitz bath is a shallow bath used to cleanse the perineum and provide pain and itch relief from hemorrhoids or following an episiotomy. The warm water used in a sitz bath also increases blood flow to promote healing in the area.
The easiest way to create a sitz bath is with a sitz bath basin, which is a shallow plastic tub that fits over your toilet.
Sitz Bath for Over The Toilet Postpartum Care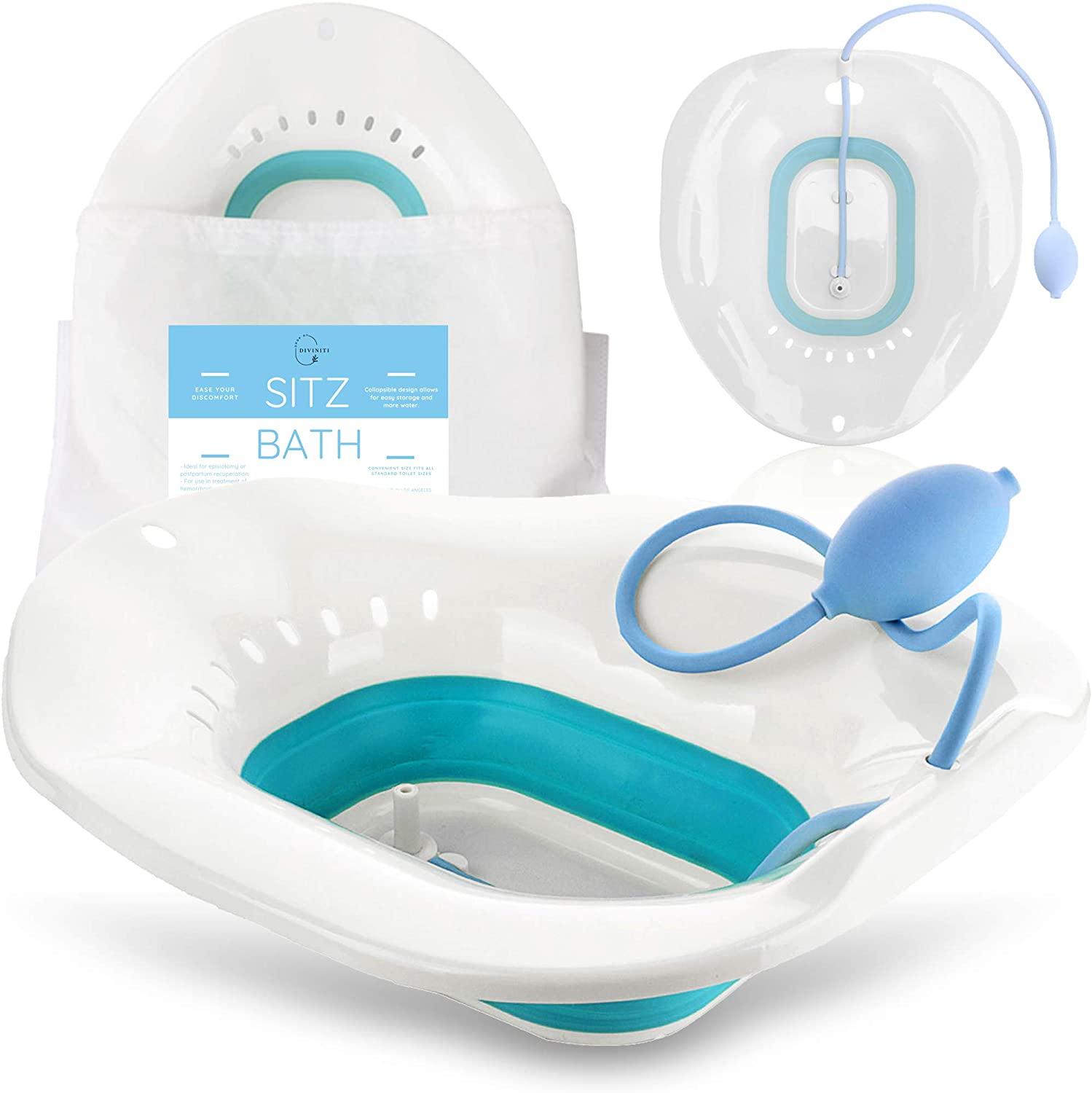 Epsom salts and witch hazel can also be added to a sitz bath to reduce swelling and discourage infection. Make sure to check with your doctor before using a sitz bath with anything more than warm water in it.
Sitz Bath Soak 32 Ounces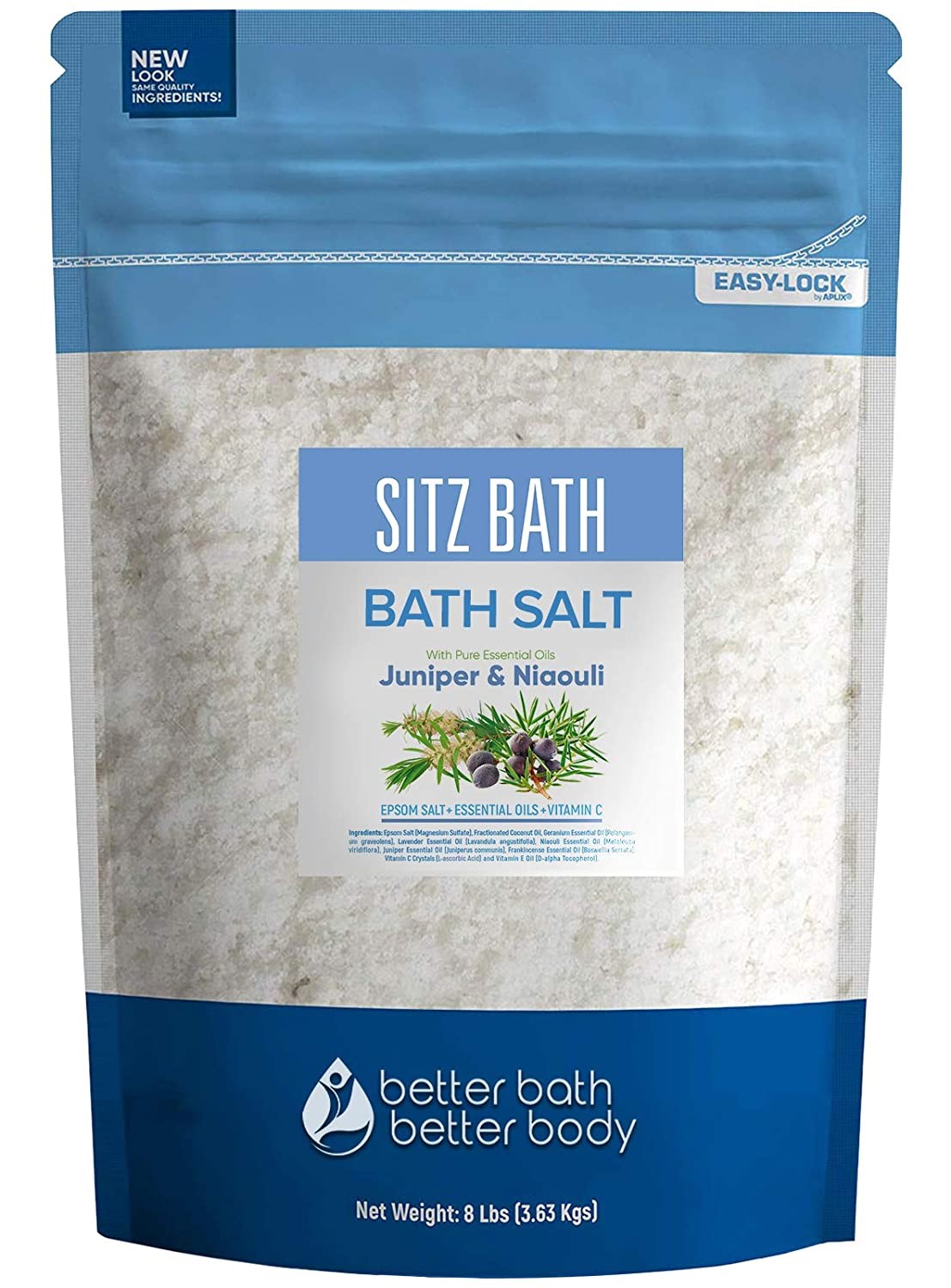 6. Stool Softeners
Postpartum Constipation is a common complaint many people have after giving birth. Stress, dehydration, medication, and reduced movement can cause temporary changes in your bowel function.
Even without constipation, stitches, and post-birth and surgical soreness can make going to the bathroom painful. While postpartum constipation usually resolves itself soon enough, having stool softeners can make the experience easier.
Colace 2-IN-1 Stool Softener & Stimulant Laxative Tablets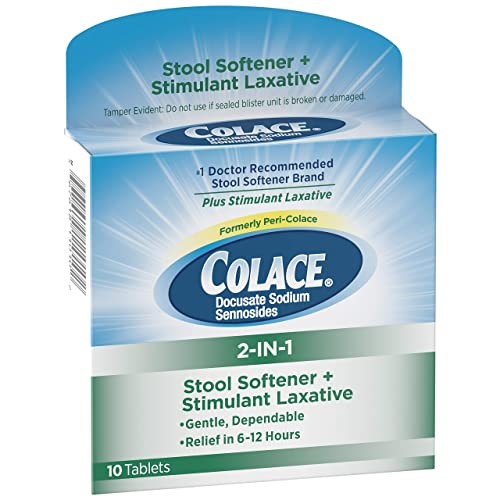 Breastfeeding Essentials
1. Breast Pump
Even moms who plan to exclusively breastfeed their baby can benefit from using a pump. Breastmilk is produced on demand, so the more milk that is expressed, the more that is produced. Pumping can also help establish and increase a low milk supply.
Breast pumps come in single and double electric pumps, manual pumps, and battery-operated pumps. Depending on whether you plan to exclusively pump, exclusively breastfeed, or a combination of both, one type of pump or the other could work best for you.
Double Electric Breast Pump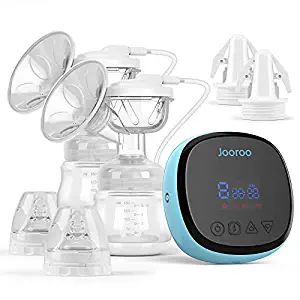 2. Nipple Cream
One of the less glamorous realities that come with breastfeeding are sore, chapped nipples. Nipple cream or balm is essentially a rich moisturizer that prevents moisture loss and skin damage on nipples caused by constant breastfeeding and pumping.
When choosing a nipple cream, stay away from products containing petroleum jelly and vitamin E, both of which are unsafe for your baby to ingest. Opt for products made with baby-safe ingredients such as lanolin, shea butter, cocoa butter, or coconut oil.
Earth Mama Organic Nipple Butter Breastfeeding Cream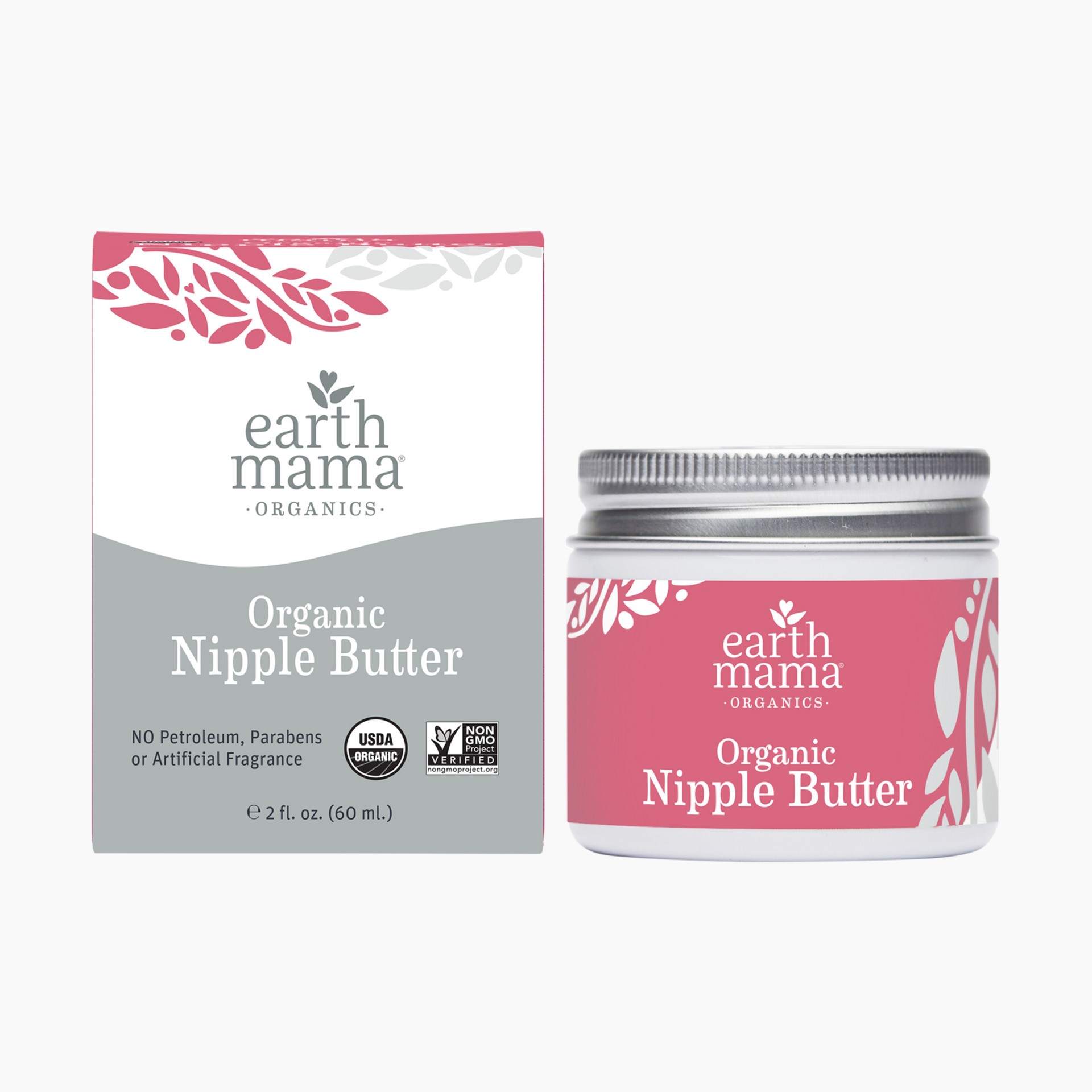 3. Nursing Pads
Nursing pads are small absorbent rounds placed inside a bra meant to absorb any breast milk leakage and protect your clothing from staining.
Nursing pads come in disposable and reusable varieties. Disposable nursing pads are more convenient when you are out and about but may be more expensive in the long run. Reusable nursing pads are just as effective as disposable ones but can be washed and reused, making them more cost- and environmentally friendly.
Organic Bamboo Nursing Pads (8-count)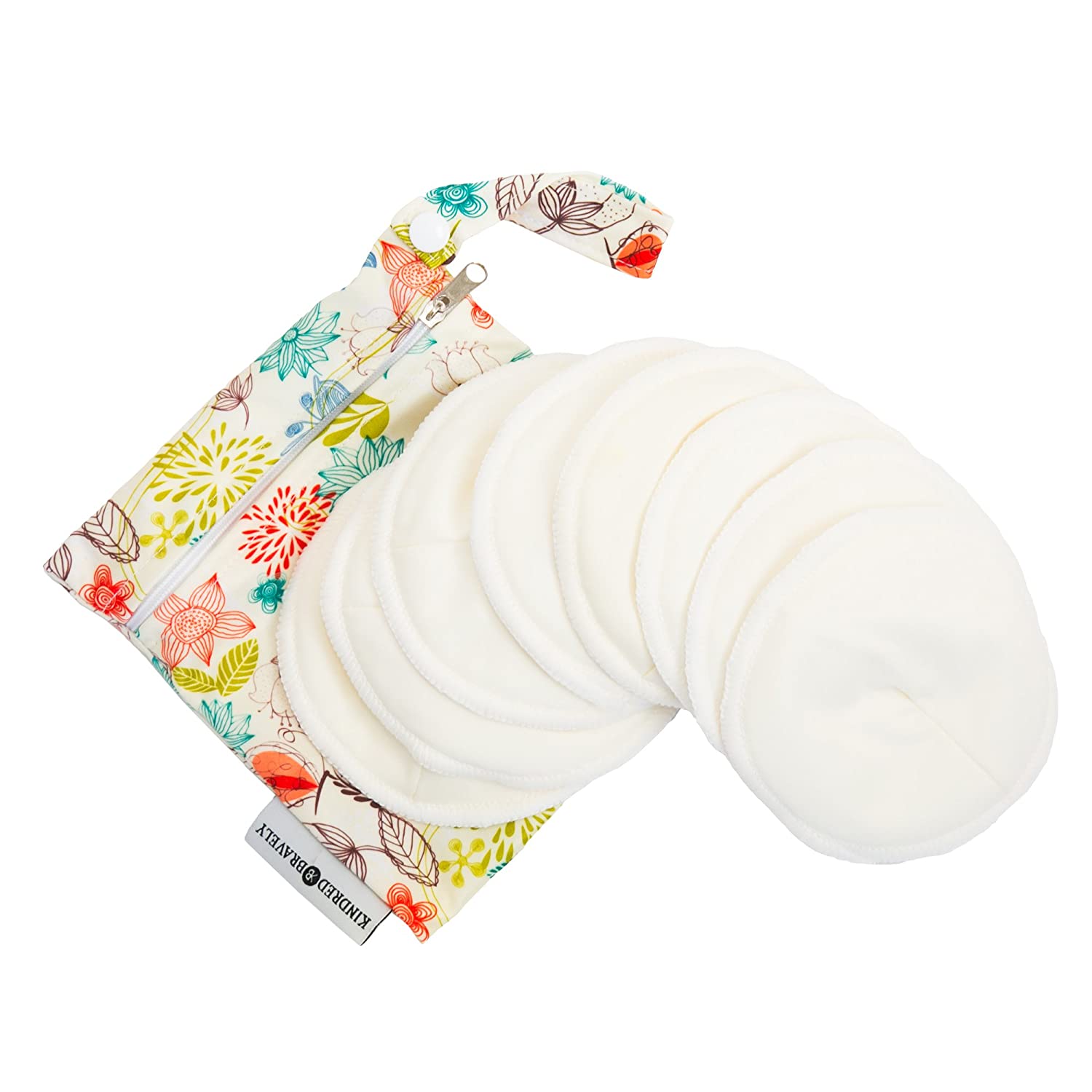 4. Nursing and Pumping Bras
Having the right nursing bra will keep your breasts supported and feeling comfortable during the breastfeeding period. Nursing bras have undoable straps and cups that drop down or pull to the side and stay out of the way while you feed.
Chose underwire-free nursing bras made from soft, elastic fabrics that will accommodate changes in your breast size as your milk comes in.
Hofish Seamless Nursing Bras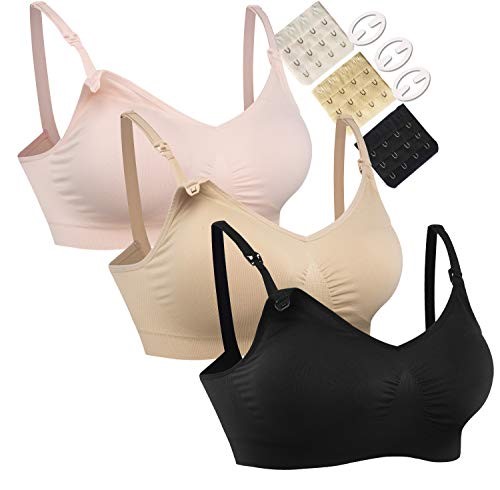 Pumping bras on the other hand are designed to hold a breast pump's flanges in place through small slits in the bra's material, leaving your hands free to do other things while you pump.
Kindred Bravely Hands-Free Nursing and Pumping Bra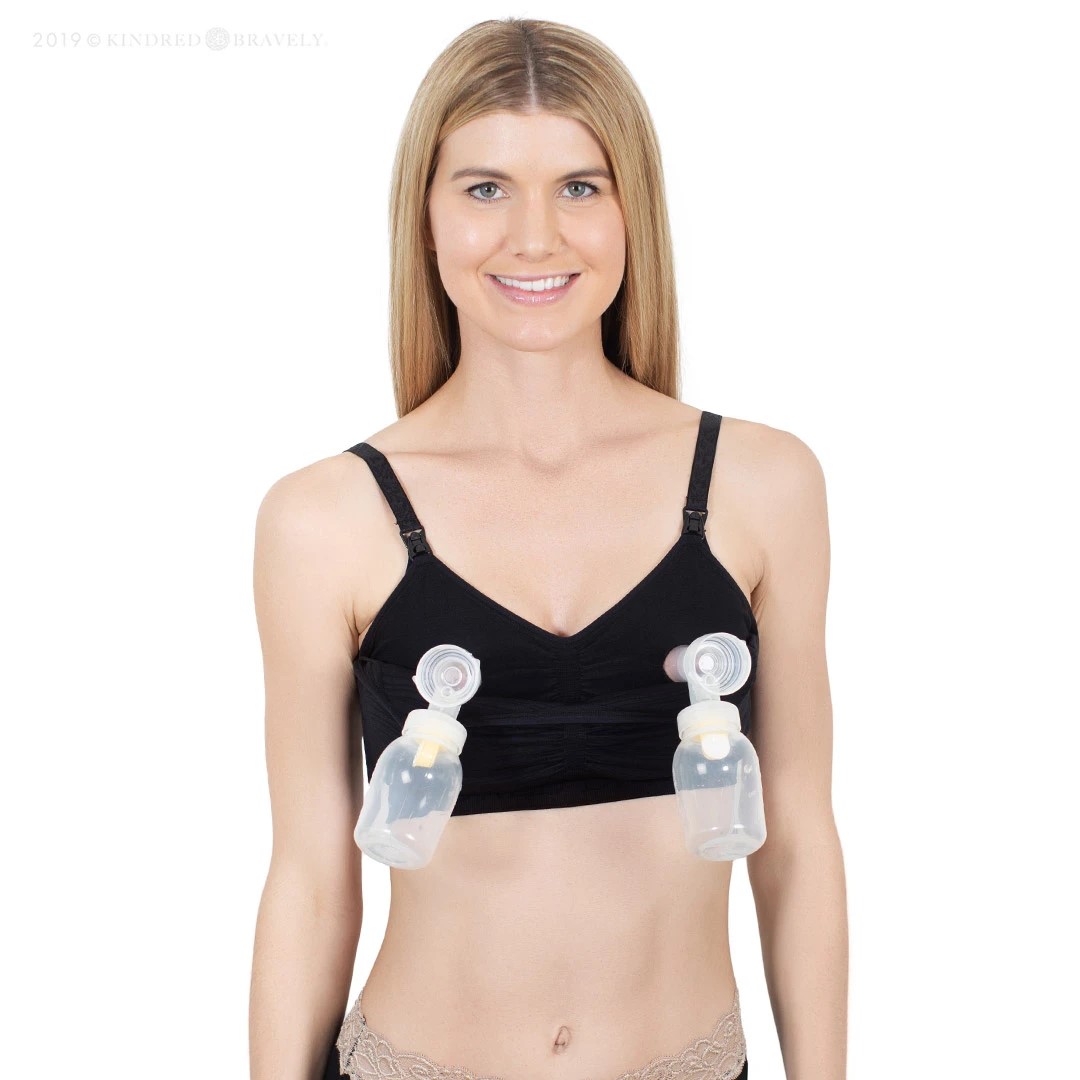 5. Nursing Tops
Nursing and maternity tops work similarly to a nursing bra, in the sense that that they both allow you to access your breast without removing the garment entirely. Some nursing tops are made with panels that are either lifted open from the top and bottom or pulled from the sides. Others are designed with draped fronts to give extra coverage when nursing in public.
Maternity Overlay Nursing Dress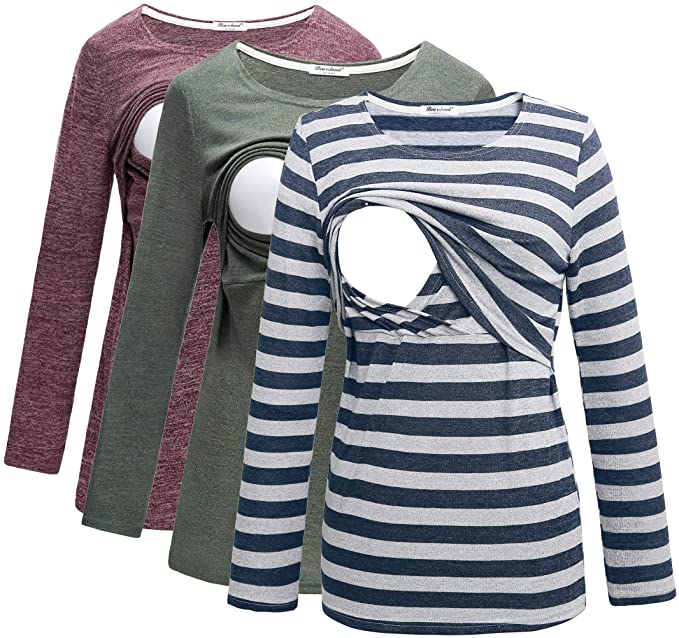 6. Lactation Support
Producing enough milk to feed a hungry baby takes a lot of energy and breastfeeding moms will need all the energy they can get. Some moms may find that adding galactagogues and lactogenic foods into their diet helps boost breast milk production.
While lactogenic foods and herbal supplements such as contain ingredients that are believed to increase breastmilk supply, scientific evidence proving so is lacking. Lactogenic foods are also not meant to treat true low breastmilk supply, which may be caused by underlying issues such as polycystic ovarian syndrome or hyperthyroidism.
Lactation Cookies Mix – Oatmeal Chocolate Chip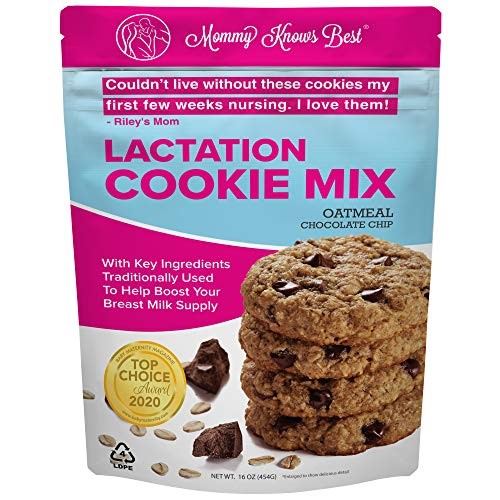 Cleaning and Household Help
With so many baby-related chores to do, house cleaning is probably going to get pushed to the end of the list of things to do. Being able to automate or outsource some duties will make life for new moms (and dads) so much easier.
1. Robot Vacuum
If you can spring for it, a good quality smart vacuum and mop will keep your floors clean and dust-free for you for a good couple of years. Less cleaning time means more sleep time for a new mom.
iRobot Roomba i3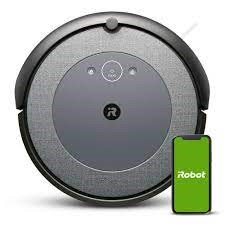 2. No-Scrub Cleaning Solutions
There is no need to break the bank looking for ways to make housekeeping easier. Inexpensive items such as this toilet cleaning system will transform your regular toilet bowl into a self-cleaning one.
Fluidmaster Automatic Toilet Bowl Cleaning System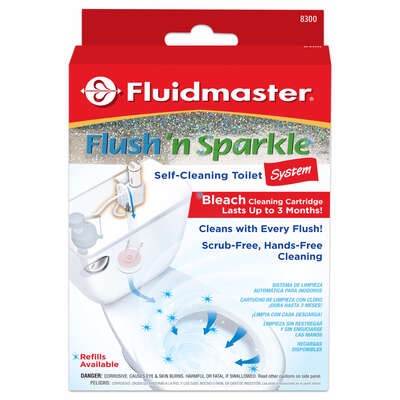 If the idea of scrubbing mildew and hard water stains off of your shower or tub while your baby takes a nap doesn't seem too appealing, a spray-on, no-scrub shower cleaner will be your best friend.
Daily Shower Cleaner Bundle Pack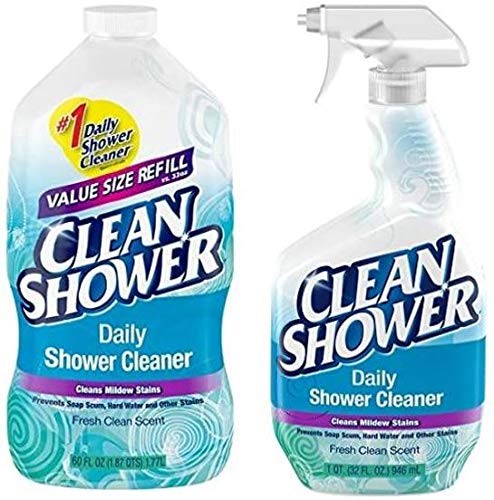 While not exactly a scrub-free cleaning product, a rotary power scrubber will get rid of tough grease, grime, and soap scum with minimal scrubbing effort from you.
Rubbermaid Reveal Power Scrubber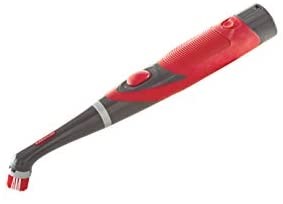 3. House Keeping Services
Housekeeping is not just for hotels. Plenty of companies offer affordable house cleaning services that come to your house on a weekly or monthly schedule and take care of your house for you so you can free up some time for yourself. A rarity and a treat for many new moms.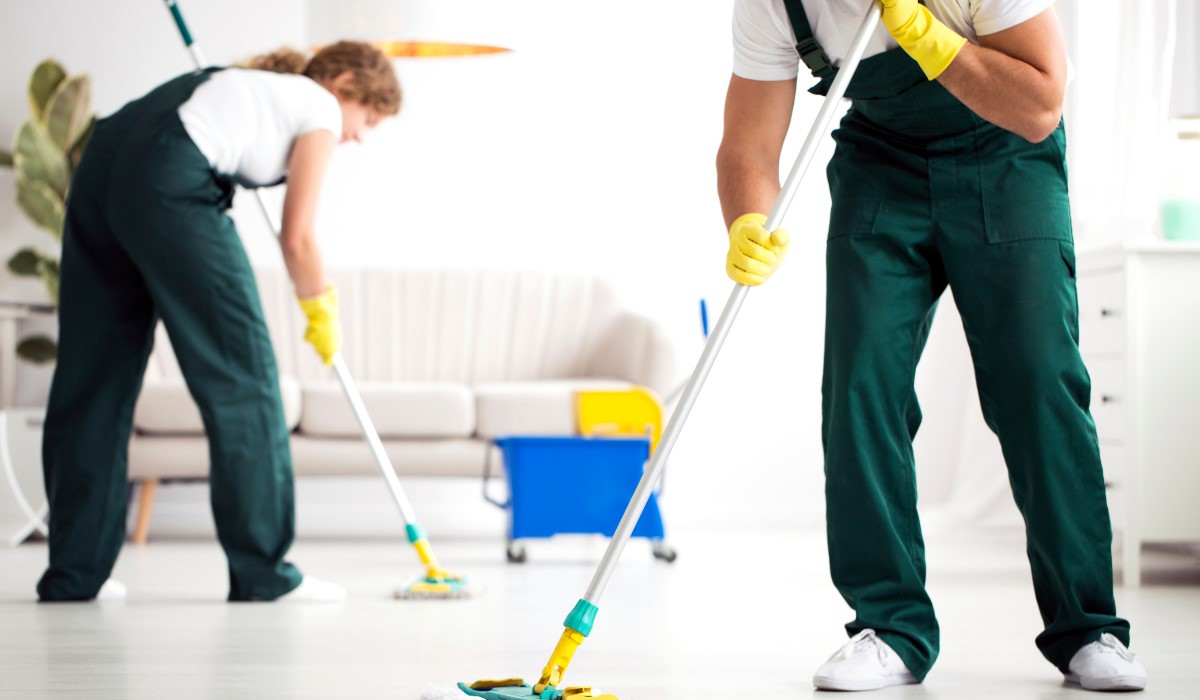 4. Easy Healthy Food
New moms need just as much nutrition as their babies do, but who actually has time to spend cooking and cleaning up afterward?
Subscribing to a meal service seems like a pricey option, but you will get relatively healthy ready to eat meals delivered right to your doorstep at the same time every day, minus the hard work.
On the other hand, if you or your partner can spare some time once or twice a week to do a bit of meal prep, an electric pressure cooker you can dump all your ingredients into and leave to cook on its own can be a great addition to your kitchen.
Instant Pot Duo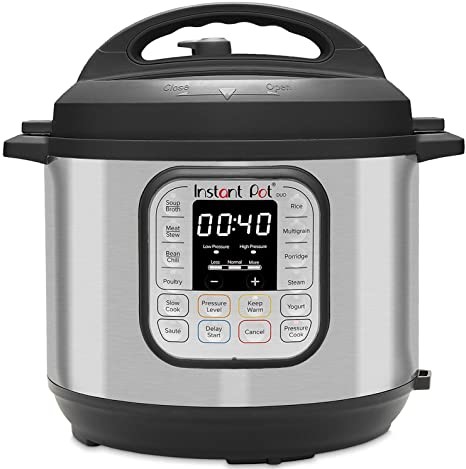 Stocking up with snacks in your pantry is just as important as planning your full meals. Keeping ready-to-eat snacks that you can eat with one hand will help you stay fueled during those times when your baby keeps you too busy for a sit-down meal.
Nutri-Grain Soft Baked Breakfast Bars 32 pack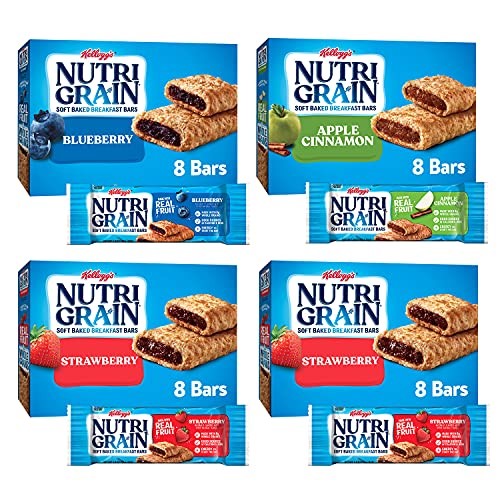 Self-Care Items New Moms Need
You can't keep giving when you yourself are running on empty, moms need time for themselves too. While these items aren't absolutely necessary, they are nice to have and go a long way in making your time as a new mom a bit better.
1. Emotional Support
Postpartum stress and emotions come in many ways. While not exactly a "thing" having support and help from friends and family can make a big difference in your mental health postpartum. Being able to talk to your doctor or a therapist about any anxiety or troubling emotions you may have can help a lot in your postpartum period.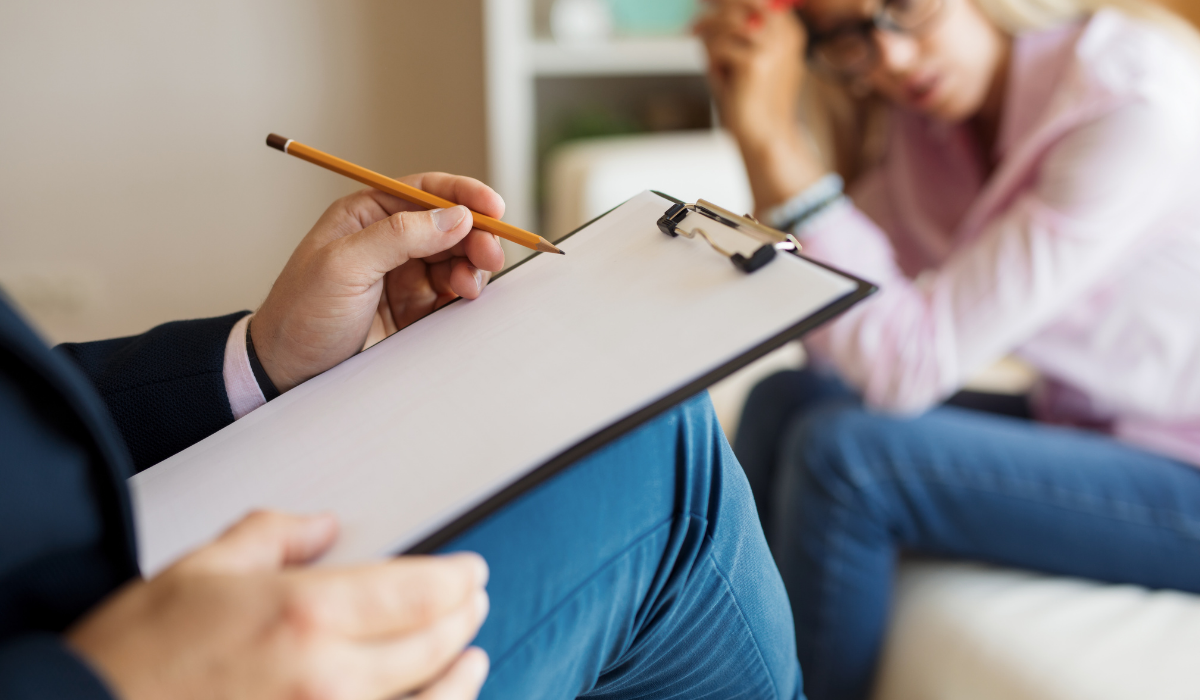 2. Water Bottle
Staying hydrated is crucial to your health and energy levels. If you are breastfeeding, you will need to drink even more water to replace the fluids lost to producing breastmilk. Pick a large easy to clean BPA-free water bottle that will remind you to keep drinking throughout the day.
32oz Narrow Mouth Tritan Water Bottle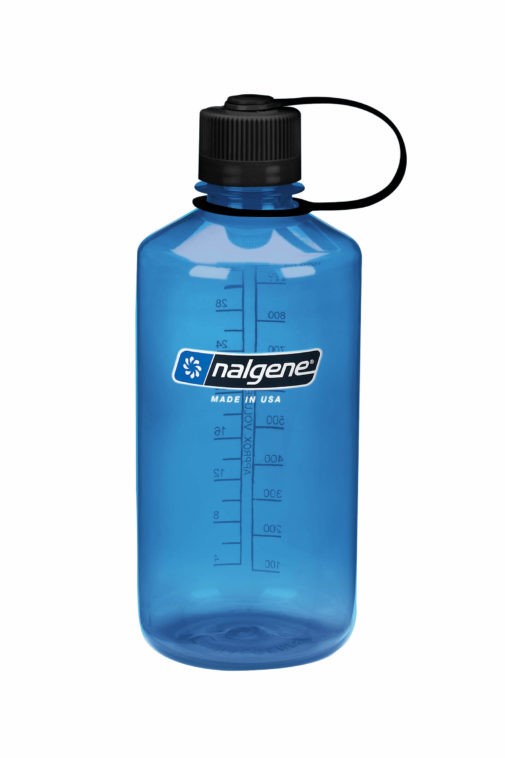 3. Aromatherapy
Aromatherapy with essential oils has been shown to have positive effects on postpartum mood and stress. Aromatherapy has also been shown to improve post-delivery and post-cesarian pain, nausea, and sleep quality.
Aromatherapy can also help your baby sleep better and improve symptoms of infantile colic. Just remember that essential oils should not be used on babies younger than 3 months old and should not be ingested by you or your baby. Check with your baby's pediatrician before placing a diffuser in their nursery or using oils on them topically.
Ultimate Aromatherapy Diffuser & Essential Oil Set