Traditionally, push presents came in the form of jewelry pieces that men would give to their partners following childbirth, but have become increasingly popular in the last couple of years as a way to celebrate and commemorate someone's entry into parenthood, dads included.
Fathers are in for the ride of parenthood just as much as mothers are, and have probably been just as engrossed in all things baby for the last 9 months or so.
Finding an amazing push present for a new dad can be tricky, especially if you aren't sure of what he likes. A good gift for a dad would be something that doesn't take too much time to enjoy, considering how full his hands are going to be with a baby around. While a push present doesn't have to be baby-related, you can go ahead and get him something that he can share with his baby.
Push Presents for Dad That He'll Love!
Parenting Books
Most parenting books you'll find on the shelves today are geared towards pregnancy and motherhood, leaving new dads feeling a bit clueless and left out in the parenting literature department.
Gift the new dad or dad-to-be in your life books geared specifically towards fatherhood such as this title here. And even if you aren't a dad, you'll find some great parenting advice from it too!
The Baby Owner's Manual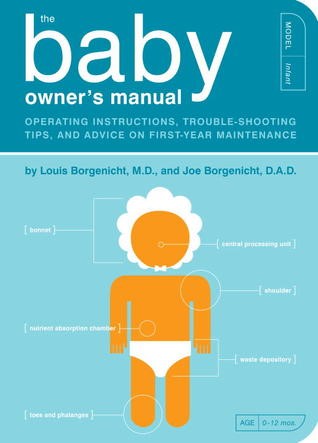 A book that dad can share with his new baby as a bedtime story is a great option as well.
Made for Me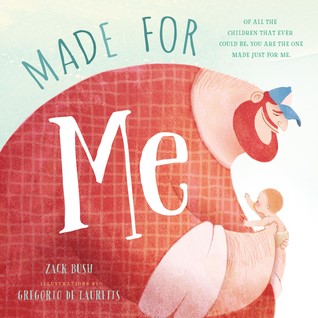 For the new dad who wants to get a head start on the corny dad jokes, this book of dad jokes will make for a fun push present.
Dad Jokes: Over 600 of the Best (Worst) Dad Jokes Around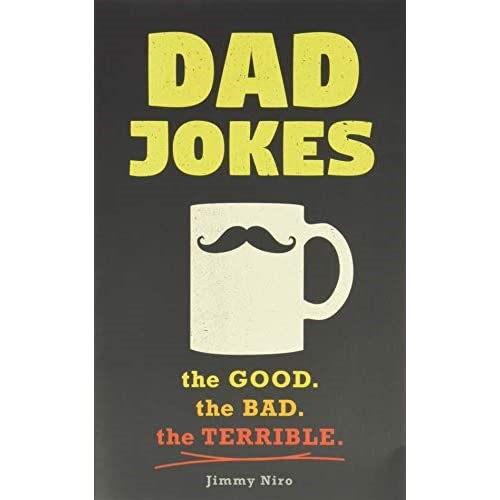 Personalized Story Book
Still on the topic of books, a personalized storybook that shows him just how much his child loves him will become a cherished gift dad can share with his baby for years to come.
I love Daddy This Much Personalized Book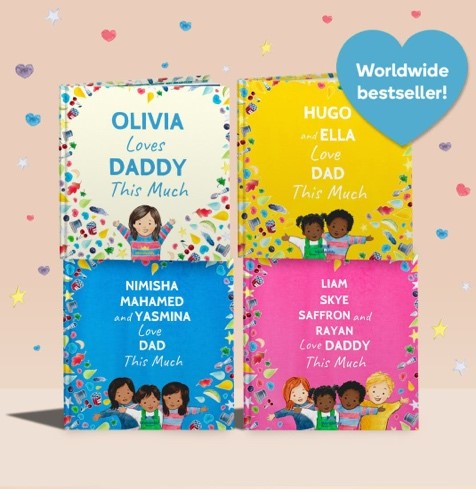 Check Details on Wonderbly — $34.99
For the dad who's also an avid comic book fan, a personalized comic makes a great push present and a way for him to pass on his love of comic books to the next generation.
Mega Dad Personalized Comic Book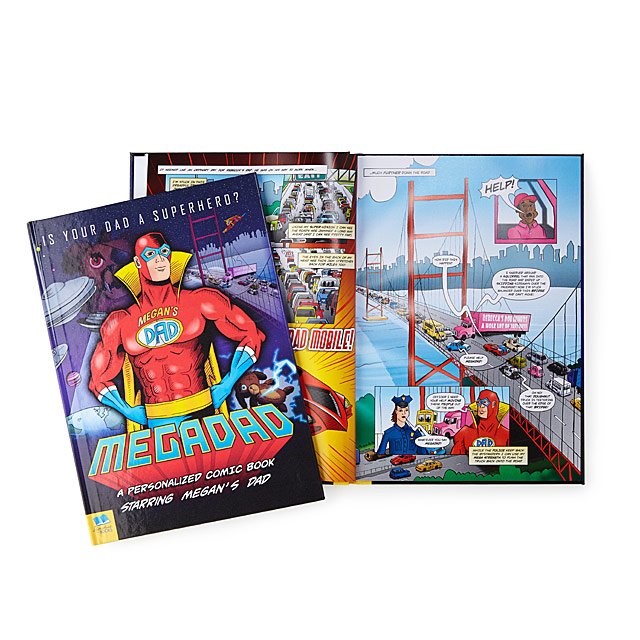 Check Details on Uncommongoods — $40
Dad Pint Glasses
Sometimes, the best way to kick back after a long week of sleepless nights and diaper changes is with a cold beer in a tall pint glass. While you're at it, why not get a set with one for mom as well?
Mom and Dad Off Duty Gift Set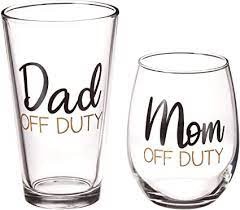 New Dad Coffee Mug
A coffee mug is a simple, but sweet and highly practical gift that dad can use for his morning coffee. This cute gift might soon become dad's favorite kitchen item!
I'm a Dad Superpower Mug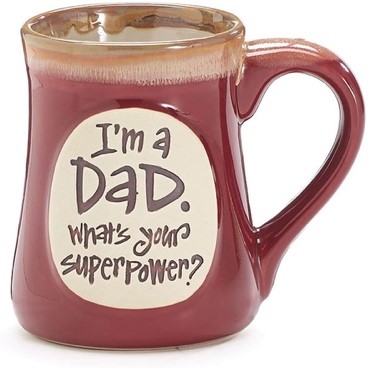 Personalized Jewelry
A personalized jewelry piece to commemorate his baby's arrival is a wonderful, sentimental gift for a new dad, especially if he already is a jewelry wearer.
Baby Footprint Bracelet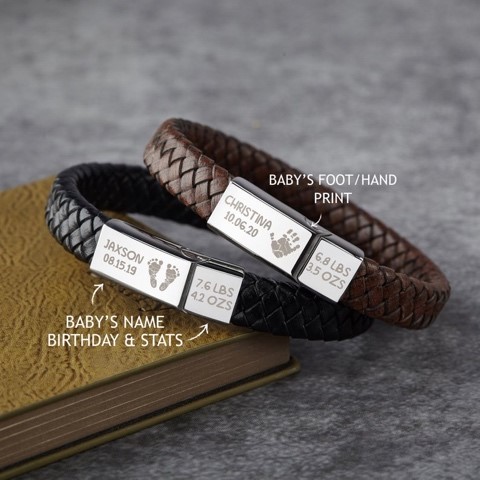 Check Details on Etsy — $30
Engraved Watch
If dad isn't a jewelry wearer, a watch with a personalized engraving is just as nice. Brands such as the one listed here offer free engraving with your purchase.
FB-03 Chronograph Stainless Steel Watch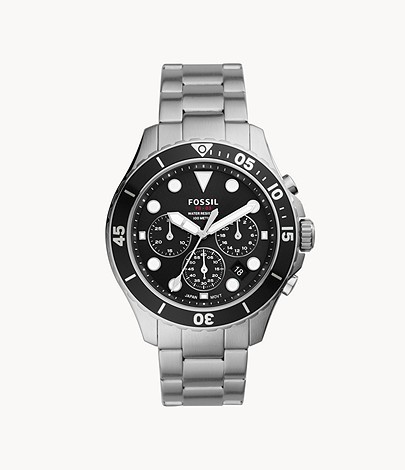 Check Details on Fossil — $115
A classy pair of metal cufflinks make a nice commemorative present for a fashionable dad who appreciates good formal wear.
Personalized New Daddy Bar Cufflinks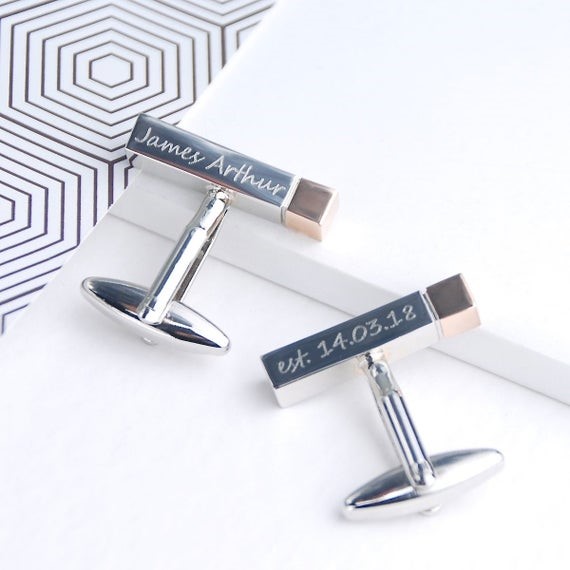 Check Details on Etsy — $43.43
Matching Shirts for Dad and Baby
What better way for dad to show off his new parent status than a matching shirt and onesie set? Besides making adorable push presents for dad, they'll look great when you take photos.
Papa Saur T-Rex Dad & Baby Saur Matching Set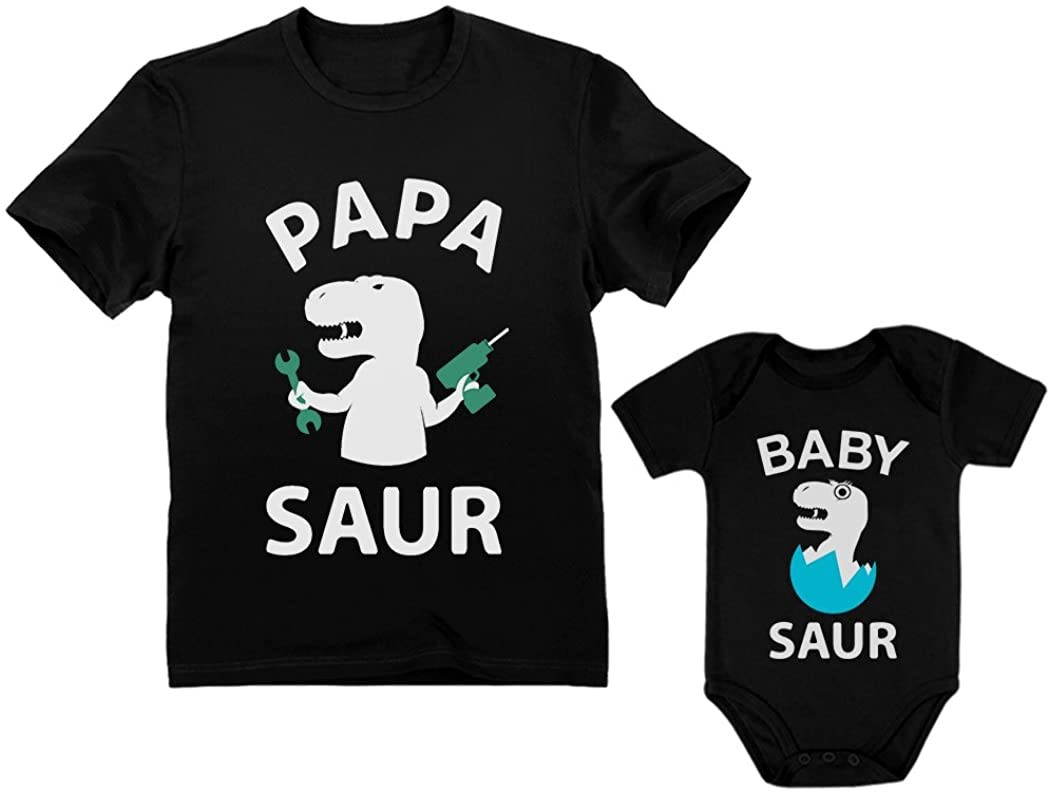 Diaper Bag
Any dad will appreciate having some of his own baby gear for his solo outings with the baby. A sleek, masculine-style diaper bag with enough room for both the baby and dad's stuff makes a great, practical present.
Moby Destination Messenger Bag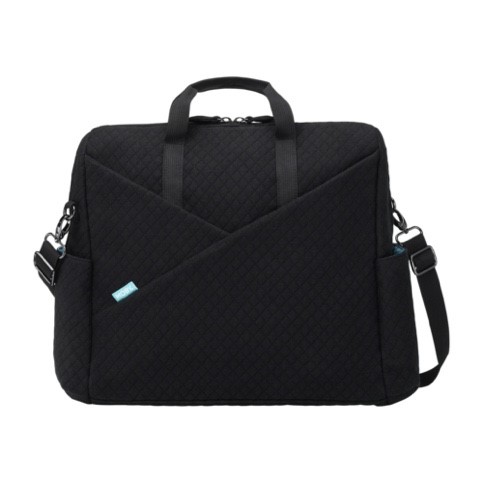 Check Details on Maisonette — $49.95
Slippers
After being on your feet all day with a baby at your hip, dads will be thankful for a nice warm pair of slippers. Get a pair with non-slip grips on the soles so he can use them on nights when he's on baby duty as well.
RockDove Men's Original Two-Tone Memory Foam Slipper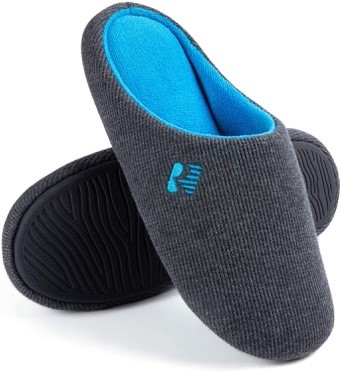 Framed Photos
Get dad's first picture with his newborn baby and place it in a nice frame that he can keep with him on his desk. A great inexpensive keepsake to help dad remember his baby's first days for years to come.
Daddy & Me Picture Frame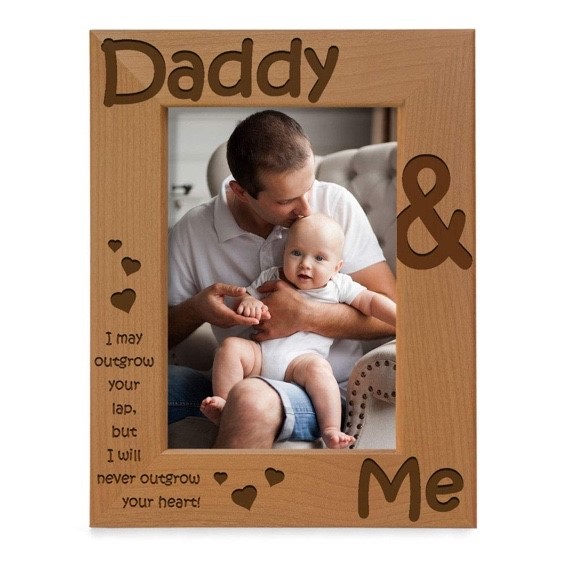 Coffee Related Gifts
Caffeine is a sleep-deprived parent's best friend. For a dad who's also a coffee aficionado, the gift of great coffee is the way to go.
A customizable monthly coffee subscription is a fun and thoughtful gift for a new dad. He'll get to explore new coffee flavors from all over right from the comfort of home (and coffee maker).
Trade Coffee Subscription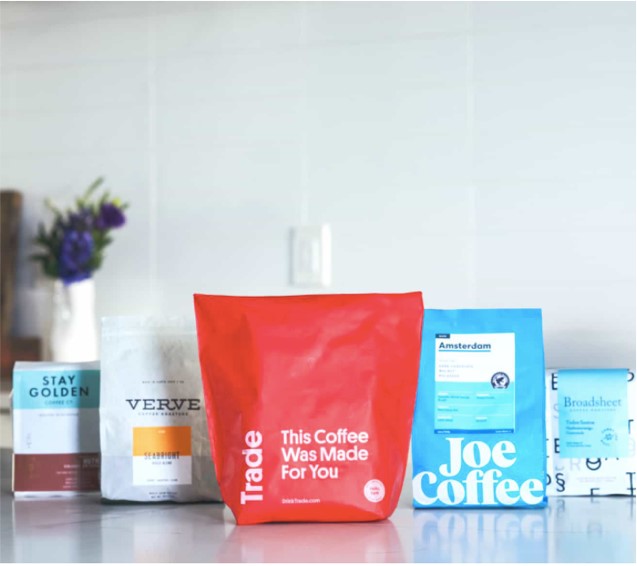 Check Details on DrinkTrade – from $12.50
Another great push present for dad – a coffee maker that can work with both Keurig cups and grounds and make both full pots and single cups makes a great gift for a new dad. A "set and forget" style coffee maker that keeps your coffee warm after brewing is even better as it means that dad can work on other things while his coffee maker does its thing.
Hamilton Beach FlexBrew Trio 2-Way Coffee Maker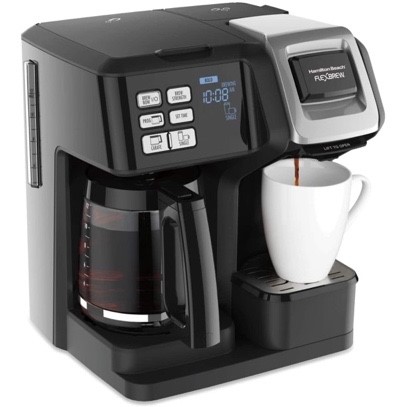 Having to attend to a crying baby 24/7 is no doubt going to keep dad from getting to his coffee while warm. A mug warmer will keep all his drinks warm even while soothing a crying baby for what seems like hours on end.
Mr. Coffee Mug Warmer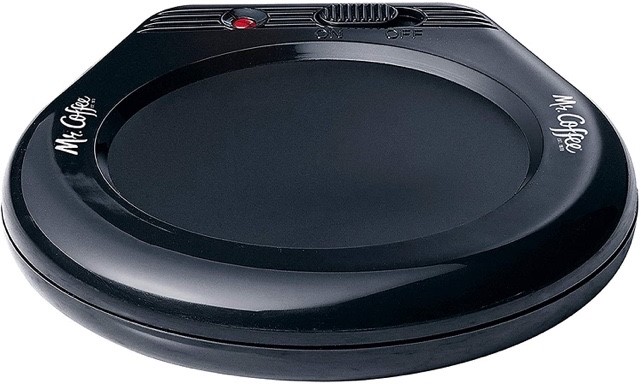 If dad likes chocolate and prefers to eat his coffee, a huge jar of chocolate-covered expresso beans makes the perfect push present for the dad.
Chocolate Covered Espresso Bean Blend 3 Pound Ja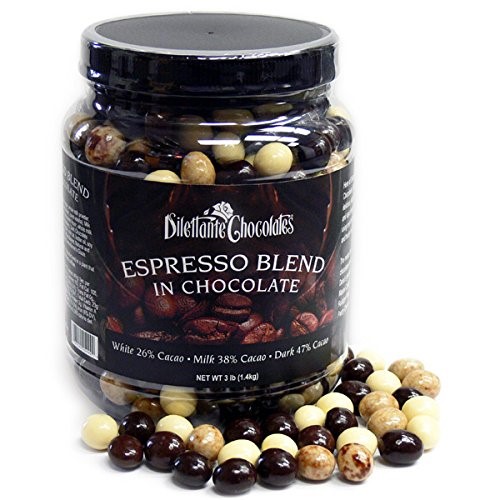 Audible Subscription
For the bibliophile dad who has no time to sit down and read, audiobooks are the answer. Now he can catch up with his favorite books while making baby bottles and changing diapers.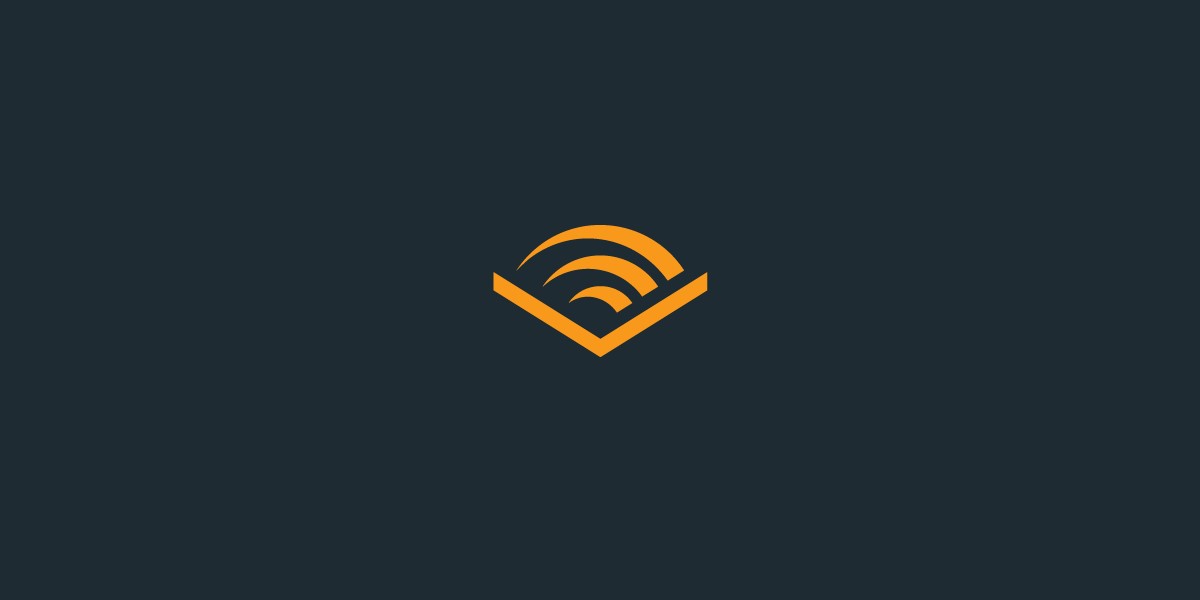 Check Details on Audible — $7.95

Spotify Subscription
If dad loves music and listens to podcasts more than audiobooks, however, a Spotify Premium subscription is the way to go.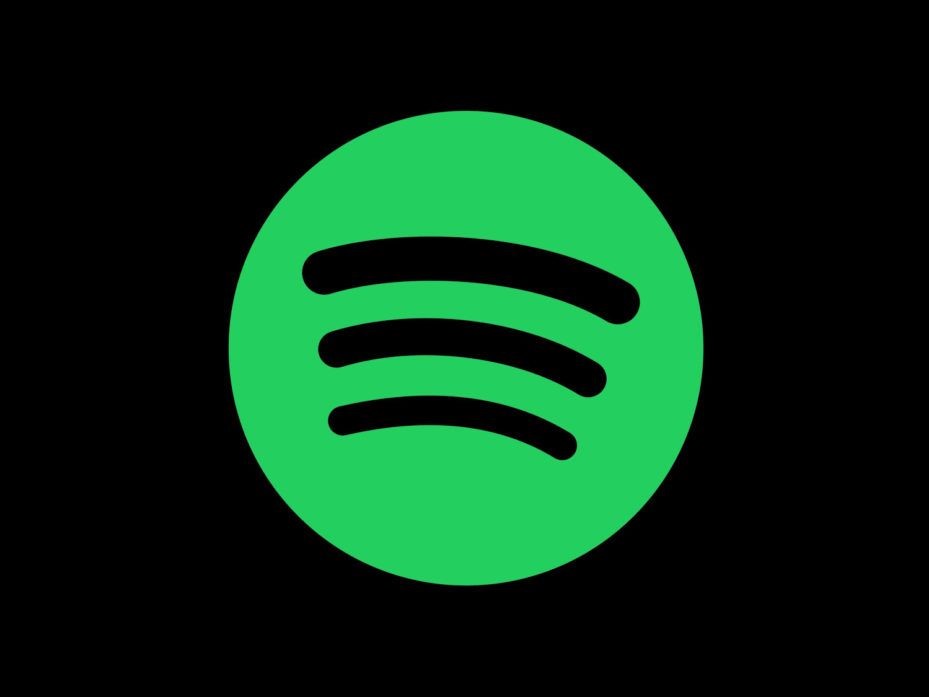 Check Details on Spotify — $9.99

Wireless Headphones
A pair of Bluetooth headphones will allow dad to listen to his music, audiobooks, and podcasts without disturbing the baby (or mom). Get a fast charging pair with long battery life to keep him entertained while taking care of his new baby.
TOZO T6 True Wireless Earbud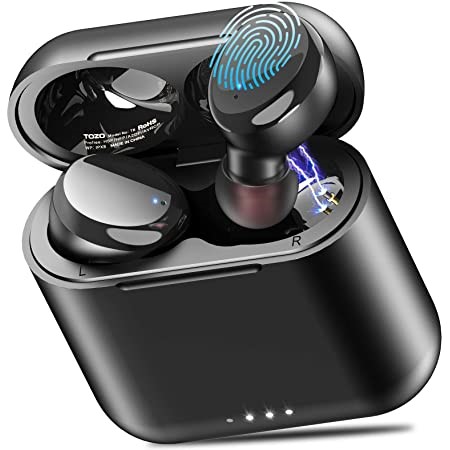 15. Snacks
A good snack that can be eaten one-handed is the perfect pick-me-up for when dad simply has no time to sit down to a meal. Gift dad a monthly snack subscription box to keep him fueled while he spends time with his baby.
Love With Food Subscription Box
Check Details on LoveWithFood – from $8.50

16. Smart Speaker
A smart speaker makes a great push present for a tech enthusiast dad and basically acts like a tiny assistant for him. It can make phone calls, help him cook, give him the weather and news, and play his music and podcasts. Get him another one and he can use them as an intercom system. He can even use it to play music and nursery rhymes for his baby at bedtime.
Echo Dot (4th Gen)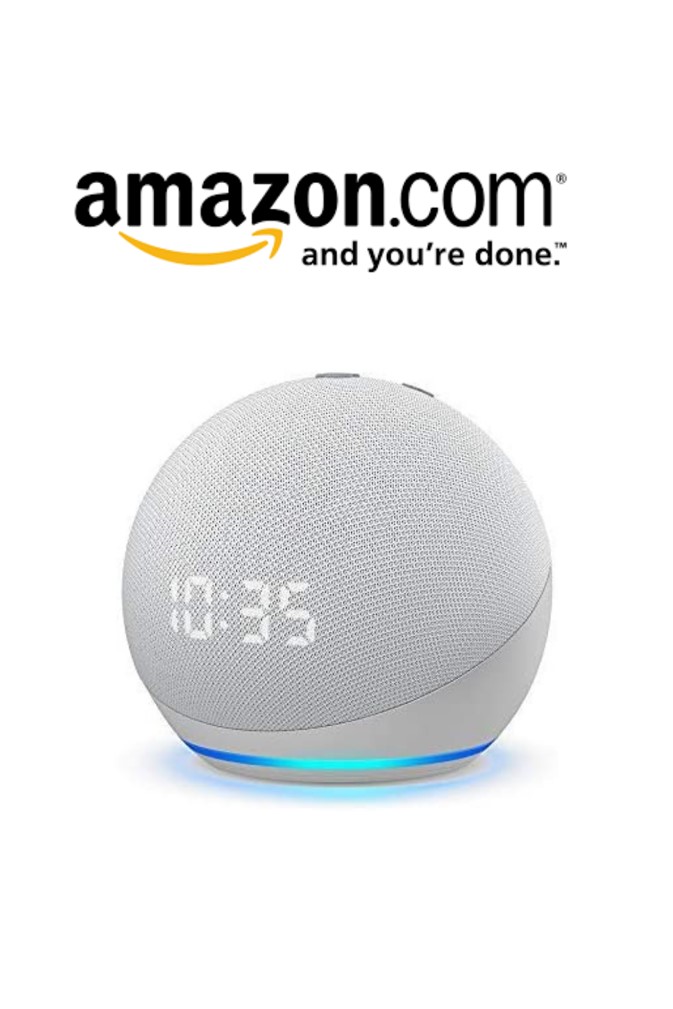 17. Skin Care
When your life revolves around a tiny human being who depends on you for pretty much everything, skincare is probably going to be the last thing on your mind. A few minutes of skincare each day can do wonders for sleep-deprived skin, however, and the new dad will thank you for this thoughtful push present.
A 3-piece set with a facial cleanser, cream shave, and moisturizer is a great starting point for dad's skincare regimen.
Clinique for Men Water-Gel Starter Kit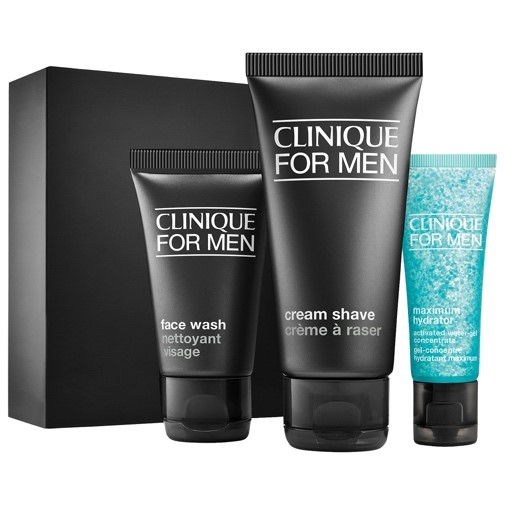 Check Details on Sephora— $15.50

A hydrating sheet mask like the one here works amazingly for tired, sleep-deprived skin – and it only takes 20 minutes to use from start to finish.
BRO MASK: Korean Face Mask for Men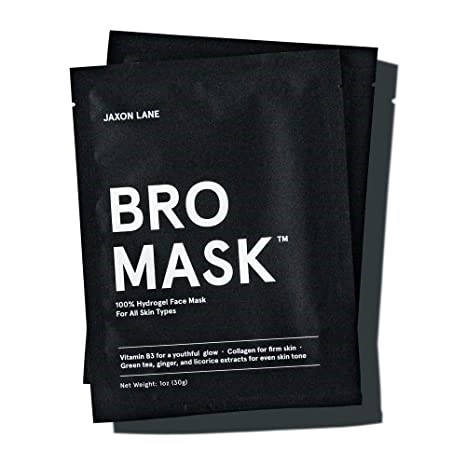 18. Baby Carrier
Nothing calms babies down as well as being cradled in their parents' arms. It isn't really feasible or realistic to spend all day with a baby in your arms though, even for the strongest dads out there.
Using a baby carrier will allow dad to keep his baby close while allowing him to keep his hands free to work on other things. It also makes a great piece of gear to have on outings with the baby.
Chose a ready-to-wear baby carrier that doesn't require any wrapping or tying up of straps to make it easier for dad to use.
Baby K'tan Original Baby Carrier
Check Details on Baby K'Tan — $49.95
19. A Letter from His Baby
This is a more sentimental, personal gift that comes best from a partner. A lovely heartwarming handwritten letter from his newborn baby is something he's sure to cherish forever. Mix it up with a few jokes and lighthearted lines to make an adorable push present for a new dad.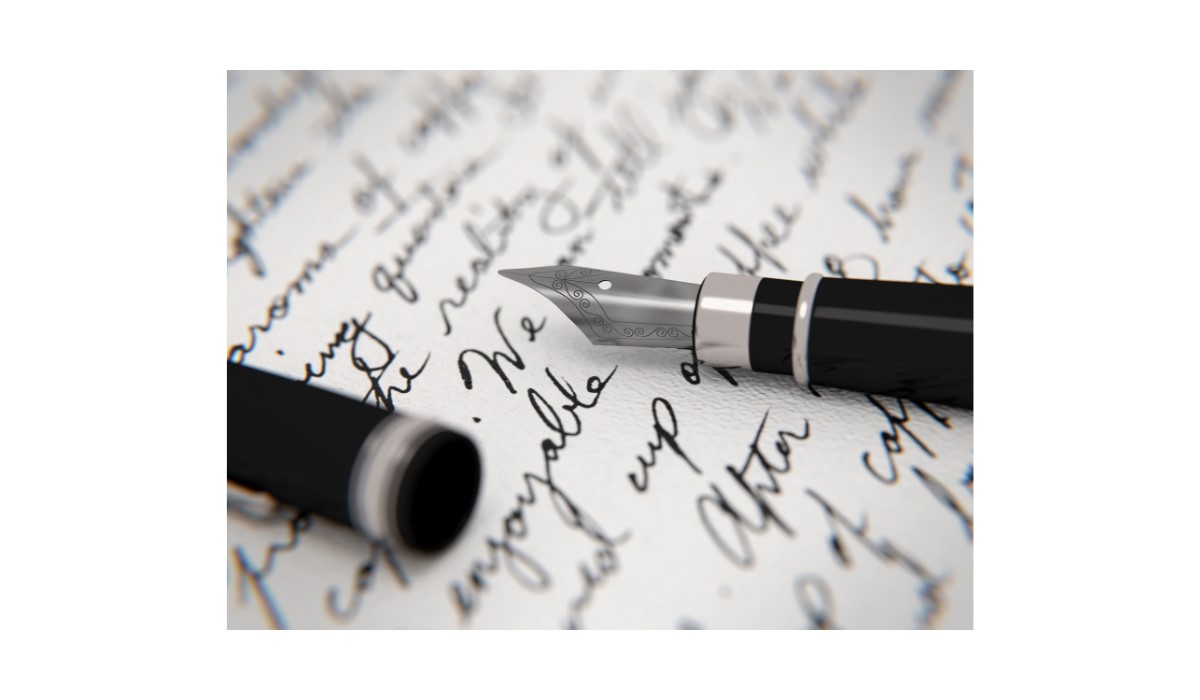 20. Electric Back Massager
Muscle aches and pains are an unavoidable fact of life, especially if you spend a considerable amount of time carrying a baby around. A simple massage roller will give dad's back, shoulders, and arms a bit of respite after a full night of baby care.
Zyllion Shiatsu Back and Neck Massager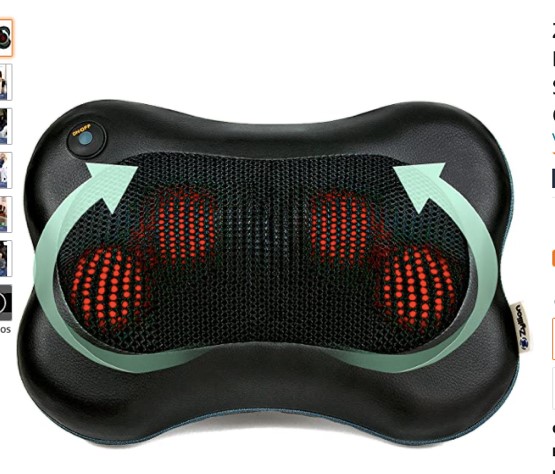 21. Weighted Blanket
Less stress and more sleep are just what a new dad needs and weighted blankets have become famous for their ability to do just that – reduce anxiety and promote calmness, relaxation, and better sleep.
Degrees Of Comfort Weighted Blanket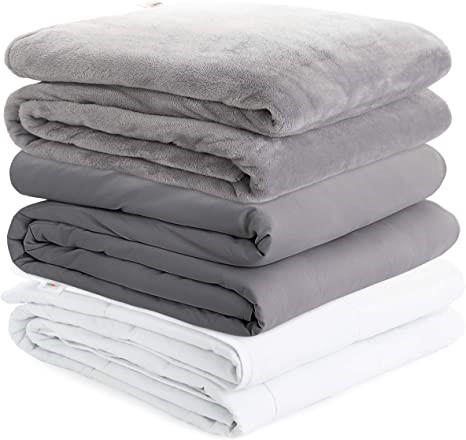 22. Protective Phone Case
A new dad needs to prepare his phone for potential beatings it may take from an inquisitive baby. A durable, lightweight case makes a great push present for a new dad.
iPhone 12 and iPhone 12 Pro Defender Series Pro Case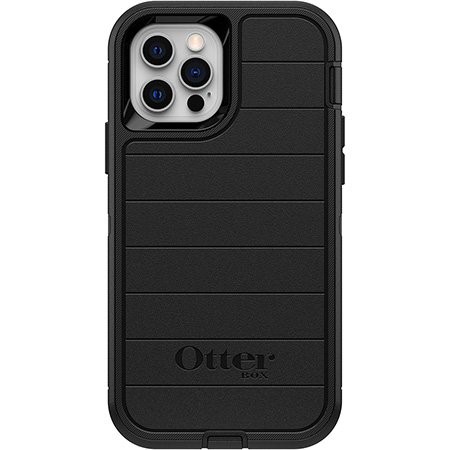 Check Details on Otterbox — $64.95
23. Portable Photo Printer
A portable photo printer that connects to your phone wirelessly makes a great push present for the new dad who you know is going to be snapping photos of his new baby every chance he gets.
HP Sprocket Portable 2×3″ Instant Photo Printer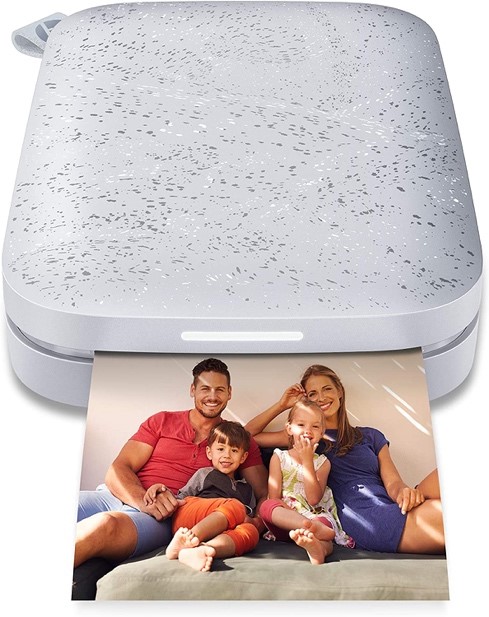 24. Gift Cards
Gifting a new dad a gift card might not be the most personal option, but it is one of the most useful. If you feel like the new dad has everything or you just don't know what to give, going the gift card route for a push present is your safest bet.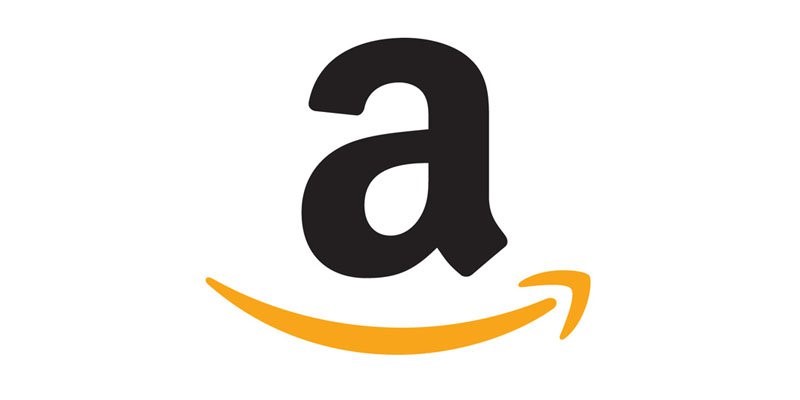 Amazon.com eGift Card — $1 to $2,000 from Amazon
25. Keepsake Book
Most of the time, it's moms who fill up the keepsake journals and record the milestones, but dad should get the chance to have his own baby keepsake journal.
A guided baby journal made especially for dads to remember their special memories with their baby makes the perfect push present for a new dad.
First 5 Years Memory Book Journal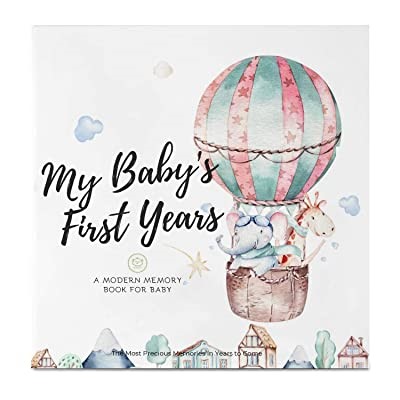 Other ideas for a push present:
26. Towel Bundles
27. Parenting books
28. Slippers
29. Custom Keychain
30. Robe
31. Travel mug
32. Candles
33. Baby carrier
34. Sneakers
35. Sport memorabilia
36. Sweatpants
37. Smart alarm clock
38. Sunglasses
39. House robe
40. Dog tag necklace
41. Cologne
42. Weighted Blanket
43. Wool socks
44. Sweater
45. Wallet