Toddlers are fascinating little beings. With their boundless energy, curious minds, and mischievous ways, they can light up a room and melt even the coldest of hearts. Watching them explore the world around them, learning and growing with every step, is a privilege and a delight.
But how can we begin to describe the complexities and wonders of toddlerhood? From famous authors and philosophers to everyday parents and caregivers, countless individuals have left behind their thoughts and musings on the joys and challenges of raising a toddler.
So, in honor of these tiny balls of mischief, we have gathered a treasure trove of funny, spiritual, and inspirational quotes about toddlers. From the playful to the profound, the hilarious to the heartwarming, these quotes will enchant and inspire you, filling your heart with love and your soul with wonder.
Inspirational Quotes About Toddlers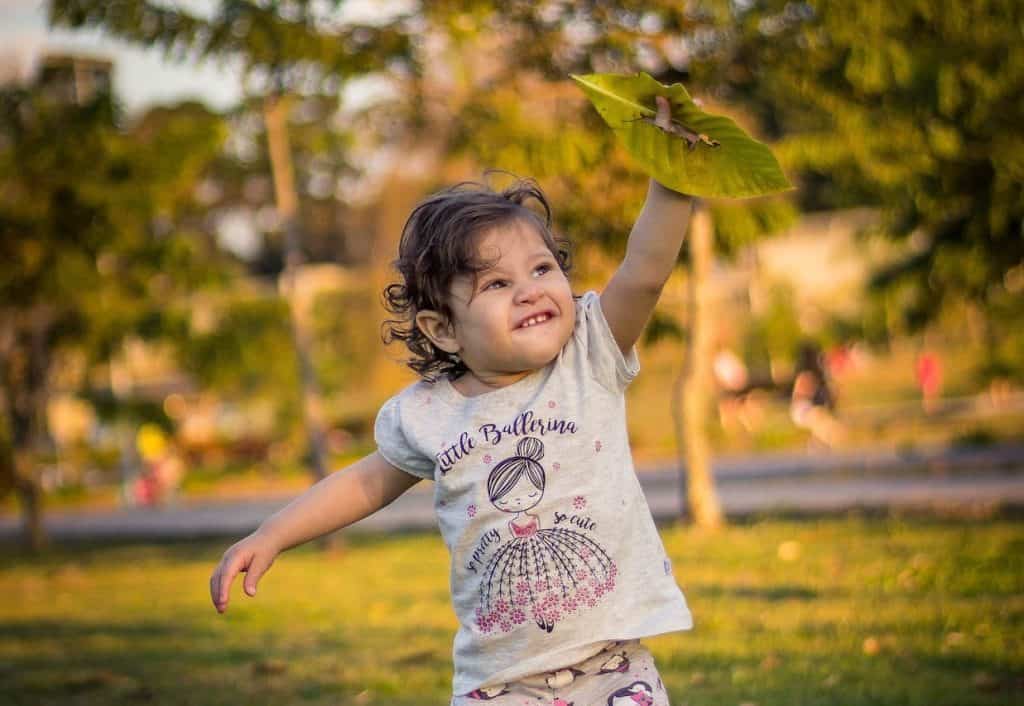 With their unfiltered outlook and boundless curiosity, toddlers offer a refreshing perspective on life, love, and the universe – reminding us that sometimes, it's the little things that provide profound insights into the human experience.
"The potential possibilities of any child are the most intriguing and stimulating in all creation." – Ray L. Wilbur
"A toddler is a bundle of joy and a beacon of hope for the future."
"A child's mind is not a container to be filled but rather a fire to be kindled." – Dorothea Brande
"A toddler is a perfect example of a person who is not concerned with the past or worried about the future. They live in the moment and enjoy every second of it."
"Toddlers teach us to slow down and appreciate the little things in life."
"The world is a magical place when seen through the eyes of a toddler."
"Children learn more from what you are than what you teach." – W.E.B. Du Bois
"If we are to teach real peace in this world, and if we are to carry on a real war against war, we shall have to begin with the children." – Mahatma Gandhi
"Every child is gifted. They just unwrap their packages at different times."
"Your children need your presence more than your presents." – Jesse Jackson
"Children have more need of models than of critics." – Joseph Joubert
"Toddlers teach us to embrace our inner child and find joy in the simplest things in life."
"There are two lasting bequests we can give our children: one is roots, the other is wings." – Hodding Carter Jr.
"Children are like buds in a garden and should be carefully and lovingly nurtured, as they are the future of the nation and the citizens of tomorrow." – Jawaharlal Nehru
"In every child is the potential for greatness. Nurturing that potential is the greatest responsibility we have." – Mary Anne Radmacher
Famous Quotes about Toddlers
In this section, we'll delve into an enchanting medley of poignant reflections from esteemed voices that capture the essence of toddlerhood, encourage us to reawaken the dormant child within, and unearth the powerful impact of tiny footsteps on the world at large.
"We explore our environment, more than we are compelled to utter poetry, when we're toddlers. We start doing that later. Before that happens, every child is a scientist."- Neil deGrasse Tyson
"Having toddlers always means that there's a fair amount of chaos at home, but that's part of the fun."- Ivanka Trump
"The soul is healed by being with children." – Fyodor Dostoyevsky
"Children make your life important." – Erma Bombeck
"A child can teach an adult three things: to be happy for no reason, to always be curious, and to fight tirelessly for something." – Paulo Coelho
"The greatest legacy one can pass on to one's children and grandchildren is not money or other material things accumulated in one's life, but rather a legacy of character and faith." – Billy Graham
"The best way to make children good is to make them happy." – Oscar Wilde
"Children are the living messages we send to a time we will not see." – John F. Kennedy
"The best thing to spend on your children is your time." – Louise Hart
"Let us sacrifice our today so that our children can have a better tomorrow." – A. P. J. Abdul Kalam
"The most important thing that parents can teach their children is how to get along without them." – Frank A. Clark
"There are no seven wonders of the world in the eyes of a child. There are seven million." – Walt Streightiff
"To be in your children's memories tomorrow, you have to be in their lives today." – Barbara Johnson
"Children have never been very good at listening to their elders, but they have never failed to imitate them." – James Baldwin
"Every child is an artist, the problem is staying an artist when you grow up." – Pablo Picasso
"Children are the world's most valuable resource and its best hope for the future." – John F. Kennedy
"The greatest gift you can give a child is a love of reading." – Anthony Horowitz
"The way we talk to our children becomes their inner voice." – Peggy O'Mara
"Each day of our lives we make deposits in the memory banks of our children." – Charles R. Swindoll
"Children are great imitators, so give them something great to imitate."
Biblical Quotes about Toddlers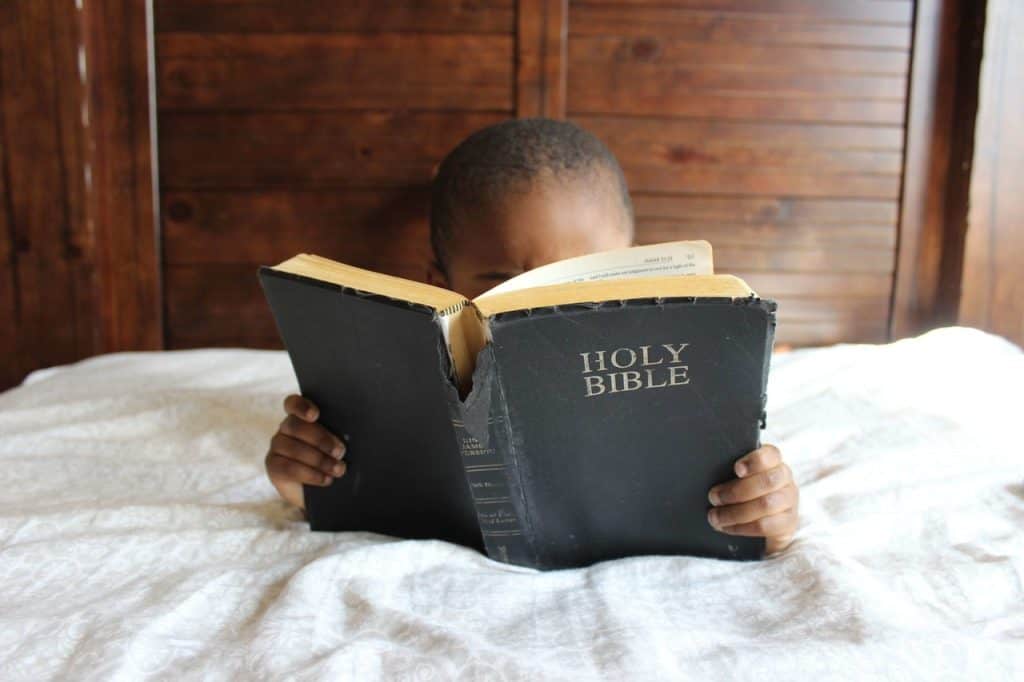 These heavenly verses illuminate the intrinsic purity, boundless love, and unyielding faith that radiate from the souls of these little cherubs, inspiring us to seek spiritual growth and inner peace.
"For you formed my inward parts; you knitted me together in my mother's womb. I praise you, for I am fearfully and wonderfully made. Wonderful are your works; my soul knows it very well." – Psalm 139:13-14
"See that you do not despise one of these little ones. For I tell you that in heaven their angels always see the face of my Father who is in heaven." – Matthew 18:10
"Behold, children are a heritage from the Lord, the fruit of the womb a reward." – Psalm 127:3
"I have no greater joy than to hear that my children are walking in the truth." – 3 John 1:4
"And they were bringing children to him that he might touch them, and the disciples rebuked them. But when Jesus saw it, he was indignant and said to them, 'Let the children come to me; do not hinder them, for to such belongs the kingdom of God.'" – Mark 10:13-14
"Before I formed you in the womb I knew you, and before you were born I consecrated you; I appointed you a prophet to the nations." – Jeremiah 1:5
"Train up a child in the way he should go; even when he is old he will not depart from it." – Proverbs 22:6
"And he called a child to himself and set him before them, and said, 'Truly, I say to you, unless you turn and become like children, you will never enter the kingdom of heaven.'" – Matthew 18:2-3
Philosophical Quotes about Toddlers
By celebrating the uninhibited curiosity, unbridled wonder, and untainted wisdom that defines these miniature explorers, this captivating compilation invites you to embark on a contemplative odyssey, rediscovering the essence of existence through the lens of a toddler.
"A toddler is like a philosopher in training, questioning everything and exploring the mysteries of existence."
"In the eyes of a toddler, the world is a vast and wondrous place full of endless possibilities."
"Toddlers teach us that sometimes the most important lessons in life come not from books, but from the simple joys of play and exploration."
"A toddler's innocence and curiosity remind us of the beauty and wonder of life, and the importance of seeing the world through a child's eyes."
"The world is a classroom for toddlers, and every experience is a lesson in the art of living."
"The energy and enthusiasm of a toddler is a reminder to never lose our sense of wonder and excitement for life."
"Toddlers may be small in size, but they are giants in their ability to teach us about the true nature of humanity."
"Toddlers remind us of the infinite potential that exists within each of us, and the importance of nurturing that potential from a young age."
"The inquisitive nature of a toddler is a reminder to never stop asking questions and seeking knowledge throughout our lives."
"In the eyes of a toddler, everyone is a potential friend and every moment is an opportunity for connection and love."
"Toddlers remind us that sometimes the most profound insights come not from logic and reason, but from the wisdom of the heart."
"Toddlers are the embodiment of joy, teaching us to live in the present and find happiness in the simple things."
"A toddler's spirit is contagious, reminding us to embrace life with a sense of wonder and enthusiasm."
"Toddlers remind us that life is an adventure, and every day is a new opportunity to discover something amazing."
Inspirational Quotes to Share with Your Toddler
This enchanting anthology weaves a tapestry of motivation, encouragement, and loving words designed to spark wonder and ignite the imagination of our littlest dreamers.
"You are magic."
"Believe in yourself and all that you are. Know that there is something inside you that is greater than any obstacle."
"The more that you read, the more things you will know. The more that you learn, the more places you'll go." – Dr. Seuss
"You have within you right now, everything you need to deal with whatever the world can throw at you." – Brian Tracy
"If you can dream it, you can do it." – Walt Disney
"In a world where you can be anything, be kind."
"Be the reason someone smiles today."
"Life is not about waiting for the storm to pass, it's about learning how to dance in the rain." – Vivian Greene
"Your only limit is the amount of willingness you have to take action."
"Believe in yourself and you will be unstoppable."
"The future belongs to those who believe in the beauty of their dreams." – Eleanor Roosevelt
"You are never too small to make a difference." – Greta Thunberg
"If you can't fly, then run. If you can't run, then walk. If you can't walk, then crawl. But whatever you do, you have to keep moving forward." – Martin Luther King Jr.
"We must be the change we wish to see in the world." – Mahatma Gandhi
"Capacity is a state of mind."- David J. Schwartz
"Always remember, you are loved."
Wonders of Parenting a Toddler Quotes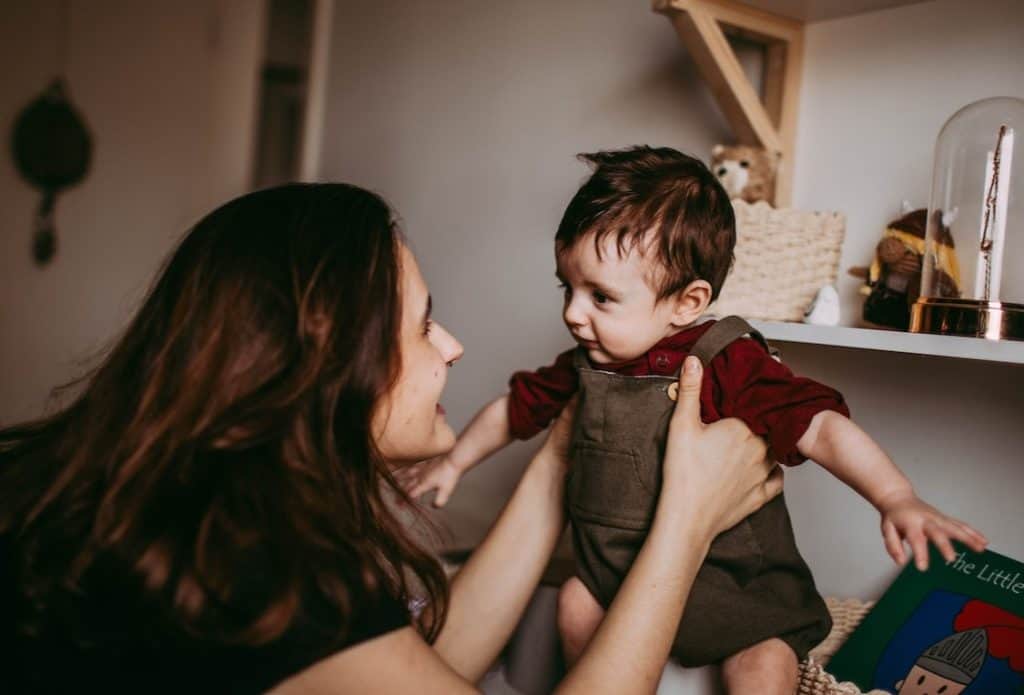 This captivating assemblage of sentiments, penned by parents and caregivers, unveils the miraculous, sometimes messy, but always magical experience of parenting a toddler.
"Parenting a toddler is like riding a rollercoaster, full of twists and turns, highs and lows, but always an adventure."
"Parenting is the easiest thing in the world to have an opinion about, but the hardest thing in the world to do." – Matt Walsh
"The joy of motherhood comes in moments. There will be hard times and frustrating times. But amid the challenges, there are shining moments of joy and satisfaction." – Elder M. Russell Ballard
"Parenting a toddler means learning to embrace chaos and finding joy in the mess."
"Being a parent is like being a gardener – you plant the seeds of love, nurture them with patience and watch them grow into beautiful beings."
"A parent's job is to give their child roots to grow and wings to fly."
"Parenting is a constant learning experience that teaches you patience, resilience, and unconditional love."
"Parenting a toddler is a marathon, not a sprint, and requires endurance, perseverance, and determination."
"Parenting a toddler is the ultimate adventure, full of surprises, challenges, and moments of pure magic."
"Parenting a toddler is a journey of self-discovery and personal growth, as we learn to be the best version of ourselves for our children."
Funny Quotes about Toddlers
In this section, we'll showcase a collection of humorous quips that celebrate the endearing chaos and comical adventures of life with a little one. From their precocious antics to their amusing misadventures, these witty one-liners and comical observations provide a lighthearted look at the unpredictable journey of toddlerhood.
"Toddlers are like tiny comedians, but without any sense of timing or delivery."
"Being in a car with 3 toddlers is the best form of birth control" – Keeping Up With the Kardashians
"Living with kids is like living in a frat house… everything's broken, nobody sleeps, and there's a lot of throwing up." – Everybody Loves Raymond
"Toddlers are the ultimate negotiators. They'll make you an offer you can't understand."
"Toddlers: because who needs a personal assistant when you can have a tiny dictator?"
"Being a father is the single greatest feeling on Earth. Not including those wonderful years I spent without a child, of course." – Ryan Reynolds
"Toddlers are like little drunk people: they stumble around, slur their words, and have no filter."
"I never knew exhaustion until I tried to keep up with a toddler."
"Toddlers are like tiny Banksys who want their work to be seen on the biggest canvas possible, and in your home that canvas is your walls." – Mike Spohr
"Toddlers are proof that sometimes the smallest things take up the most room in your heart."
"Raising a toddler is like trying to keep a mini hurricane contained in your house."
"Toddlers are the best at finding things you thought were lost forever… like your sanity."
"Toddlers: the reason parents need an endless supply of coffee."
"If evolution really works, how come mothers only have two hands?" – Milton Berle
"Toddlers have the ability to turn a peaceful room into a disaster zone in seconds."
"Toddlers are like tiny tornadoes. They come into your life, wreck everything, and leave you wondering how you'll ever clean up the mess."
"Toddlers: the only people who can make you feel simultaneously exhausted and entertained."
"A toddler is a pint-sized dictator in footie pajamas."
"Raising a toddler is like being a hostage negotiator, but you're negotiating with someone who only communicates in screamsand tears."
"Toddlers are germ-warfare machines in a cute package." – Debora Geary
"Toddlers are the ultimate reminder that not all cute things are harmless."
"Children are a great comfort to us in our old age, and they help us reach it faster too."
"Having a toddler is like having a tiny drunk friend who follows you around all day."
"Toddlers are the only people who can make a simple trip to the supermarket feel like a heroic quest."
"Toddlers have no concept of personal space. They think it's perfectly acceptable to sit on your head while you're trying to watch TV."
"Toddlers are like tiny superheroes, they have the power to melt your heart with a single smile and then destroy your house in seconds."
"The best way to prepare for parenthood is to start by standing outside in the rain while holding a screaming cat. If you can handle that, you can handle a toddler."
Spiritual Quotes about Toddlers
This captivating collection of transcendent insights offers a glimpse into the divine nature of toddlers, as they embody the essence of pure love, boundless wonder, and unblemished souls.
"Children are not things to be molded, but are people to be unfolded." – Jess Lair
"A child is a beam of sunlight from the Infinite and Eternal, with possibilities of virtue and vice- but as yet unstained." – Lyman Abbott
"In the eyes of a toddler, we see a reflection of the divine innocence and joy that we all once possessed."
"The child must know that he is a miracle, that since the beginning of the world there hasn't been, and until the end of the world there will not be, another child like him." – Pablo Casals
"Toddlers are born with open hearts and open minds, ready to explore the mysteries of life and the world around them."
"A toddler's laughter is a glimpse of heaven, reminding us of the joy that awaits us on the other side."
"In the eyes of a toddler, we can see the beauty and wonder of creation, and feel the presence of the divine."
"Each and every one of our children is a unique and unrepeatable miracle of God." – Pope Francis
"Children are the hands by which we take hold of heaven." – Henry Ward Beecher
"Toddlers remind us that every moment is precious and that we should cherish every second we have with those we love."
"Toddlers are like little sages, wise beyond their years, teaching us the secrets of life and the universe."
"Children see magic because they look for it." – Christopher Moore
"In the laughter of a toddler, we hear the music of the angels, filling us with joy and happiness."
"In every child there is a seed that grows and bears fruit when nourished with love." – St. John Bosco
Final Thoughts
With their endless reserves of energy, infectious laughter, and insatiable curiosity, toddlers are truly a marvel to behold. Through the words of authors, poets, and even parents, we have been reminded of the joys and challenges that come with raising toddlers.
As we conclude this journey, we hope that these quotes have inspired you to appreciate the little moments, to cherish the time spent with your own toddler or those of loved ones, and to find joy in the simple things.