Since maternity care in the US is very costly, women consider less expensive options such as birth center deliveries attended by a midwife. The cost of employing a midwife and other associated fees are taken into account by mothers, in preparation for childbirth.
Costs for availing of midwifery care can range from $3,000 to $7,000 for a basic maternity package, which includes prenatal consultations, birthing care, and postpartum visits. Some standard fees may not cover the use of facilities, supplies, and laboratory tests. Pricing may vary depending on the location and preferred birth setting. In addition, state laws and insurance coverage also determine the eligibility of midwife services and care facilities.
In this article, we examine the role of a midwife and go into the details of their duties, costs, and the factors affecting their services and applicable fees.
What is a Midwife?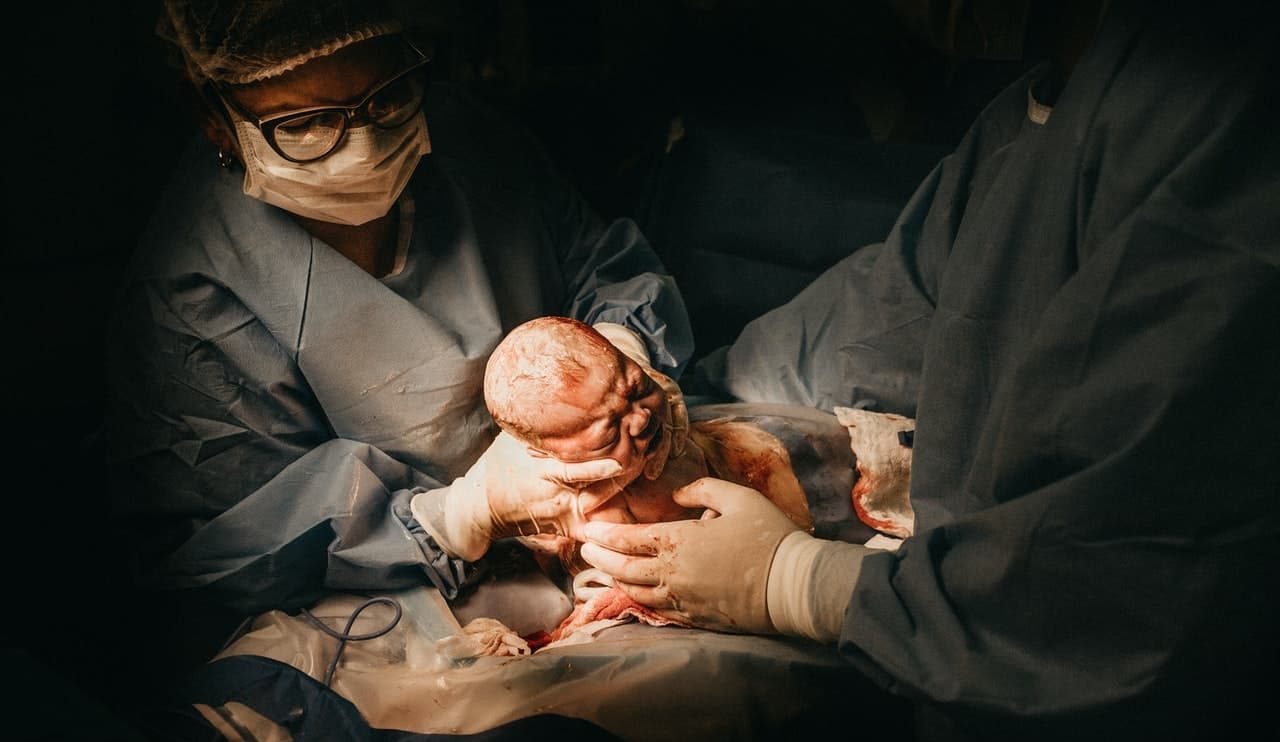 A midwife is a healthcare professional medically trained and qualified to provide prenatal, intrapartum, and postnatal care to pregnant women and their newborns. To become a legal practitioner, a midwife must be certified according to the requirements of professional licensing boards, and abide by the rules and regulations set by the US state in which the midwife practices. State regulatory agencies also govern the scope of practices that a midwife can perform.
Midwives are known to promote natural vaginal birth for normal pregnancies. They also prescribe to minimize the use of pain medications, epidurals, labor-inducing drugs, and other unneeded surgical procedures. However, they can also identify when a pregnant woman needs the services of an obstetrician during childbirth.
Midwives can deliver babies in different birth settings, such as in hospital maternity units, birth centers, or at the pregnant woman's residence. Mothers with low-risk pregnancies may opt for a midwife to attend to them during labor and delivery. Some expectant mothers prefer to do a home birth and employ the services of a midwife.
Maternity care provided by a midwife includes routine prenatal and postpartum visits. For women who have questions to ask a midwife, these sessions would be the perfect time to consult with them. They can also conduct counseling on conception, family planning, and breastfeeding, among others.
Typical Duties of a Midwife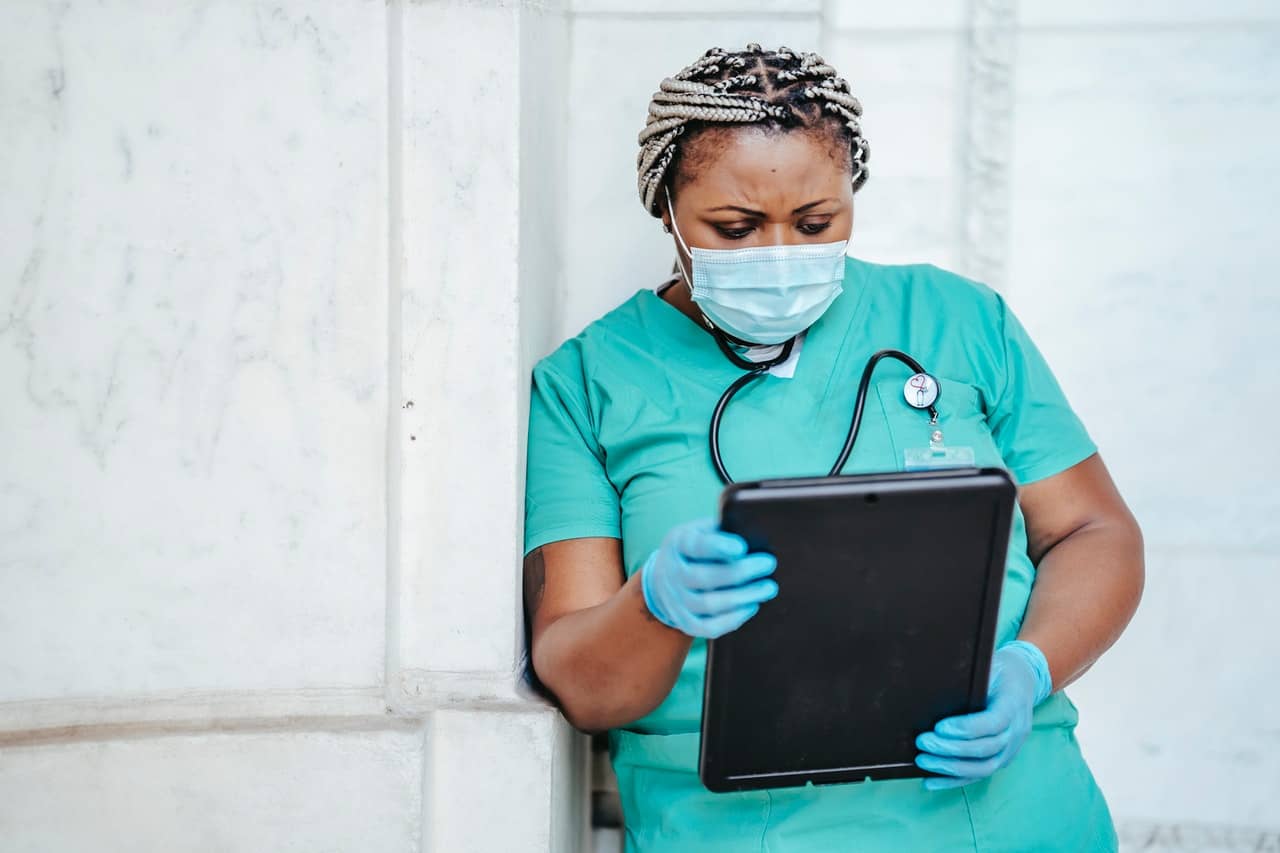 The duties and responsibilities of a midwife cover maternal and infant health care, which include the following:
examining and monitoring the pregnant mother
monitoring fetal health, growth, and position
carrying out routine screening tests
assisting the mother during labor and delivery
performing the delivery of the newborn and placenta
administering medications, injections, or intravenous infusions during labor
newborn routine examinations
performing neonatal resuscitation, if needed
postpartum evaluations of mother and newborn,
providing lactation and breastfeeding support
advising parents on daily newborn care
family planning consultations
How Much Does a Midwife Cost?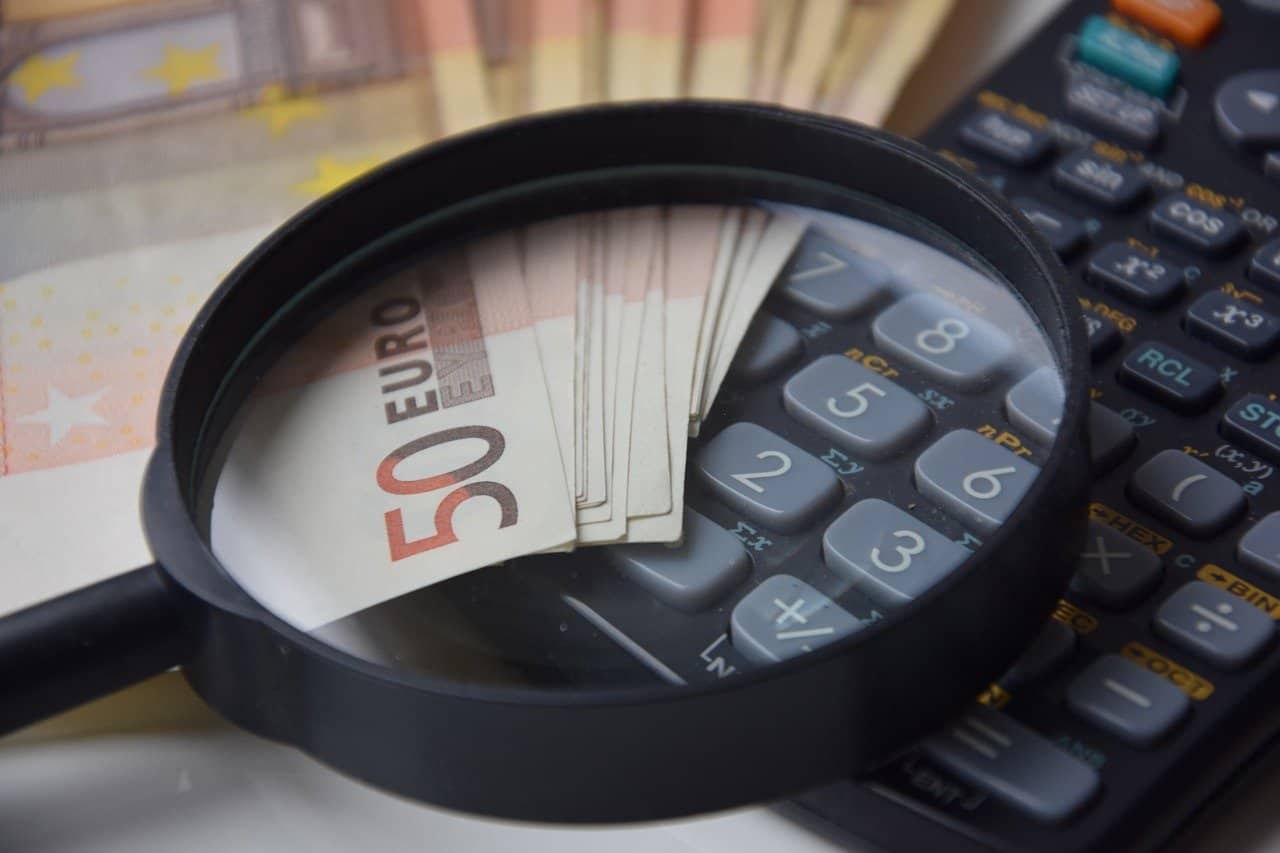 On average, a midwife's basic maternity care package ranges from $3,000 to $7,000 for normal low-risk pregnancies. This can vary depending on the location or state where you choose to give birth. The basic package cost usually comprises prenatal visits, labor and delivery care, and postnatal visits.
Some insurance providers may include midwifery care in their policy coverage. Although, most of the health plans only cover midwife services that are conducted in hospitals, and some may not include those that are carried out in birth centers or via home birth. Therefore, it is advisable to consult with your insurance company regarding the chosen birth setting and delivery method.
Full Breakdown of Cost
The following presents a typical breakdown of the costs and applicable fees that will be incurred when availing of midwifery care.
Standard Pregnancy Care Package
In general, midwives and midwife-led birth centers offer standard pregnancy care packages. This package covers the professional fee, all prenatal visits, labor and delivery care in a birth center, at home, or in a hospital, birth kits, newborn care and assessment, postnatal visits at two and six weeks postpartum, and phone consultations.
This basic maternity care ranges from $3,000 to $7,000 and can vary substantially in other parts of the country. For a hospital birth, this fee does not include any charges incurred during the hospital stay.
Facility Fees
Facility fees may not be covered in the standard package. This category covers the use of routine supplies and consumables during labor and delivery at the birth center, use of a birth suite, staff nurse to assist the midwife, postpartum stay at the birth center, and postpartum home visits. The cost for these may start from $3,000 and varies according to location and your service provider.
Laboratory, Diagnostic Tests and Ultrasound Fees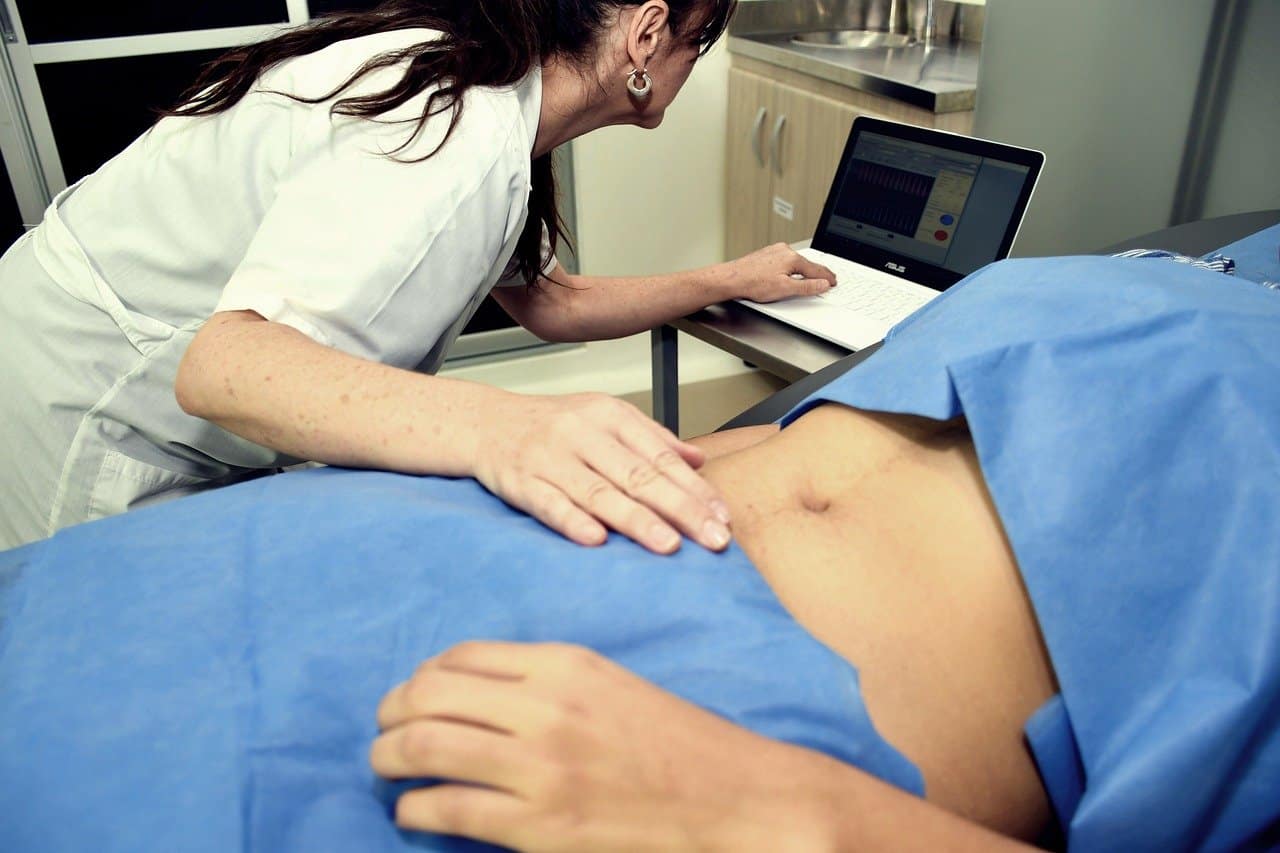 Prenatal screening tests, laboratory works, and ultrasound fees may also be excluded from a standard package. The costs may add up to $1,000 on average for standardized tests. Most of these tests, which can be classified as routine pregnancy screening tests, can be covered by insurance plans.
Consultation Fees and Additional Visits
Depending on your midwife or chosen birth center, the standard package may cover only a limited number of prenatal and postnatal visits. Any supplemental home visits and non-routine consultations, as deemed necessary, may incur additional costs.
Transportation Fees
Some midwives may charge transportation costs for visits or consultations done outside of their offices, except for a fixed number of prenatal and postnatal home visits included in their basic packages.
Factors Affecting Midwifery Care and Costs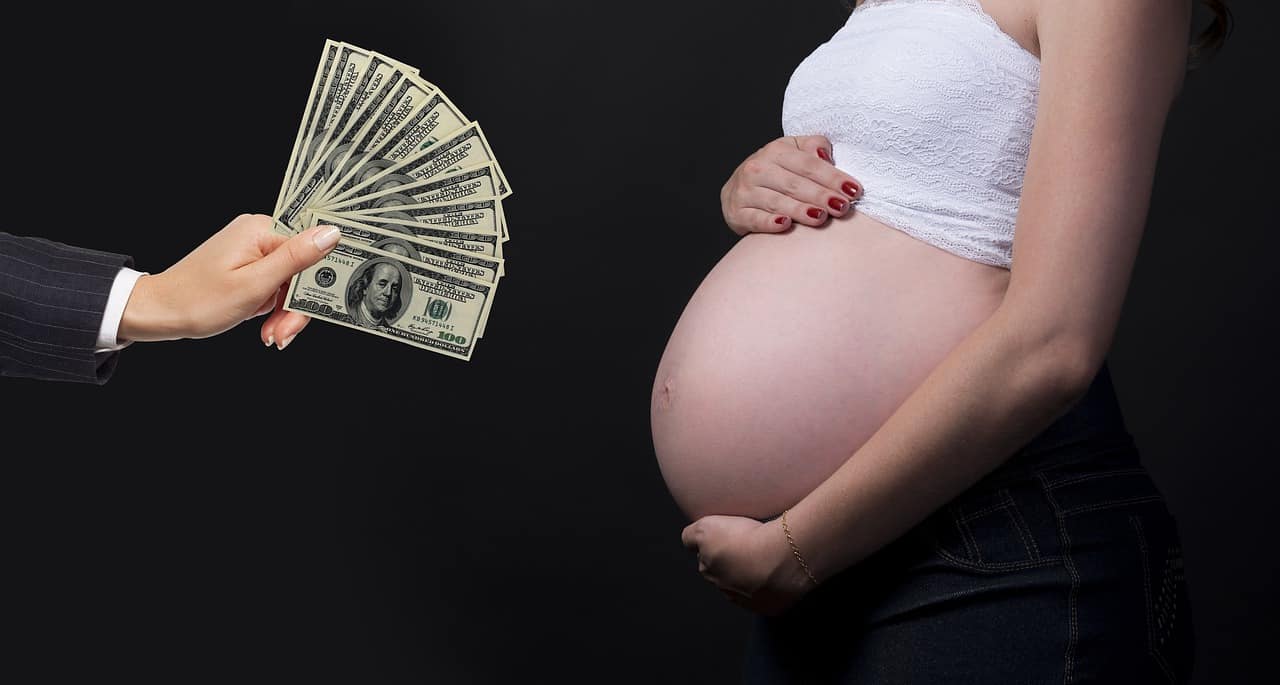 Several factors must be taken into consideration when choosing to avail of midwife services during your pregnancy and birth. Similarly, these factors can affect total costs and out-of-pocket expenses for those wanting to avail of such services.
Birth Settings
The majority of the women in the US give birth in hospitals, while only 1.61% give birth in an out-of-hospital setting. Depending on where and how you choose to give birth, midwives can attend to your labor and delivery in different birth settings.
Birth Centers
Typically led by midwives, birth centers are independent health facilities employing the midwifery model of care for low-risk pregnant women. Their practice focuses on the physiologic birthing process, minimizing the use for medical interventions, and providing personalized care. These centers are designed with similar features and the familiarity of a home.
Birth centers have limited resources and equipment available for emergencies. In some cases, complications may arise during labor or delivery, such as when there is excessive bleeding, when labor is not progressing, the baby shows signs of distress, or you decide to have an epidural. In cases like these, the midwife can recommend a hospital transfer.
Home Birth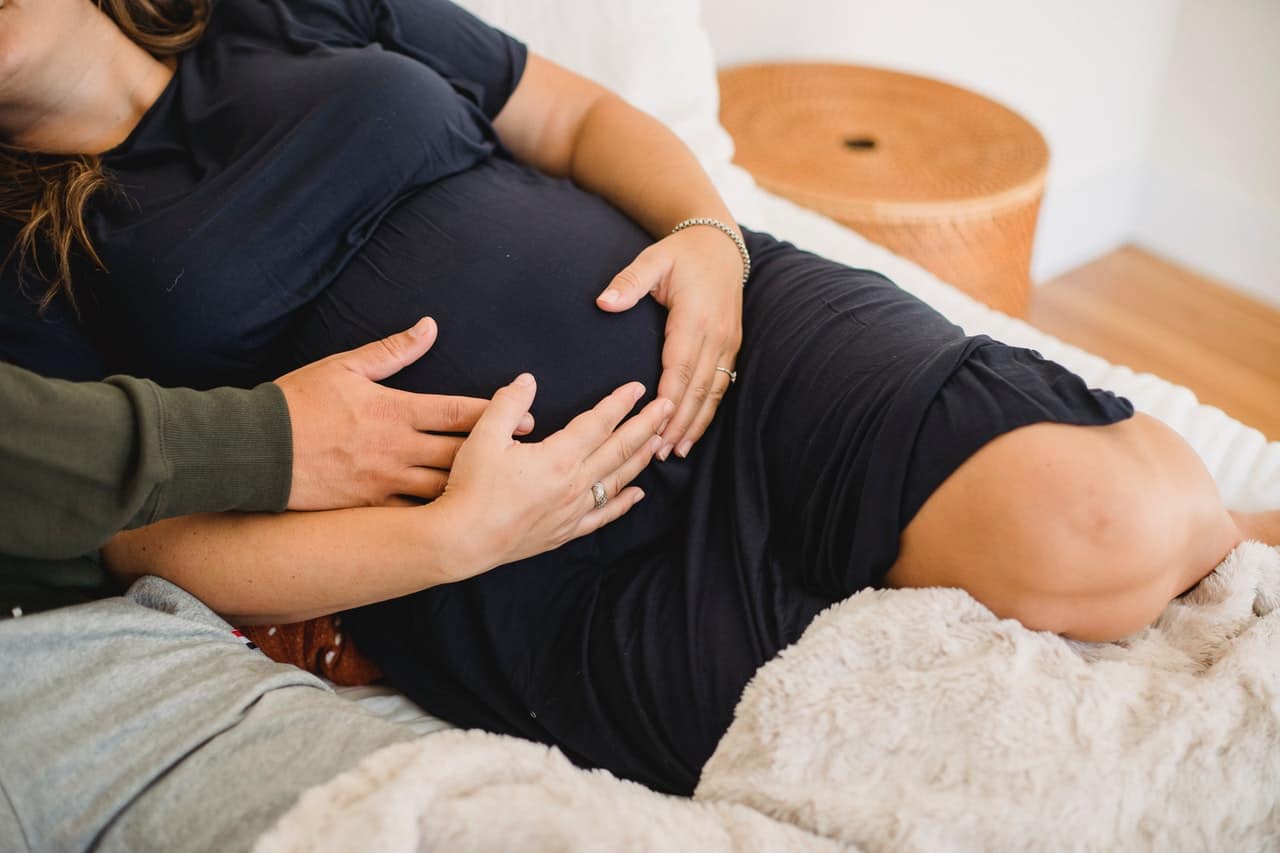 Expectant women with normal low-risk pregnancies may also opt to deliver their babies via home birth with a licensed midwife to manage their labor and delivery. Deciding on a planned home birth may be influenced by some factors, such as the desire to perform natural birth without medical interventions, the lack of a hospital or birth center in the area, or financial constraints.
Similar to a birth center childbirth, planned home birth may require a hospital transfer to provide a higher level of care if complications develop. Accordingly, the hired midwife must have arrangements and collaboration with a nearby hospital.
Hospitals
A certified nurse-midwife (CNM) or a certified midwife (CM) may attend to you during labor and delivery in a hospital maternity care unit. Extensive hands-on care is usually provided by registered nurses.
In cases of transfer to a hospital from a birth center or a planned home birth, the attending midwife may or may not be able to continue to provide care for her client. This will depend on whether an agreement has been made or collaboration exists between the midwife or birth center and the transfer hospital.
Licensing and Scope of Practice
There are three nationally recognized credential types for midwives in the US. These are:
Certified Nurse Midwife (CNM)
Certified Midwife (CM)
Certified Professional Midwife (CPM)
Each of these credential types should meet different educational levels and training requirements, and pass corresponding certification exams.
These licensed midwives can attend to births in different birth settings, although, their legal status, the scope of practice, and setting vary by state.
Certified Nurse-Midwives (CNMs)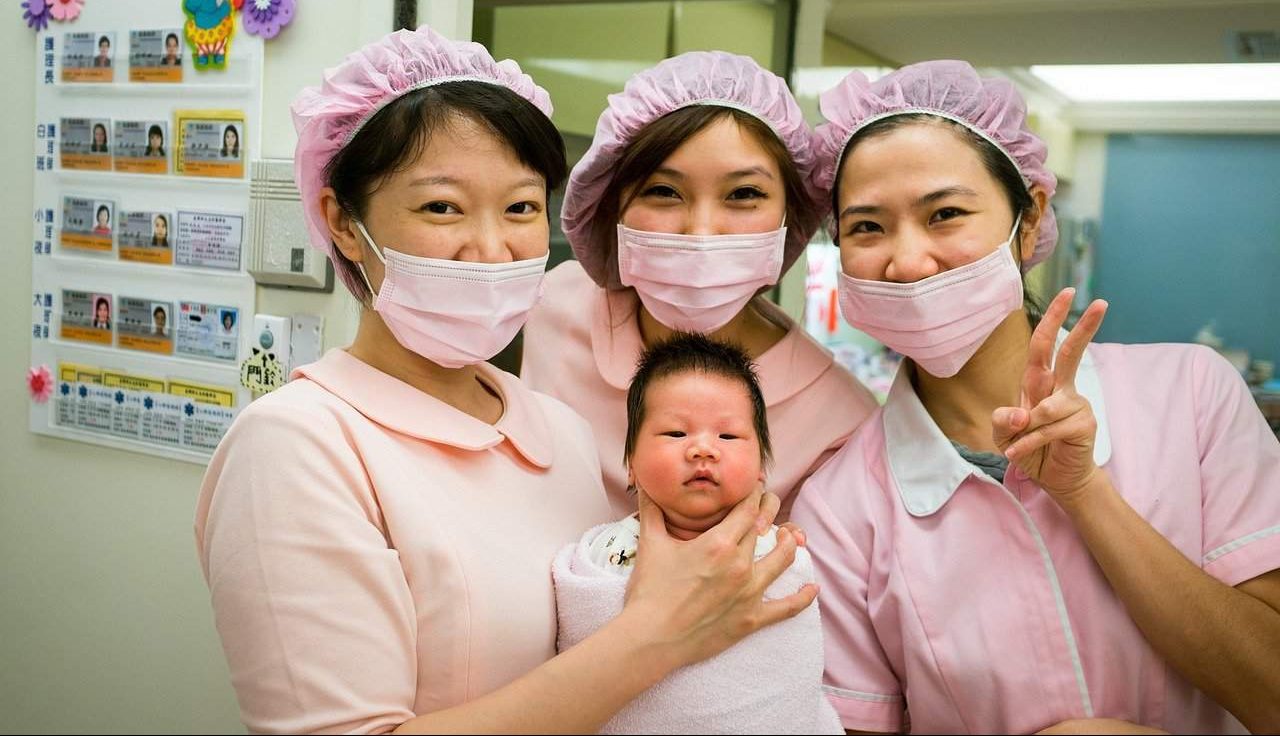 CNMs, who are also registered nurses, are legally permitted to practice their profession in all 50 states. However, some states do not allow them to practice independently and require supervision by a physician for some procedures. Also, only twenty-seven states allow them to perform their full scope of practice including prescribing medications.
Certified Midwives (CMs)
CMs have similar credentials to CNMs. They have the same standards for education, training, and certification exam. They also provide the same services as CNMs. Their main difference is that they are not registered nurses. CMs are licensed to practice in only six states, namely: Delaware, Maine, Hawaii, New Jersey, New York, and Rhode Island.
Certified Professional Midwives (CPMs)
CPMs specialize in providing midwifery care in birth centers and in homes since their education and training focuses on out-of-hospital settings. CPMs are legally authorized to practice in thirty-three states.
Federal and State Laws
The US healthcare system's complicated framework greatly affects women's access to maternity care. The federal and state laws, which govern the country's healthcare system, also regulate the licensing of providers and facilities, the scope of practice of health professionals, and the legality of different birth settings. They also determine which services and providers are eligible for health insurance coverage and reimbursement. Moreover, these regulations vary substantially between states.
Certifications for midwives are bound by state laws, including their allowed scope of practice, whether they can practice independently or need supervision, and the setting limitations where they are authorized to practice.
Licensing of facilities such as hospitals and freestanding birth centers is also bound by state laws. Birth centers are unregulated in the following states: Idaho, Louisiana, Maine, Michigan, New Mexico, North Carolina, Virginia, and Wisconsin, while they are not permitted to operate in North Dakota. Moreover, birth centers in some states have difficulties in forming agreements with transfer hospitals due to restrictive policies.
Financing Schemes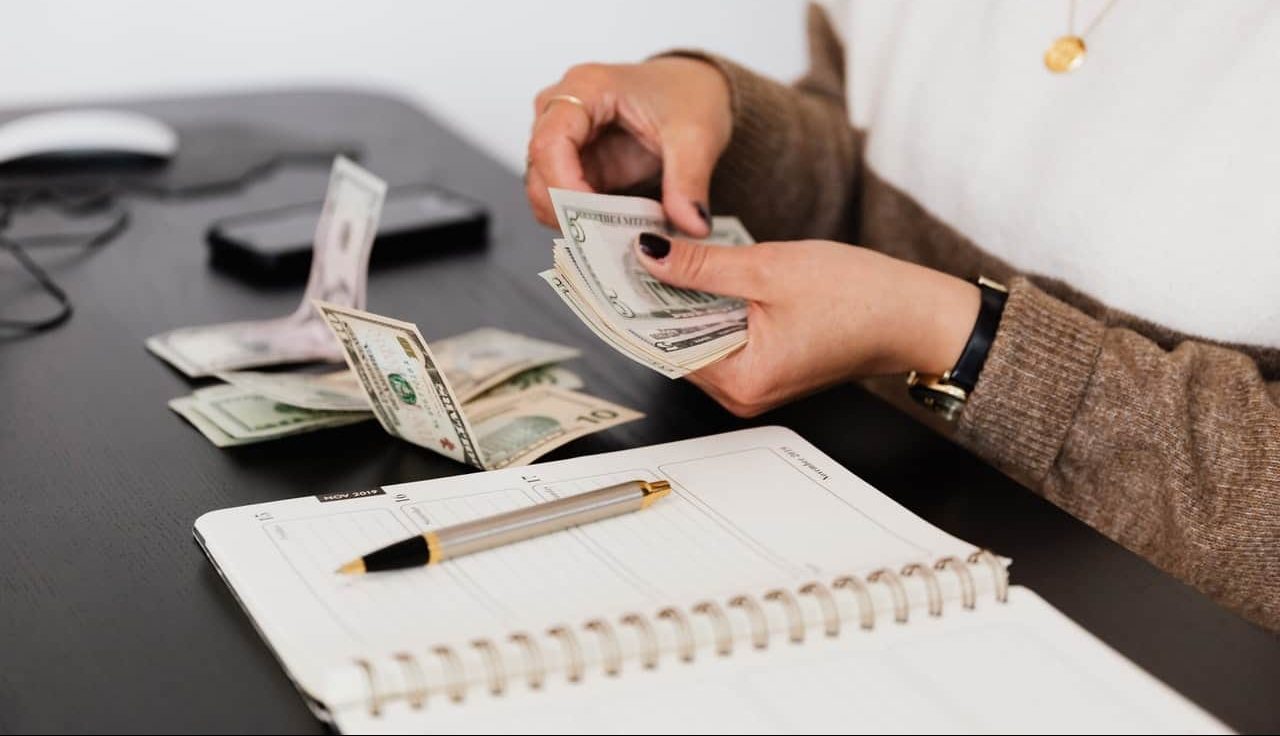 Women can pay for their maternity care through several schemes. Payment can be through individually-purchased or employer-sponsored private insurance, Medicaid, Medicare, or self-payment. These payers impose different policies on the range of services, birth settings, and care providers that are eligible for coverage.
In general, expectant women consider their options for maternity care based on these financing schemes and anticipated out-of-pocket costs.
Private Insurance
The Affordable Care Act (ACA) requires all health insurance plans to cover pregnancy, maternity, and newborn care since these are recognized as essential health benefits.
Although the state sets rules for the inclusion of minimum health benefits, insurance companies may still impose certain requirements for coverage. For example, some basic maternity care services provided by a midwife or birth center may not be considered routine pregnancy care by insurance companies, thus, will be charged separately and subject to co-payments and deductibles.
Most major private insurance companies cover pregnancy care and delivery at birth centers, while only a few cover home births. However, if the midwife or the birth center is considered out of network by the insurance provider, applying for reimbursement can be difficult.
Medicaid
Medicaid is a jointly funded program by the state and the federal government. It aims to provide health coverage to low-income adults, children, pregnant women, the elderly, and people with disabilities. Federal and state laws set eligibility rules for Medicaid, require essential minimum health benefits to be covered, and determine the facilities or providers that can avail reimbursement under the program.
Coverage of certain care providers in Medicaid programs may vary substantially across states. Services of CNMs and CMs can be reimbursed in all states but limited mostly in a hospital setting and their authorized scope of practices.
In states that provide licenses or authorize freestanding birth centers and midwives to operate out of a hospital setting, the ACA requires state Medicaid programs to cover their cost of services. However, they must comply with state requirements prior to being given coverage, such as accreditation and having liability or malpractice insurance.
Medicare
Medicare's significant effect on access to midwifery care lies in its policy structure and coverage rules, which are adopted by most private insurance companies and state Medicaid programs.
CPMs are not duly recognized care providers by Medicare at the federal level. Consequently, Medicaid plans and private health plans do not cover CPM services. In addition, federal law requires Medicare equitable reimbursement for the same services provided by CNMs and that of physicians.
Self-Payment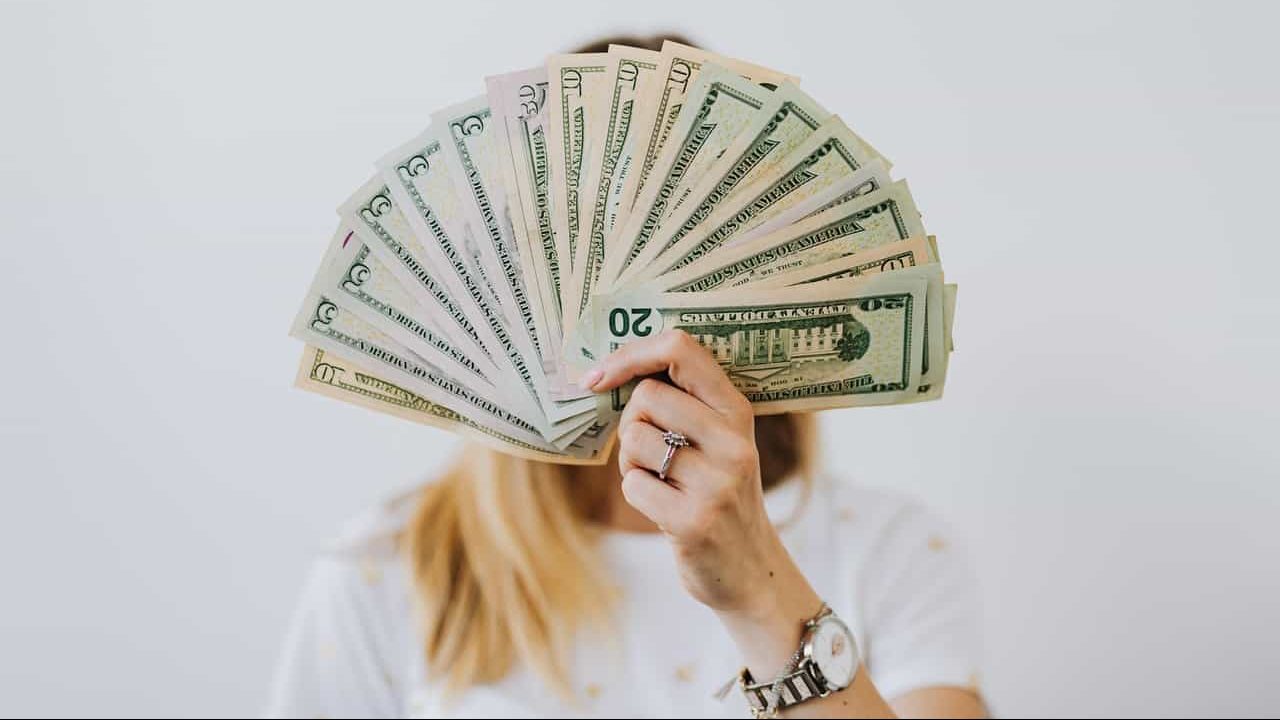 If the expectant mother does not have health insurance or a Medicaid plan, she will have to shoulder all of the pregnancy care and childbirth costs.
In case your income is below the federal poverty level to qualify for a health plan, it is recommended that you still apply for a Medicaid or a Marketplace plan. There may be coverage options available in your state that are specially catered to pregnant women, those who have children or are disabled.
Midwives or midwife-led centers can also provide help for low-income families. Discuss with them your financial concerns and ask for other payment options. They may offer their services on a sliding-scale and/or a payment plan based on your income and family size.
Final Thoughts
The benefits of availing midwifery care for low-risk pregnancies include being able to give birth naturally without medical interventions and receiving personalized overall care during pregnancy and childbirth. However, access to this kind of care depends on the availability of providers, state regulations, and their financial capabilities.
In order for expectant women to properly consider their maternity care options, it is recommended for them to consult with insurance companies, Medicaid, and Medicare for all the health benefits details and coverage. Also, determine whether the preferred care providers and birth settings are eligible for reimbursement.
In this way, they can anticipate deductibles or out-of-pocket expenses throughout their pregnancy and childbirth, and be able to prepare for them.