One of the biggest crazes for new or soon-to-be parents is the DockATot for babies. This baby nest provides a soothing and comfortable docking station for newborns and infants. However, many parents are still hesitant to buy the DockATot because of the exorbitant price.
Why DockATot is so expensive? The main contributors to the high cost are the product's excellent emulation of the womb, hypoallergenic materials, portability, and safety standard. DockATots are also multifunctional and have an exquisite design, making them consistently sell out.
It's easy to wonder why DOCKATot is so expensive, but they come with a ton of perks that make them well worth the investment. Some parents who bought these products call them game-changers in their household, but it's always better to check if the item in question suits your current needs before deciding on making the purchase.
Is DockATot Worth the Money?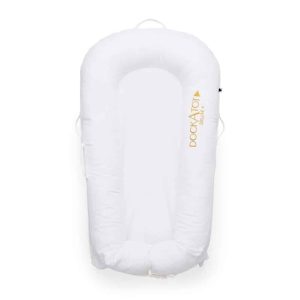 Don't feel weird if you balk at the price – a lot of people wonder why DOCKATot is so expensive too. You're paying a premium for this item, so we'll go over the factors that make this product a revolutionary investment for parents around the world.
1. It's Comforting as a Mother's Womb
One unique feature of the DockATot is its emulation of a mother's womb. Lisa Furuland, its founder, aims to provide a blanket, cot, and baby lounger alternative. The DockATot is snug, safe, and comforting, making it a perfect place for parents to supervise their little angels.
2. It consists of Hypoallergenic Materials
One of the many reasons why dockatot is so expensive is because it's made up of hypoallergenic, breathable materials. Babies are susceptible to infections and overheating – the latter is, in fact, one of the most common causes of Sudden Infant Death Syndrome (SIDS).
It's worth emphasizing that parents must consider buying products that ensure optimal sleeping temperatures for babies. DockATots are expensive because they cover that base for you, along with offering a ton of other perks that make caretaking way easier!
3. It's Multifunctional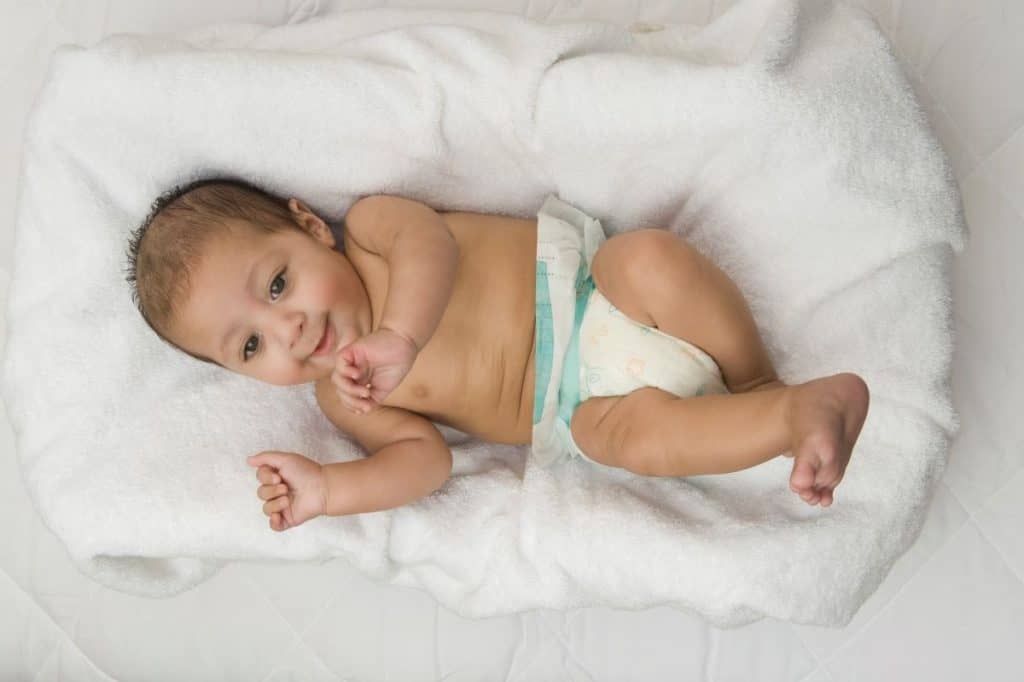 While you work or do chores, you can place your baby on the DockATot (as long as still under strict supervision). DockATots can also facilitate tummy time, which is essential for helping infants develop their neck strength and motor skills.
The DockATot is a portable play mat or a mini play gym where the babies can play with a toy arch. It's also perfect for stopping babies from wriggling when you change their diapers or get them dressed.
Ultimately, the DockATot is a reliable baby pod you can use, especially if you're a new parent. It's excellent for lounging at home, snuggling with siblings, getting ready, bonding, going on trips, and more.
4. It Passes the Safety Standard
One of the reasons why DockATot is so expensive is because they've invested a premium to ensure their product easily passes the safety standard for public use.
Firstly, DockATot has an OEKO-TEX Standard 100 certification.
This certification guarantees that the product doesn't contain harmful substances, such as flame retardants, carcinogenic dyes, pesticides, and heavy metals (e.g., cadmium, lead, mercury, etc.). DockATot is also PVC, BPA, and BPS free.
The substances mentioned above can irritate different body parts and cause damage to the nervous system and immune system. Some of these organic compounds can also pollute the air at home, risking the baby's health.
5. It Has an Exquisite Design
DockATot boasts of its practical Swedish design and exquisite European craftsmanship. The designers of this product are also parents who wish to provide a practical solution to parents' daily woes without compromising style for quality and vice versa.
6. It's Portable and Machine-Washable
Another key feature that parents like about the DockATot is its portability. Because it's lightweight, you can move it from one place to another without hassle. It's also easy to carry whenever you need to go for a quick errand.
The inner tube rarely needs washing. Meanwhile, the outer cover and innermost sleeve of DockATots are machine-washable and easy to dry. The pad can be troublesome to clean because it must be hand-washed in cold water.
7. It's for Ages 0-36 months
The DockATot comes in two variations. The Deluxe+ DockATot (priced around $270) is for babies ages 0-8 months old who need a snug spot to lounge, play, and facilitate tummy time. It subdues babies' startle reflexes, giving them a soothing feel.
Meanwhile, the DockATot Grand Dock, which costs approximately $470, is perfect for toddlers. It's a great help when shifting to a big-kid bed. The transition can emotionally upset a child, but using this baby lounger can ease the process and provide them a sense of security.
Important Points to Consider
Know When It's Unsafe to Use a DockATot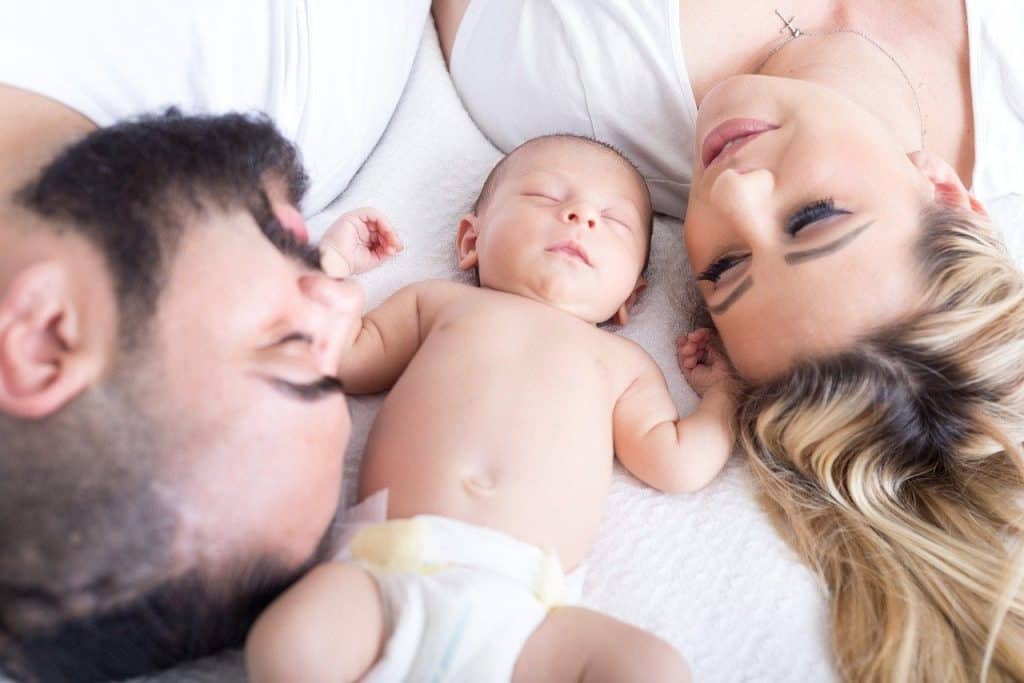 DockATots are generally safe for tummy time, playtime, diaper changes, clothing changes, and supervised napping. However, it's unsafe for unsupervised naps, sleeping, and co-sleeping. You also mustn't put it in cribs and bassinets or use it as a sleep positioner.
The primary danger of using a DockATot lies when the parent or guardian lets the baby nap without monitoring them. You must always be awake and within arm's reach of the baby. Otherwise, you're putting them at risk of possible suffocation when they roll onto their sides.
Similarly, co-sleeping or bed-sharing with your child using a DockATot makes them vulnerable to the high risks of entrapment, suffocation and choking. If you want to share your sleeping area with your baby, use a proper co-sleeper like a bassinet instead of a baby nest like DockATot.
Search for Alternatives
If You're on a Budget
As mentioned earlier, the downside of DockATot is its exorbitant price. Below is a list of similar products you can acquire at a reasonable price.
Snuggle Me Organic Lounger
The Snuggle Me Organic Lounger uses organic materials perfect for sensitive skin. The material used is also softer and more breathable than DockATots. Also, unlike with DockATots, you can wash the entire baby nest with a washing machine.
True to its name, the Boppy Newborn Lounger is only suitable for babies up to four months. However, it's commendable for its unique shape that helps the newborn maintain an inclined position. This baby pod is approximately five times cheaper than the DockATot.
If You Want to Co-Sleep with Your Child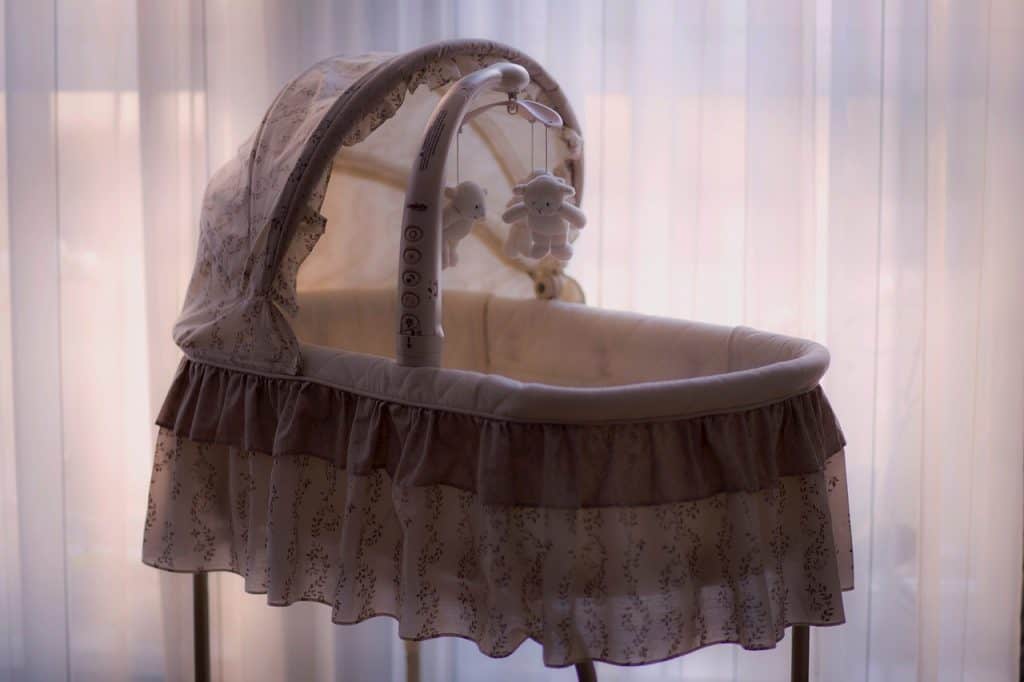 The safest way for babies to sleep is by laying them flat on their backs on a firm and even surface in their sleeping area. There should be no pillows and blankets that can suffocate and strangle them.
However, if you wish to co-sleep with your child, there are safer alternatives to the DockATot. One of them is the Halo BassiNest Swivel Sleeper. This baby bassinet requires little space and has a 360 deg swivel and four-point-based stand.
The Beside Me Dreamer Bassinet is also an ideal co-sleeping partner for parents and children. You can attach it to your bed, roll up its bedside walls for convenience, and adjust its height to your preference. The waterproof sheet, fiber-filled mattress, and side pocket storage are a plus.
Final Thoughts
Buying baby gear such as baby pods can be overwhelming, especially for new and expecting parents, because numerous choices are available in the market. In addition, there's an influx of conflicting advice from many parents worldwide.
"But why is dockatot so expensive?" It fills a lot of those overwhelming niches, being the closest thing to a catch-all product for your baby's many needs.
Purchasing a DockATot is no different, given that many deem it unsafe for babies despite being a bestseller. Ultimately, what matters is your opinion and your child's needs. Remember that it's crucial to know when to use a baby lounge and why you need it before obtaining one.