Becoming a grandmother for the first time is an exciting milestone in any mother's life. It's a time of joy, anticipation, and reflection on the precious bond shared between a mother and her daughter. More importantly, it's a time that calls for a celebration!
Thus, as the mother of the expectant mommy, you may be wondering how to celebrate your daughter's first pregnancy. Fortunately, there are plenty of lovely options; from thoughtful activities like creating a pregnancy journal to memorable celebrations like throwing a baby shower.
All these ways to celebrate your daughter's first pregnancy are meant to show your love and care for your expectant daughter, as well as your hopes and wishes for her first child (or children!). With that said, here are fifteen creative and heartwarming ideas to celebrate your daughter's first pregnancy.
How to Celebrate Your Daughter's First Pregnancy: 15 Wonderful Ways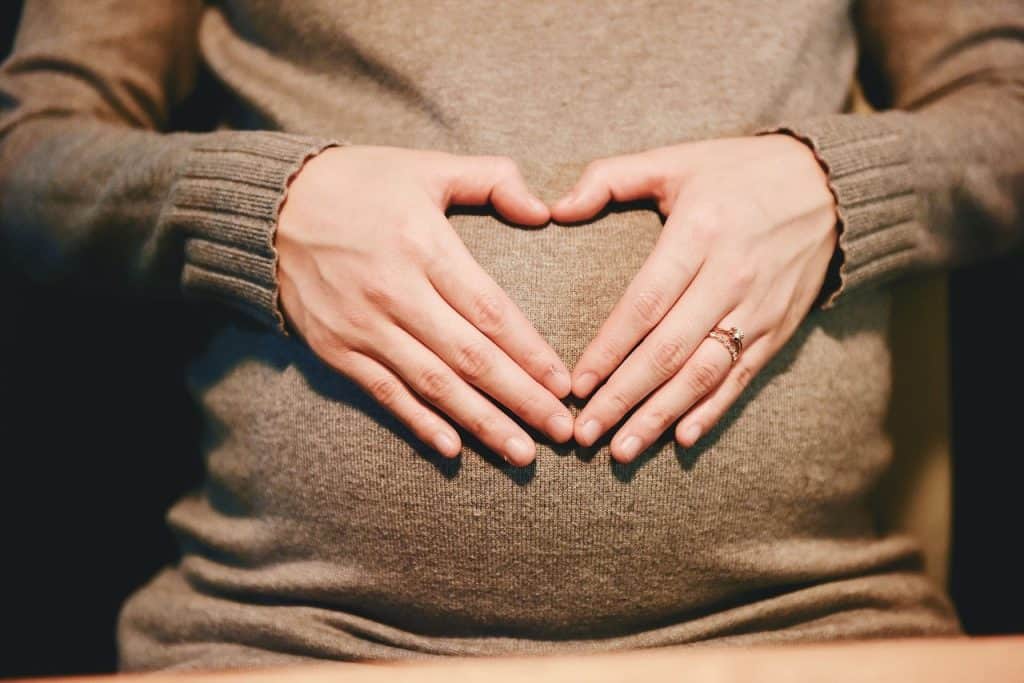 Make a Pregnancy Care Package
Create a care package for your daughter with items like prenatal vitamins, cozy socks, and her favorite snacks. This can also be a convenient and thoughtful addition to other ways to celebrate your daughter's first pregnancy!
Create a Baby Memory Box
Fill a wooden or decorative box with items such as a special blanket, the baby's first outfit, ultrasound photos, and a heartfelt letter from you.
A baby memory box is a considerate and sentimental way to celebrate your daughter's first pregnancy, as it's a gift she will surely cherish for years to come.
Plan a Mother-Daughter Photoshoot
One special way to celebrate your daughter's first pregnancy is to capture the special bond between you and your daughter with a mother-daughter photoshoot.
Hire a professional photographer or set up a DIY photoshoot with a scenic backdrop and matching outfits. Think about a meaningful theme or an adorable pose!
Way down the line, your daughter will treasure these precious photos and be reminded of the love and care you showed for her first pregnancy.
Host a Baby Shower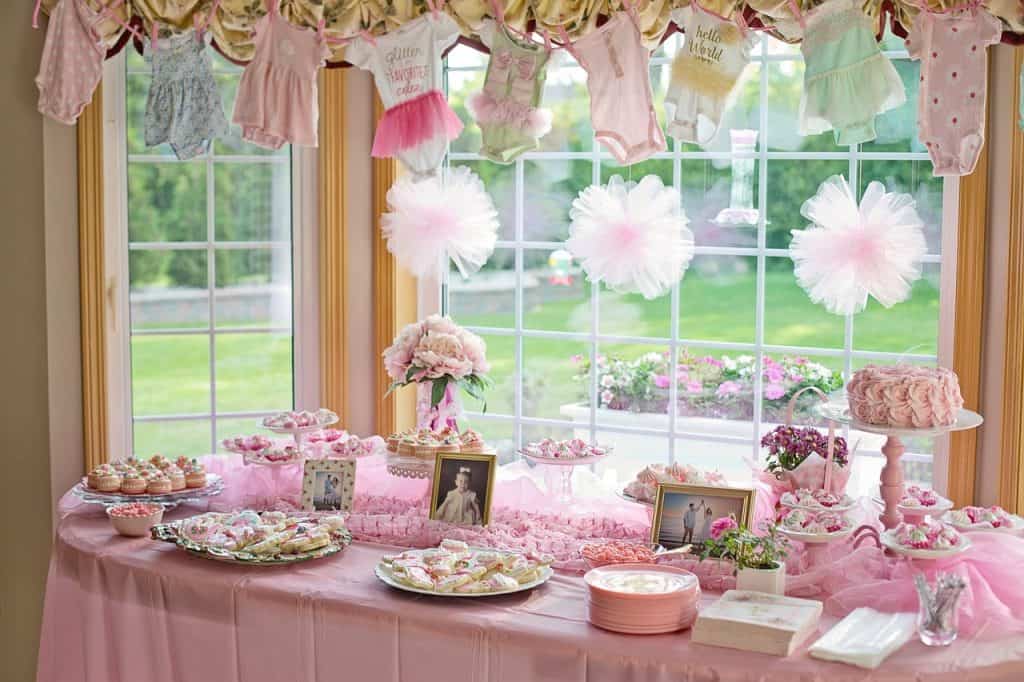 At a baby shower, your family and friends show their love for your daughter and lavish her with gifts. While baby showers are mainly for the new baby's arrival, this lovely get-together nonetheless makes for a charming opportunity to celebrate your daughter's first pregnancy in retrospect.
Work with your daughter to plan a baby shower that reflects her personality and style. From the theme and location to the food and attire, match all the details to your daughter's preferences!
Bake a Special Dessert
Cherish your daughter's first pregnancy with a special dessert that holds significance for your family!
Whether it's your grandmother's recipe for homemade apple pie or your daughter's favorite childhood treat, a sweet and sentimental dessert will make this occasion extra meaningful.
Create a Pregnancy Journal
A pregnancy journal is a wonderful way for your daughter to document her pregnancy journey. Give her a beautiful journal and encourage her to record her thoughts, feelings, and milestones throughout her pregnancy.
Not only is this a tear-jerking way to celebrate your daughter's pregnancy, but she will also treasure this journal and pass it down to her child in the future.
Take a Babymoon Together
A babymoon is a vacation that expecting parents take before their baby is born. It's a chance to relax, recharge, and spend quality time together before the demands of parenthood kick in.
If you're thinking about how to celebrate your daughter's pregnancy, then this is an excellent choice. Plan a weekend getaway with your daughter and create memories that will last a lifetime!
Give a Personalized Gift
A personalized gift is a thoughtful way to celebrate your daughter's pregnancy. Whether it's a custom-made piece of jewelry or a personalized onesie for the baby, a gift that reflects your daughter's personality and style will be a cherished keepsake.
Write a Letter to Your Grandchild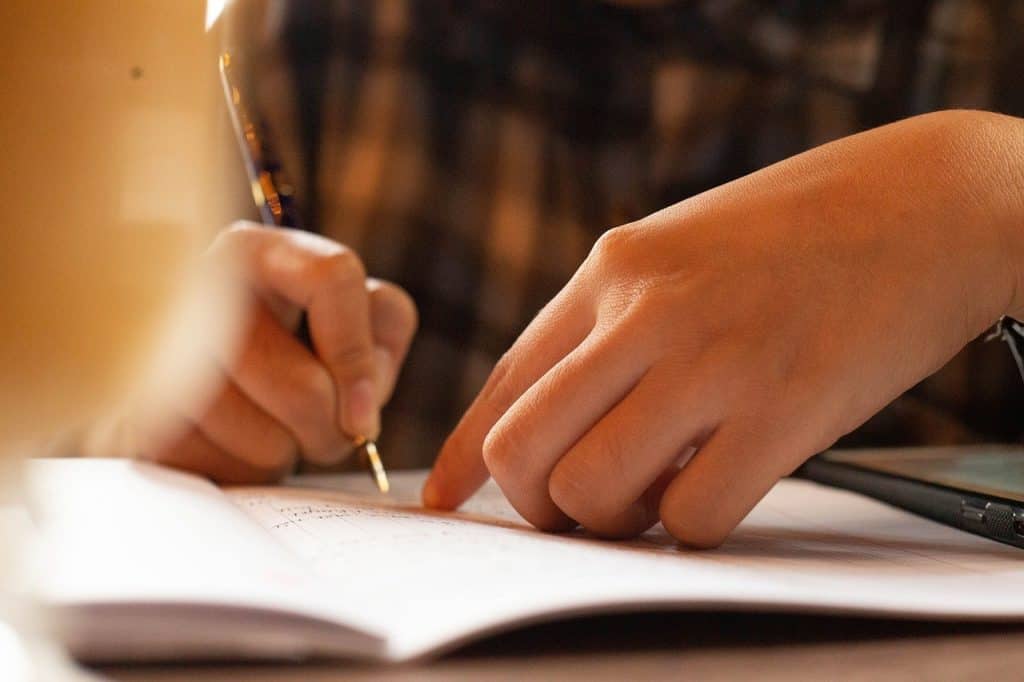 Writing a letter to your grandchild is a beautiful way to welcome them into the world and express your love and hopes for their future. Share your wisdom, memories, and advice in a heartfelt letter that your grandchild will treasure!
Create a Family Tree
Creating a family tree is a meaningful way to honor your family's history and heritage and celebrate your daughter's first pregnancy.
Work with your daughter to create a family tree that includes photos, names, and stories of each family member. It's a beautiful tribute to the generations that came before and a reminder of the love and support that surrounds the new baby.
Create a Pregnancy Scrapbook
Help your daughter capture all the special moments of her pregnancy in a scrapbook, where you can include ultrasound photos, belly shots, and special memories from her journey.
Write Your Daughter a Heartfelt Message
Whether it's a handwritten letter or a heartfelt email, take the time to express your feelings and emotions to your daughter. Tell her how proud you are of her and how much you love her. This message can also be a fantastic and heartwarming addition to any occasion that celebrates your daughter's first pregnancy.
Share your hopes and dreams for her and her growing family, and offer words of wisdom and encouragement. Your daughter will hold this message close to her heart for years to come, and it will serve as a reminder of your unwavering love and support.
Take a Prenatal Yoga Class
Take a prenatal yoga class with your daughter to help her stay active and relaxed during her pregnancy. With this very focused and relaxed way to celebrate your daughter's first pregnancy, a prenatal yoga class can be the stress relief your daughter needs.
Host a Celebratory Dinner
Gather the family for a special dinner to celebrate the new addition to the family. Make it a potluck where everyone brings their favorite dish!
Plan a Surprise Gender Reveal Party
Finding out the gender of your daughter's baby is a momentous occasion that deserves to be celebrated with family and friends.
Plan a surprise gender reveal party for your daughter and her partner to make the occasion extra special. Decorate the party with pink and blue decorations and ask guests to wear their guesses on their shirts.
When it's time to reveal the gender, pop a balloon filled with confetti or cut it into a cake with colored frosting to reveal if it's a boy or girl!
Final Thoughts
In conclusion, celebrating your daughter's first pregnancy is a special occasion that deserves to be marked with love, creativity, and meaning. These fifteen ideas are just a few ways to make your daughter's pregnancy a memorable and heartwarming experience.
Whether you choose to throw a surprise gender reveal party, plan a mother-daughter photoshoot, or create a family tree, remember that the most important thing is to show your daughter that you are there for her every step of the way.