Do you know what mothers really need? They do not necessarily need expensive gifts or fancy jewelry. What they most certainly want is to hear encouraging words that will cheer them up, especially when they are going through something difficult, or even just after a long day.
There are countless of encouraging words for motherhood, tired mothers, religious moms, stay-at-home moms, and single moms. These are quotes that come from different people and cultures that speak highly of motherhood and those who take on that mantle.
This article lists 150 encouraging quotes for different kinds of mothers.
Encouraging Words for Motherhood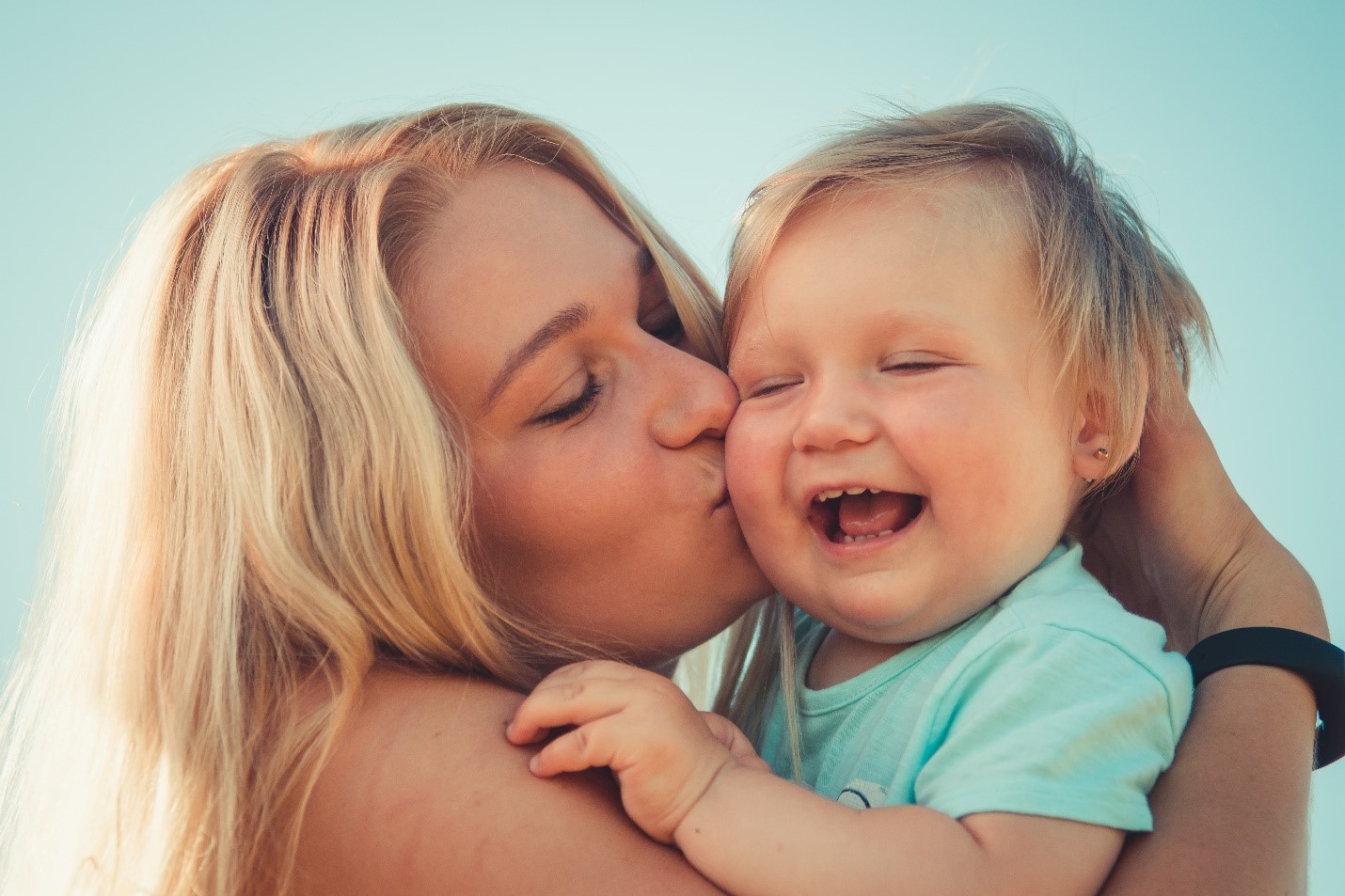 Motherhood is a trial that none other can compare. Fortunately, there are powerful words that have been said throughout history that can help lighten the load. Here are some encouraging words for motherhood:
"A mother is not a person to lean on, but a person to make leaning unnecessary." – Dorothy Canfield Fisher
"Mothers are women who are brave enough to take on the hardest challenge of all – raising a new person into the world." – Lori Herbert
"Motherhood is not for the faint-hearted. Frogs, skinned knees, and the insults of teenage girls are not meant for the wimpy." – Danielle Steel
"Life does not come with an instruction manual. However, life does come with something better – a mother." – Lori Herbert
"She never quite leaves her children at home, even when she doesn't take them along." – Margaret Culkin Banning
"Nothing in the world can ever bear the burdens that a mother has to shoulder when it comes to worrying about her children." – Lori Herbert
"Making a decision to have a child—it's momentous. It is to decide forever to have your heart go walking around outside your body." – Elizabeth Stone
"Every birthday you experience, also consider that it is the day the most important woman in your life became a mother." – Lori Herbert
"We are born of love; love is our mother." – Rumi
"A woman learns more about herself when she becomes a mother. She learns that she can do so much more than she previously thought she ever could." – Lori Herbert
"When you look at your mother, you are looking at the purest love you will ever know." – Mitch Albom
"Being a mother is everything. From everything they do, and everything they let you do on your own." – Lori Herbert
"Being a mom has made me so tired. And so happy." – Tina Fey
"A mom is someone who can get mad at you for everything you do wrong, and still pick up your laundry from the floor and prepare your breakfast the next morning." – Lori Herbert
"Motherhood is a choice you make every day, to put someone else's happiness and well-being ahead of your own, to teach the hard lessons, to do the right thing even when you're not sure what the right thing is…and to forgive yourself, over and over again, for doing everything wrong." – Donna Ball
"There is nothing fiercer in the world than a mother." – Lori Herbert
"The influence of a mother in the lives of her children is beyond calculation." – James E. Faust
"Mothers know no bounds nor limitations when it comes to loving their children. This is the purest love that can ever exist in the world." – Lori Herbert
"No language can express the power and beauty and heroism of a mother's love." – Edwin Chapin
"Motherhood is a constant battle. Everything they do shapes their children in one way or another." – Lori Herbert
"There's no way to be a perfect mother and a million ways to be a good one." – Jill Churchill
"No one ever said being a mom is easy. But no one can ever say it's not the best job." – Lori Herbert
"A mother's love for her child is like nothing else in the world. It knows no law, no pity, it dates all things and crushes down remorselessly all that stands in its path." – Agatha Christie
"The moment you know you are pregnant, you become filled with so much love for a person who isn't even born yet." – Lori Herbert
"A mother understands what a child does not say." – Jewish Proverb
"Motherhood changes everything – always for the better." – Lori Herbert
"Mother's love is peace. It need not be acquired, it need not be deserved." – Erich Fromm
"Motherhood is tough. If you just want a wonderful little creature to love, you can get a puppy." – Barbara Walters
"Nothing in life can make you as proud as being a mother." – Lori Herbert
"Motherhood has a very humanizing effect. Everything gets reduced to essentials." – Meryl Streep
"After the birth of their child, the next best day for a mom is the day they find out they've raised their children to be good people." – Lori Herbert
"The natural state of motherhood is unselfishness. When you become a mother, you are no longer the center of your own universe. You relinquish that position to your children." – Jessica Lange
"I would be the luckiest person in the world if I grow up to be exactly like my mother." – Lori Herbert
"Motherhood has relaxed me in many ways. You learn to deal with crisis. I've become a juggler, I suppose. It's all a big circus, and nobody who knows me believes I can manage, but sometimes I do." – Jane Seymour
"Being a mother is not about what you lose, but about everything you gain from having a child." – Lori Herbert
"Motherhood is wonderful, but it's also hard work. It's the logistics more than anything. You discover you have reserves of energy you didn't know you had." – Deborah Mailman
"When you become a mother, you become the first person your children will ever think of when they get sick." – Lori Herbert
"Biology is the least of what makes someone a mother." – Oprah Winfrey
"Get ready to be proud of everything your child will ever do and achieve in their life." – Lori Herbert
"Mother is a verb. It's something you do. Not just who you are." – Cheryl Lacey Donovan
"A mother will always be there for her child, no matter what." – Lori Herbert
"In giving birth to our babies, we may find that we give birth to new possibilities within ourselves." – Myla and Jon Kabat-Zinn
"Your mother is the first friend you ever make, and a friend that will always be there for you." – Lori Herbert
"A mother's happiness is like a beacon, lighting up the future but reflected also on the past in the guise of fond memories." – Honoré de Balzac
"It doesn't matter how dirty the floors, or the dishes are, as long as the kids are happy." – Lori Herbert
"There is such a special sweetness in being able to participate in creation." – Pamela S. Nadav
"A strong individual can overcome any obstacle. A mother can overcome them twice." – Lori Herbert
"A mother's arms are made of tenderness and children sleep soundly in them." – Victor Hugo
"Biology teaches us that a mother is the one that gave birth to you. However, biology is also the least of what it takes to make someone into a mother." – Lori Herbert
"Motherhood is not for the faint-hearted. Frogs, skinned knees, and the insults of teenage girls are not meant for the wimpy." – Danielle Steel
"Mothers never actually sleep – they just worry with their eyes closed." – Lori Herbert
"A man loves his sweetheart the most, his wife the best, but his mother the longest." – Irish proverb
"A house doesn't make a home – a mother does." – Lori Herbert
"Mothers and their children are in a category all their own. There's no bond so strong in the entire world. No love so instantaneous and forgiving." – Gail Tsukiyama
"Being a mother means you get to love another human being more than you've ever loved yourself." – Lori Herbert
"Kids don't stay with you if you do it right. It's the one job where, the better you are, the more surely you won't be needed in the long run." – Barbara Kingsolver
"When you become a mother, you realize you have strengths and weaknesses that you never even realized." – Lori Herbert
"Grown don't mean nothing to a mother. A child is a child. They get bigger, older, but grown. In my heart, it don't mean a thing." – Toni Morrison
"A mother teaches love by embodying it." – Lori Herbert
"A mother is she who can take the place of all the others but whose place no one else can take." – Cardinal Mermillod
Encouraging Words for Single Moms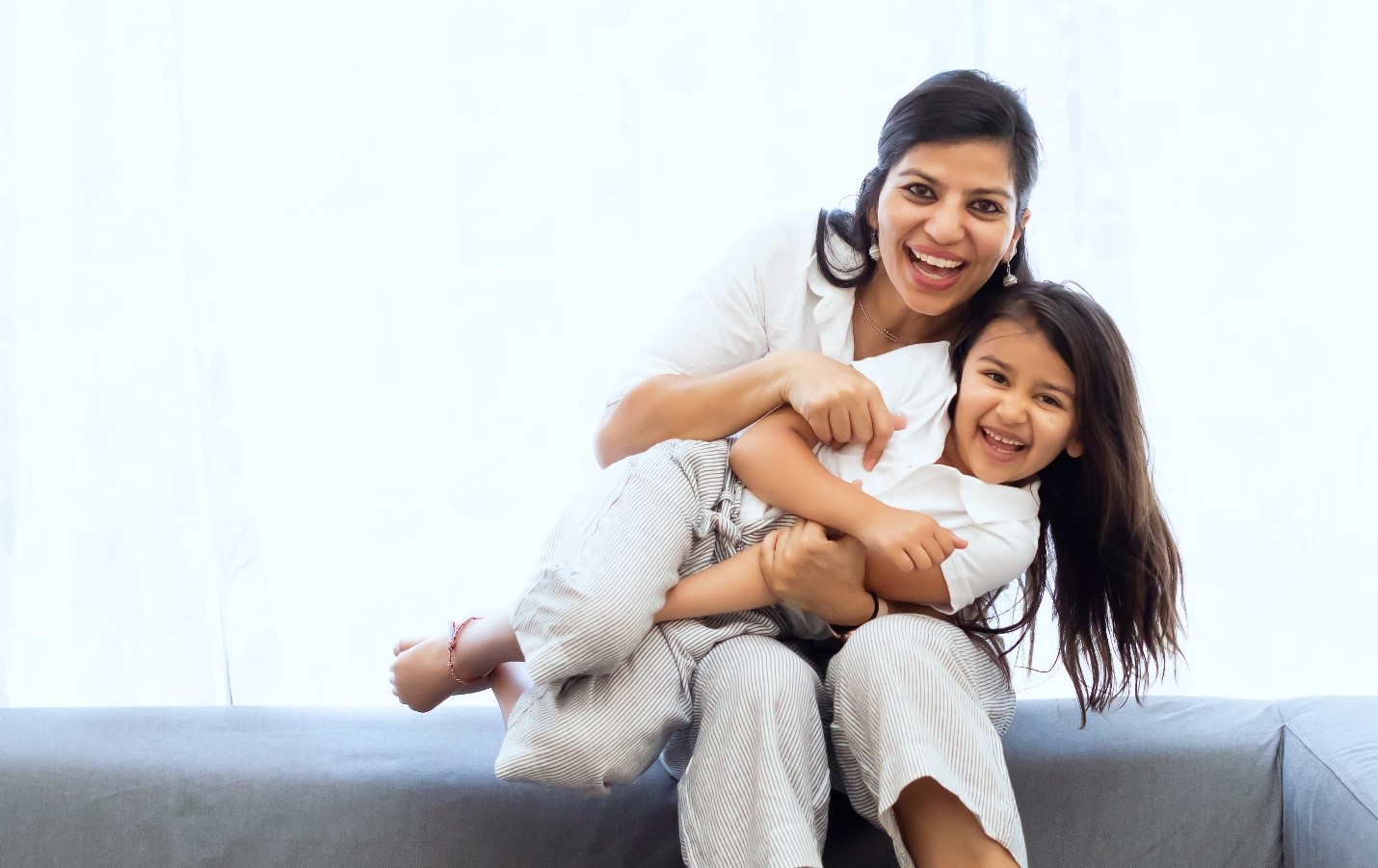 If you are a single mom, there is no shortage of challenges that will come your way. You already know this. However, the good news here for moms like yourself is that it does not necessarily have to be difficult. You can make it through. There is a light at the end of this tunnel, and you will get to experience that exciting moment when everything gets better for you and your children.
Here are some encouraging words for single moms:
"As a single mum you'll discover inner strengths and capabilities you never knew you had." – Emma-Louise Smith
"Having a single mom is the ultimate form of love. While most people have two parents to love them, you have one that loves you twice as much." – Lori Herbert
"I value so many people who have to work full time, definitely single mothers. Their work is the hardest work. I applaud it so much." – Molly Sims
"Not only do single mothers have the largest hearts, they also have the strongest backbones to let them carry so much weight in their very arms." – Lori Herbert
"Being raised by a single mother, I learned to appreciate and value independent women." – Kenny Conley
"It is a single mother's top priority to never let their children feel like they are lacking one parent." – Lori Herbert
"When you are a mother, you are never really alone in your thought. A mother always has to think twice, once for herself and once for her child." – Sophia Loren
"Sometimes you may not know how to do it again tomorrow, but you will. You always do. And the day after that as well." – Lori Herbert
"I would say to any single parent currently feeling the weight of stereotype or stigmatization that I am prouder of my years as a single mother than of any other part of my life." – J.K. Rowling
10."A single mother is a person who has decided that they can take on the most difficult challenge in the world on their own." – Lori Herbert
"The strength of my mother is something I didn't pay attention to for so long. Here she was, this single mom, who was part of the Great Migration, who was part of a Jim Crow south, who said, 'I'm getting my kids out of here. I'm creating opportunities for these young people by any means necessary." – Jacqueline Woodson
"Who needs the power of flight or super strength when being a single mother is already the strongest superhero there is." – Lori Herbert
"As a single mom, I'm juggling a lot and working long hours. Yes, it costs them a little, but what my children get in return is a mother who is energized and content." – Edie Falco
"Not having a father around can be quite difficult. That sadness is greatly alleviated when a mother is there to love a child twice as much." – Lori Herbert
"Respect to all mums doing double duty because of men failing to do their part as dads." – John Mark Green
"A perk single moms have is that they celebrate both mother's and father's day all to themselves." – Lori Herbert
"She has to have four arms, four legs, four eyes, two hearts, and double the love. There is nothing single about a single mom." – Mandy Hale
"You don't plan to be a single mom, but you deal with your hand the best way you can." – Lori Herbert
"I am a single mom and I'm the breadwinner and I have to work, and I have to do these things and that's just the way it is. I don't think my son even knows any different." – Charisma Carpenter
"Now that I'm a mother, I can't imagine how my own mother did it on her very own." – Lori Herbert
"I can't tell you how much I respect all the single parents out there doing it solo" – Jennie Finch
"Being a single mother is an adventure for the courageous." – Lori Herbert
"I have a great career, and I have my daughter. So, what I don't have is not as important to me as what I do have." – Padma Lakshmi
"I'm not really single. I mean, I am, but I have a son. Being a single mother is different from being a single woman." – Kate Hudson
"You might not know how you're going to do it tomorrow, but that's what you thought yesterday too." – Lori Herbert
"A single mom tries when things are hard. She never gives up. She believes in her family, even when things are tough. She knows that above all things… a mother's love is more than enough." – Denice Williams
"Nothing can teach you about strength and independence more than being raised by a single mom." – Lori Herbert
"Remember that a single mom is just like any other mom and that our number one priority is till our kids. Any parent does whatever it takes for their kids and a single mother is no different." – Paula Miranda
"A single mom is a person who can do tasks that require four hands with only two." – Lori Herbert
"A single mom is never alone. She has her kids with her all the way." – Lori Herbert
Encouraging Words for Stay-at-Home Moms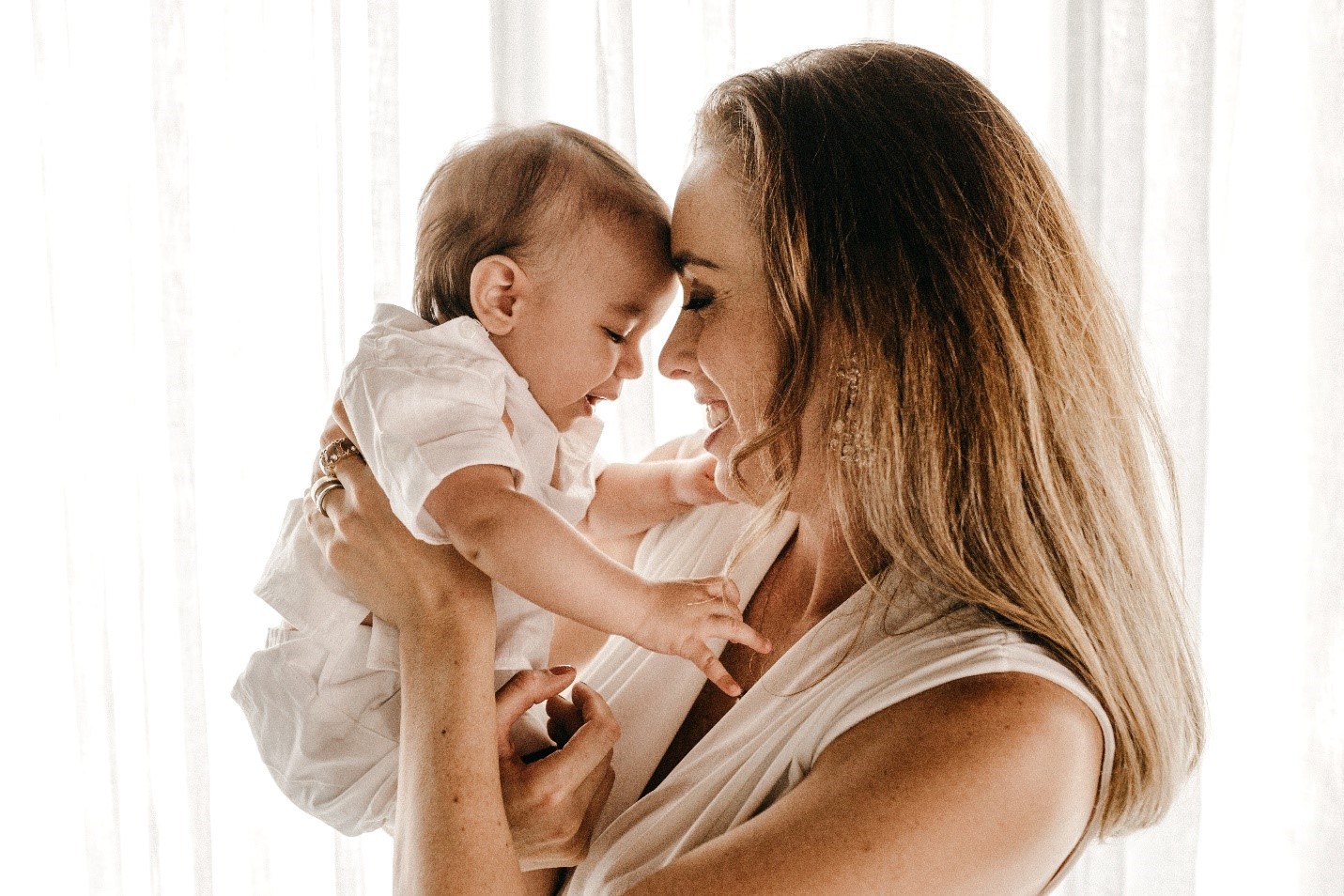 A stay-at-home mom is a mother who has decided to forgo her career in order to take care of the children and/or household. She, just like any other mother out there, wants to be supported by others. In this case, however, it can come from friends or family members that she feels close with.
Here are some encouraging words for stay-at-home mothers:
"A person who abandons a career in order to stay home and raise children is considered not to be living up to his potential- as if a job title and salary are the sole measure of human worth." – Bill Watterson
"Stay-at-home moms did not choose to stop working. It was never a decision when you were on the line." – Lori Herbert
"It's about getting the kids up and fed, getting one to school, getting the other down for a nap, going to the grocery store, picking one up from school, getting the other one down for another nap, cooking dinner." – Jennifer Garner
"A stay-at-home mom doesn't give up her own dreams. She simply has new dreams she puts ahead of her own." – Lori Herbert
"Motherhood – no matter if you're a working mom or stay-at-home mom – is really tough sometimes. It can really leave us each day with a sense of wondering if we're doing it right." – Lysa TerKeurst
"No one should ever say a stay-at-home mom doesn't have a job. They have one 24/7 job that only they are truly qualified for." – Lori Herbert
"The time spent on family is not a sacrifice. You are living a life with choices; when you make the right ones, you have a good life." – Laura Schlessinger
"When you become a mother, judgement and criticism becomes compassion and understanding." – Lori Herbert
"Children are not a distraction from more important work. They are the most important work." – C.S. Lewis
"While people think they'd want to spend all day at home, stay-at-home moms wish they could take a break from being inside their homes." – Lori Herbert
"Whether you are a stay-at-home mom, or on the red carpet, or in Afghanistan, the better you feel, the better you do your job." – Bobbi Brown
"The next person to say that being a stay-at-home mom is easy is going to get punched in the face." – Lori Herbert
"I think it's a tough road if you're a stay-at-home mom, a working mom, if you have a partner, if you don't. It's the best job in the world, and the toughest job in the world all at the same time." – Angela Kinsey
"Staying at home all day doesn't mean a stay-at-home mom isn't on their feet working the hardest they've ever had to." – Lori Herbert
"I'm so happy and thankful I made it a point be a stay-at-home mom." – Candace Cameron
"Choosing to be a stay-at-home mom is choosing to be there for your kids at every moment of need." – Lori Herbert
"I'm a real stay-at-home mom. I'm really hands-on. Everything else became secondary." – Drew Barrymore
"When you see a stay-at-home mom resting, don't disturb her – that's probably her only break the whole day." – Lori Herbert
"Being the free woman who is sexy and out there is a performance in a way, and being the stay-at-home mom and wife is a performance in itself. All of those performances are living and force you to make decisions about who you really are. Women have to put those performances ahead of things sometimes. Men aren't perceived in the same way." – Robert Greene
"For a stay-at-home mom, the home ceases to be a home – it becomes a battlefield." – Lori Herbert
Encouraging Words for Religious Moms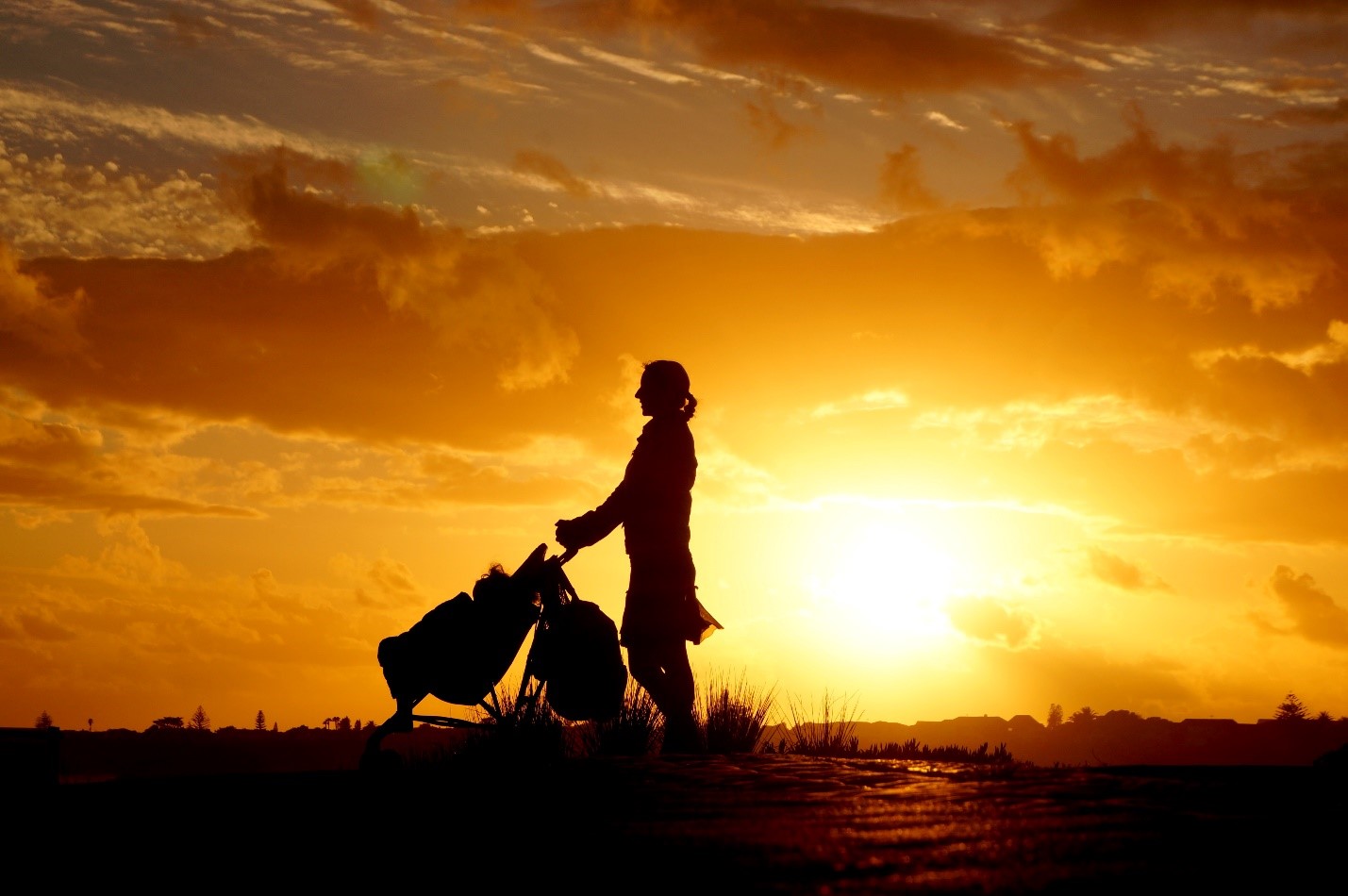 There are many moms out there who feel a strong connection with their religion and want to instill the same values in their children. These words of encouragement for religious mothers can help keep them going:
"God pardons like a mother, who kisses the offense into everlasting forgiveness." – Henry Ward Beecher
"There's nothing more a mother prays for than her children." – Lori Herbert
"The impression that a praying mother leaves upon her children is life-long. Perhaps when you are dead and gone your prayer will be answered." – Dwight L. Moody
"Angels are real and they gave birth to you." – Lori Herbert
"You are as much serving God in looking after your own children, and training them up in God's fear, and minding the house, and making your household a church for God, as you would if you have been called to lead an army to battle for the Lord of Hosts." – Charles Spurgeon
"There is nothing more sacred than the bond between mother and child." – Lori Herbert
"I don't believe there are devils enough in hell to pull a boy out of the arms of a godly mother." – Billy Sunday
"A child is a mother's prayer in flesh and blood. They are her hopes, dreams, and fears all rolled into one beautiful human being." – Lori Herbert
"Motherhood is priced of God, at price no man may dare, to lessen or misunderstand."- Helen Hunt Jackson
"Much is sacrificed when one becomes a mother. However, the rewards are overwhelmingly worth it all." – Lori Herbert
"When Eve was brought unto Adam, he became filled with the Holy Spirit, and gave her the most sanctified, the most glorious of appellations. He called her Eva, that is to say, the Mother of All. He did not style her wife, but simply mother, mother of all living creatures. In this consists the glory and the most precious ornament of woman." – Martin Luther
"Heaven doesn't have to be a paradise in the clouds with a giant shiny gate. Sometimes, it can be a home filled with a child's laughter." – Lori Herbert
"A mother's relationship with her child is one that will encompass a lifetime. How blessed is a child who has that anchor of strength and support." – Sally Clarkson
"Being a mother is the ultimate blessing." – Lori Herbert
"Your greatest contribution to the kingdom of God might not be something you do, but someone you raise." – Andy Stanley
"Of all the gifts God can give, a child is the most precious one of all." – Lori Herbert
"Motherhood is a million little moments that God weaves together with grace, redemption, laughter, tears, and most of all, love." – Lysa TerKeurst
"When the home becomes a church, life becomes a prayer." – Lori Herbert
"I remember my mother's prayers and they have followed me. They have clung to me my entire life." – Abraham Lincoln
"Leading a child on a path of religion is leading a child on a path to love." – Lori Herbert
Encouraging Words for Tired Moms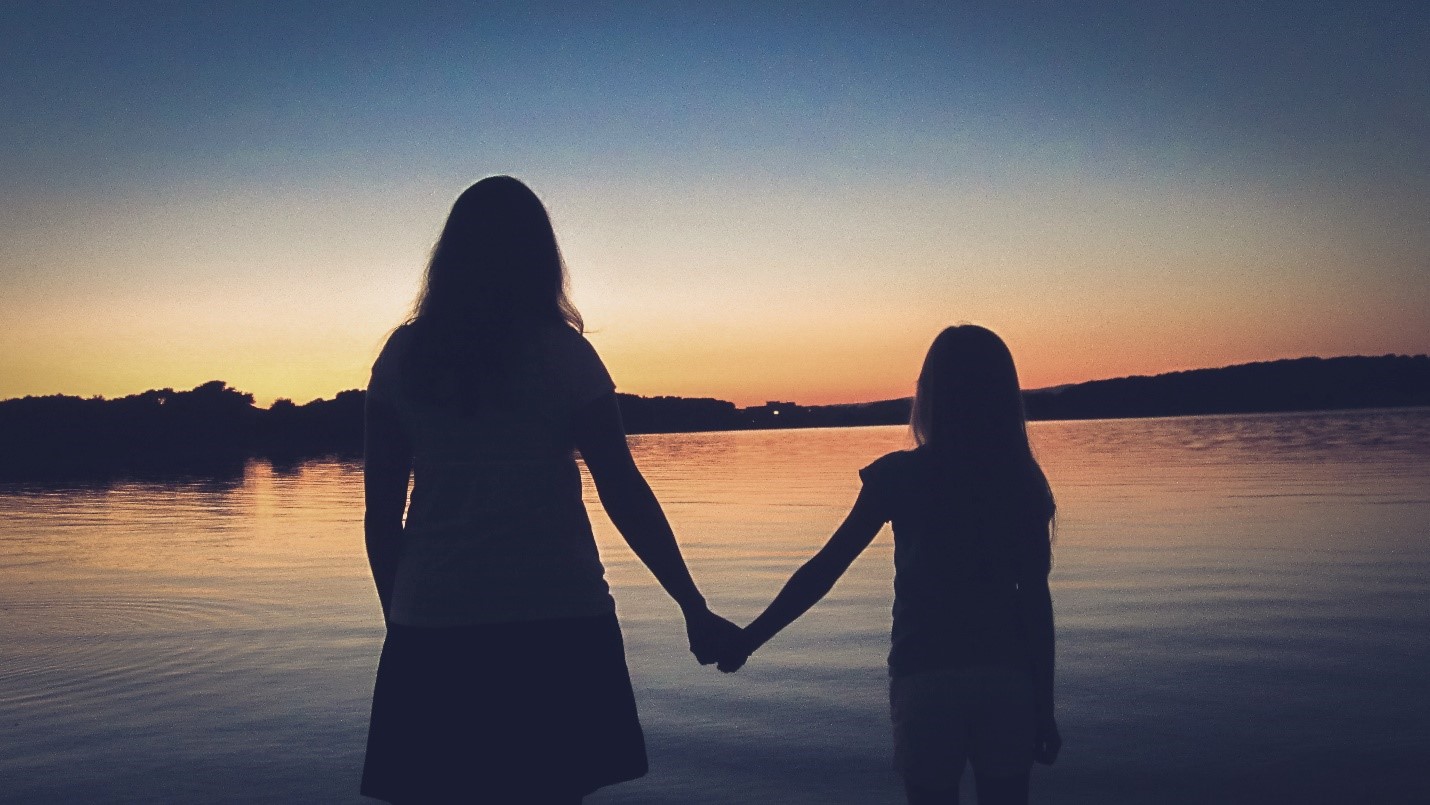 Too often, moms feel tired and worn out. Not only do they have to raise children, but they have to live their own lives at the same time. These words of encouragement for tired moms can help lift their spirits:
"Don't tell a mother she looks tired; she already knows that. Tell her she's doing a good job; she may not know that." – Stephanie Peltier
"Mothers often look at clocks and wonder why a day only has 24 hours. Clearly, they need more." – Lori Herbert
"A real mom: Emotional, yet the rock. Tired, but keeps going. Worried, but full of hope. Impatient, yet patient. Overwhelmed, but never quits. Amazing, even though doubted. Wonderful, even in the chaos. Life changer, every single day." – Rachel Marie Martin
"You know that it is incredibly tiring. You say that to yourself throughout each day. However, at the end of the day, you also know that it's the most rewarding thing in the world. Tomorrow, can do it again." – Lori Herbert
"24/7 – Once you sign on to be a mom, that's the only shift they offer." – Donna Ball
"Even on the hardest day, a child's smile can lift up any mother." – Lori Herbert
"Hey mama, I know you're tired. But I hope under that exhaustion you feel some pride too. Because no matter how the past 24 hours went, you can fall into bed tonight knowing you made someone's life a little better today – just by loving them like only you can." – Casey Huff
"Never say you're tired around a mother. They are far more tired than you can ever imagine." – Lori Herbert
"I'm tired. I'm also tired of being tired. I also realize that one day I will get all the sleep I need because my children won't live here anymore, and that makes me sad." – Bunmi Laditain
"When you're having an especially difficult day, take a look at your child and remember why you're doing all this in the first place." – Lori Herbert
"Families don't always realize that mother is exhausted, because mother is always exhausted. Exhausted is what looks normal." – Mary Blakely
"Science can explain the natural laws that govern the universe, but it can never explain where a mother gets all her energy from." – Lori Herbert
"To be a good parent, you need to take care of yourself so that you can have the physical and emotional energy to take care of your family." – Michelle Obama
"It may be extremely tiring now, but there is nothing sadder than knowing they will need you less and less in the long run." – Lori Herbert
"I think every working mom probably feels the same thing: You go through big chunks of time where you're just thinking, 'This is impossible—oh, this is impossible. And then you just keep going and keep going, and you sort of do the impossible." – Tina Fey
"No matter how tired you can get, don't ever doubt that you're the best mom you can be for your child." – Lori Herbert
"The days are long, but the years are short." – Gretchen Rubin
"Needing a break does not take away from how great and strong you are as a mother." – Lori Herbert
"To be a mother you must be strong. Even if you don't feel it, you have to pretend." – Sade Adu
"Life may be tough, but you are tougher." – Lori Herbert