Umbrella strollers are lightweight, budget-friendly, and compact strollers perfect for parents who are always on-the-go. They're called "umbrella" strollers because they can be folded up like an umbrella, and they're very easy to store and transport.
Generally, umbrella strollers are designed for babies aged six months and above who can sit upright without aid. As these strollers lack the same level of support as full-sized strollers, they are not recommended for newborns or infants who need additional neck and head support.
However, there are models on the market designed specifically for infants, so be sure to diligently read the manufacturer's guidelines and pick the stroller appropriate for your baby's age and size.
What Age Are Umbrella Strollers For?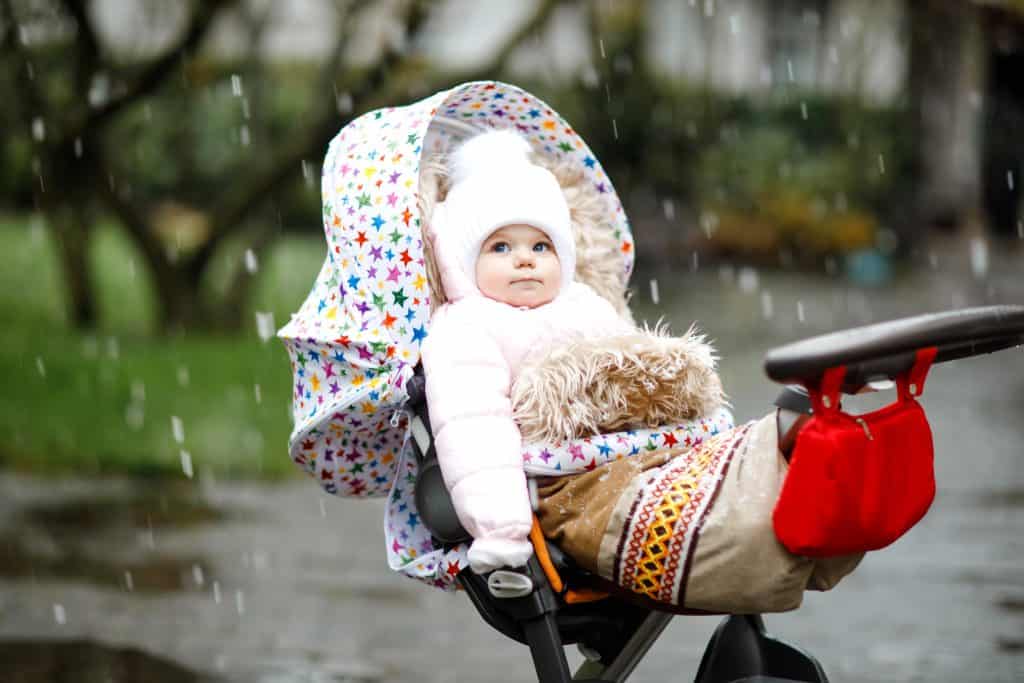 Despite being known for their convenience, umbrella strollers are not suitable for all age groups. Generally, umbrella strollers are ideal for toddlers who can sit upright on their own and weigh between 20-40 pounds. Usually, this applies to children aged between 6 months to 3 years old.
Why are umbrella strollers not recommended for newborns?
As mentioned earlier, umbrella strollers are not recommended for newborns or infants who can't sit up on their own. These strollers lack the necessary support for young babies, and the seating position is too upright. If you need a stroller for your newborn or infant, opt for a full-size stroller with a bassinet.
What About Preschoolers?
If your child is over 40 pounds or is too tall for an umbrella stroller, it's time to upgrade to a larger stroller. Umbrella strollers are not designed for older children and will not provide adequate support for them.
Features to look for in an umbrella stroller
When on the hunt for an umbrella stroller, keep an eye out for the following features:
Lightweight and easy to maneuver
Adjustable canopy to shield your child from the sun
Storage basket for carrying essentials
Reclining seat for naps on the go
Cup holder for you (and perhaps even a snack tray for your child!)
Tips for using an umbrella stroller safely
While umbrella strollers are generally safe, there are a few precautions you should bear in mind to avoid mishaps.
Always use the stroller's harness to secure your child
Check the stroller for any loose parts or damage before use
Refrain from hanging heavy bags or items on the stroller handles, as this could lead to a potential tip over
Always keep an eye on your child while they're in the stroller, especially when traversing rough terrain
Final Thoughts
With regard to the age range for umbrella strollers, the answer is not always straightforward. As a general rule, umbrella strollers are created for infants who can independently sit up and weigh less than 50 pounds.
Nevertheless, it is critical to keep in mind that every child is unique, and their physical attributes and developmental stages may vary considerably. Additionally, certain umbrella strollers might have specific age and weight limits, so it's advisable to carefully examine the manufacturer's recommendations before making a purchase.