Diapers are an essential part of raising babies. While you may be able to find various brands in the supermarket, you will quickly learn that two brands dominate the diaper market: Huggies and Pampers. Since your baby will be wearing diapers almost all the time, you will need to decide which one is better for your baby. Fortunately, there are factors that can help you settle the Huggies vs Pampers debate once and for all.
Huggies and Pampers have to be evaluated across several criteria such as fit, effectivity, comfort, sizing, product line, features, aesthetics, price, and availability. In most of these criteria, Huggies and Pampers are neck and neck. However, there are some criteria where one brand shines more than the other.
For example, more parents have come out and said they prefer the fit and leak prevention of Pampers. Meanwhile, other parents prefer that Huggies has more products in their product line and can be purchased at Costco.
Huggies vs Pampers Diapers Compared
Huggies

Pampers

Fit

Snug due to materials
Snug due to materials. Fewer complaints about leaking than Huggies

Effectivity

Effective
Effective. Fewer complaints about leaking than Huggies

Comfort

Slick plastic
Soft material

Sizing

Preemie, N, 1-7
0-6

Product Line

Special Delivery
Little Snugglers
Little Movers
Snug & Dry
Overnites
Plus

Baby-Dry
Cruisers
Cruisers 360

Features

Flexible leg cuffs
Double Grip Strips™
Contoured shapes
Stretchy waistbands
GentleAbsorb® Liner
Soft back pocketed-waistband
DryTouch® Liner
Leak Lock® System
Soft, breathable materials
Hypoallergenic materials
Umbilical cord cutouts
Wetness indicator

Dual Leak-Guard Barriers™
LockAway Channels™
Magic Channels
Magic Gel
Soft, stretchy sides
Stretchy tapes
3-way fit
Stay-put waist™
Stretchy waistbands
BreatheFree Liner™
Hypoallergenic materials
Skin-protecting lotion
Umbilical cord notch
Wetness indicator

Aesthetics

Disney characters
Simple designs

Price

Similar
Similar

Availability

Practically everywhere
Practically everywhere except Costco
This article will discuss the differences between Huggies and Pampers diapers to help you decide which is better for your baby.
9 Differences Between Huggies and Pampers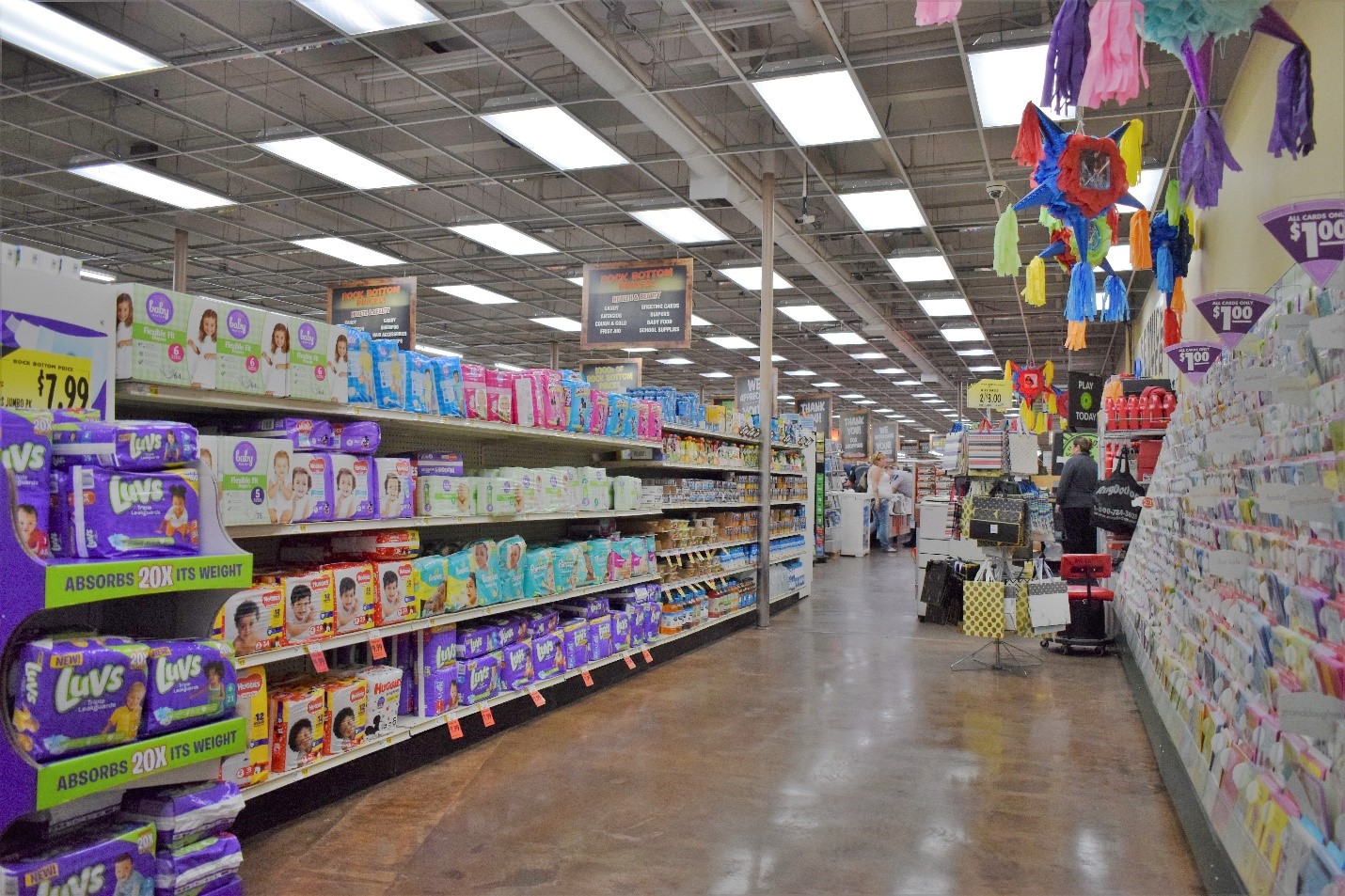 The two most dominant brands of diapers, Huggies and Pampers, can cause quite a debate among parents. While some don't have much of a preference, others swear one brand over the other. In order to finally decide which is definitively better, the two brands must be compared across several relevant criteria such as fit, comfort, features, sizes, price, product line, safety, quality, and such.
1. Fit
Diapers are designed so that babies don't make a mess. An important criterion to look into for the effectiveness of a pair of diapers is its fit. When diapers are designed to fit snug around a baby's bottom, then they will be able to do their job well. Fortunately, both brands take fit seriously by making sure to let parents know how to get the best fit for their babies. This is typically determined by how much the baby weighs.
Diapers from both brands might not significantly differ from one another since they utilize relatively similar materials. Designed with stretchy materials, these diapers are able to snuggly fit on your baby no matter how much they move around.
One factor to consider when determining fit is that parents can have different experiences since babies come in all shapes and sizes. There would be mothers who would swear that Pampers fit better, while there would be others that would claim the opposite. Pampers are said to be generally less bulky than Huggies diapers. However, Huggies pampers are also said to be more suited for chubbier babies. Additionally, one cannot discount that the added bulk of Huggies diapers translates to the ability to hold more material compared to Pampers.
Fit may be one of the criteria wherein there is no clear winner as this could be highly subjective to each baby's experience. Even when one particular type of diaper does not fit your baby well, you might still be able to find a different product within that same brand that would fit perfectly.
2. Effectivity
The entire point of having babies wear diapers is because they are not yet potty-trained and that diapers will help keep them clean when they uncontrollably relieve themselves. Thus, an important criterion for parents to consider is how well diapers absorb the waste and prevent leaking.
Both Huggies and Pampers have various features to help prevent leaking. This includes highly absorbent liners, secure strips, shapely contours, and so on. However, parents can have wildly different experiences from one another due to different factors (e.g., the size of the baby, the shape of the baby, how much the baby moves, etc.).
Many parents have vocalized their preference for Pampers when it comes to effectivity in terms of absorbency and leak prevention. This also relates to the fact parents find Pampers diapers to be more of a snug fit compared to Huggies diapers. The material of Pampers diapers has also led parents to believe that they are more effective in absorbing liquids.
3. Comfort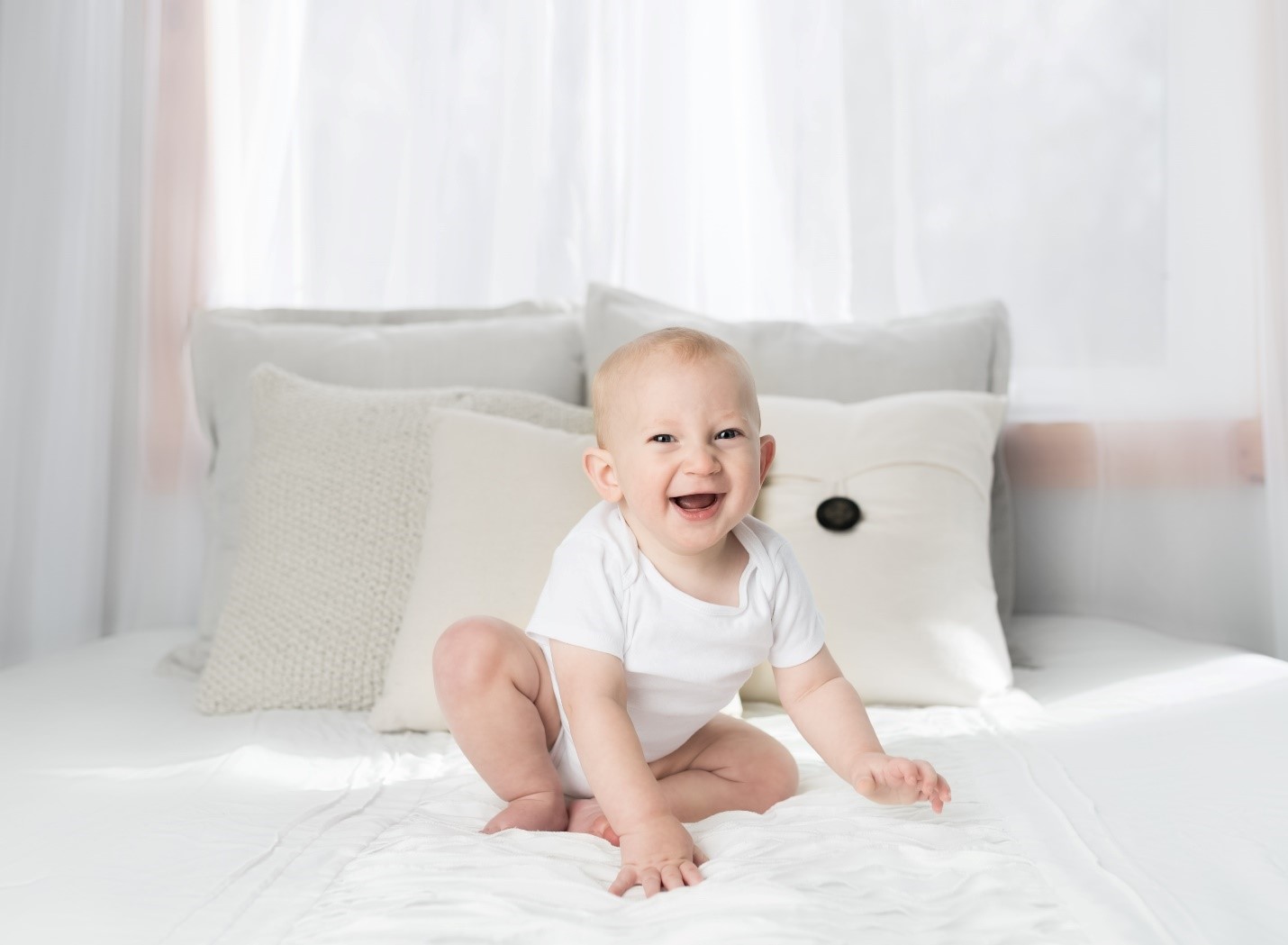 Since babies will be wearing diapers almost all the time, it is important to make them wear diapers that would provide the most comfort. While this criterion is incredibly important, it is understandably a difficult one to gauge. Since babies cannot provide the most informative review, comfort will be based primarily on the parents' experiences with their babies when wearing a particular brand.
For example, there are parents who have reported that their babies were able to sleep better when wearing Pampers diapers. Looking at the material used, this makes sense since Pampers diapers are lined with a soft, furry material that is undoubtedly soft against the baby's skin. This material is also more breathable which leads to a happier baby overall.
Unlike Pampers, Huggies diapers are often lined with a plastic coating that helps make them an effective diaper. Although this can possibly lead to irritation, parents who choose Huggies seem to have no problem with the brand. It should also be noted that the bulk of the diaper can be more prominent when swaddling the baby as the swaddle aims to tightly hug the baby's body.
Another consideration when it comes to comfort is the movement that these diapers allow babies. Since Pampers have a more streamlined profile, some parents have said that their babies are able to move more freely wearing Pampers diapers instead of Huggies.
4. Sizing
Sizing is incredibly important for babies, especially because of how quickly babies can grow. Thus, it is important for your chosen brand of diapers to be able to handle the change in size throughout the first several months.
For the most part, Huggies and Pampers offer the same diaper sizes. They also make it easy for parents to choose which diapers should be appropriate for their babies as their diapers are sized according to the weight of the baby. The size ranges between the two are fairly similar. Here is the sizing chart for both brands.
| | | |
| --- | --- | --- |
| Size | Huggies (lbs) | Pampers (lbs) |
| Preemie | <6 | NA |
| N | <10 | NA |
| 0 | NA | <10 |
| 1 | 8-14 | 8-14 |
| 2 | 12-18 | 12-18 |
| 3 | 16-28 | 16-28 |
| 4 | 22-37 | 22-37 |
| 5 | >27 | >27 |
| 6 | >35 | >35 |
| 7 | >41 | NA |
As you can see from the table above, sizes 1-6 for both Huggies and Pampers are basically the same. However, you can see that the difference in sizing lies beyond sizes 1-6. Firstly, Huggies has two sizes before size 1: Preemie and N. Preemie (<6 lbs) is an appropriately sized diaper for premature or "preemie" babies as they often weigh often less than 6 lbs. As newborn babies averagely weigh around 7.5 lbs, parents can also opt for the size N (<10 lbs) Huggies diapers.
On the other hand, the smallest diapers Pampers offers are size 0 (<10 lbs). Although this can probably suffice most newborn babies, some parents might prefer having the option for a smaller diaper in case the need for it exists.
Aside from having more options below size 1, Huggies also offers a size 7 (>41 lbs) which Pampers does not. The highest Pampers goes is size 6 (>35 lbs). Though bigger babies may still fit in a size 6 diaper, a size 7 diaper may be more comfortable for them.
In sizing, Huggies is clearly the better choice for having more sizing options compared to Pampers.
5. Product Line
Having an extensive product line gives parents a lot of options when it comes to deciding what kind of diaper to get. Both Huggies and Pampers offer several different kinds of diapers to choose from.
Huggies products include:
Huggies Special Delivery Diapers
Huggies Little Snugglers Diapers
Huggies Little Movers Diapers
Huggies Snug & Dry Diapers
Huggies Overnites Diapers
Huggies Little Swimmers Disposable Swim Pants
Huggies Plus Little Snugglers Diapers
Huggies Plus Little Movers Diapers
Pull-Ups Training Pants for Boys
Pull-Ups Training Pants for Girls
Here are quick descriptions of each product:
Huggies Special Delivery Diapers are made of plant-based materials and are certified by the Forest Stewardship Council with the mark of responsible forestry.
Huggies Little Snugglers Diapers are made with hypoallergenic materials for babies with especially sensitive skin.
Huggies Snug & Dry Diapers come with triple layer protection that can provide 12-hour leak protection.
Huggies Overnites Diapers are designed to provide all-night protection and comfort. Huggies Plus Diapers are exclusively found in Costco and are said to offer more absorbency.
Pampers products include:
Pampers Cruisers Diapers
Pampers Baby-Dry Diapers
Pampers Cruisers 360 Diapers
Pampers Easy Ups Diapers
Here are quick descriptions of each product:
Pampers Swaddlers Diapers are made with the softest materials for maximum comfort against sensitive skin
Pampers Baby-Dry Diapers are designed to be more absorbent, helping keep the baby's skin dry
Pampers Cruisers Diapers adapt to the baby's body, making movement easier while staying protected
Pampers Cruisers 360 Diapers have a stretchy waistband that goes all around the baby's waist
All these different products are designed to excel at a particular use case. Some are designed to be worn during the day while some are designed to be worn during the night. Some prioritize comfort while some are designed to be especially leak-proof. Both brands also offer diapers designed to be worn during potty training.
Just from the number of products available, Huggies have more products than Pampers. Thus, it can be viewed that Huggies is a more versatile brand with a more extensive product line compared to Pampers.
6. Features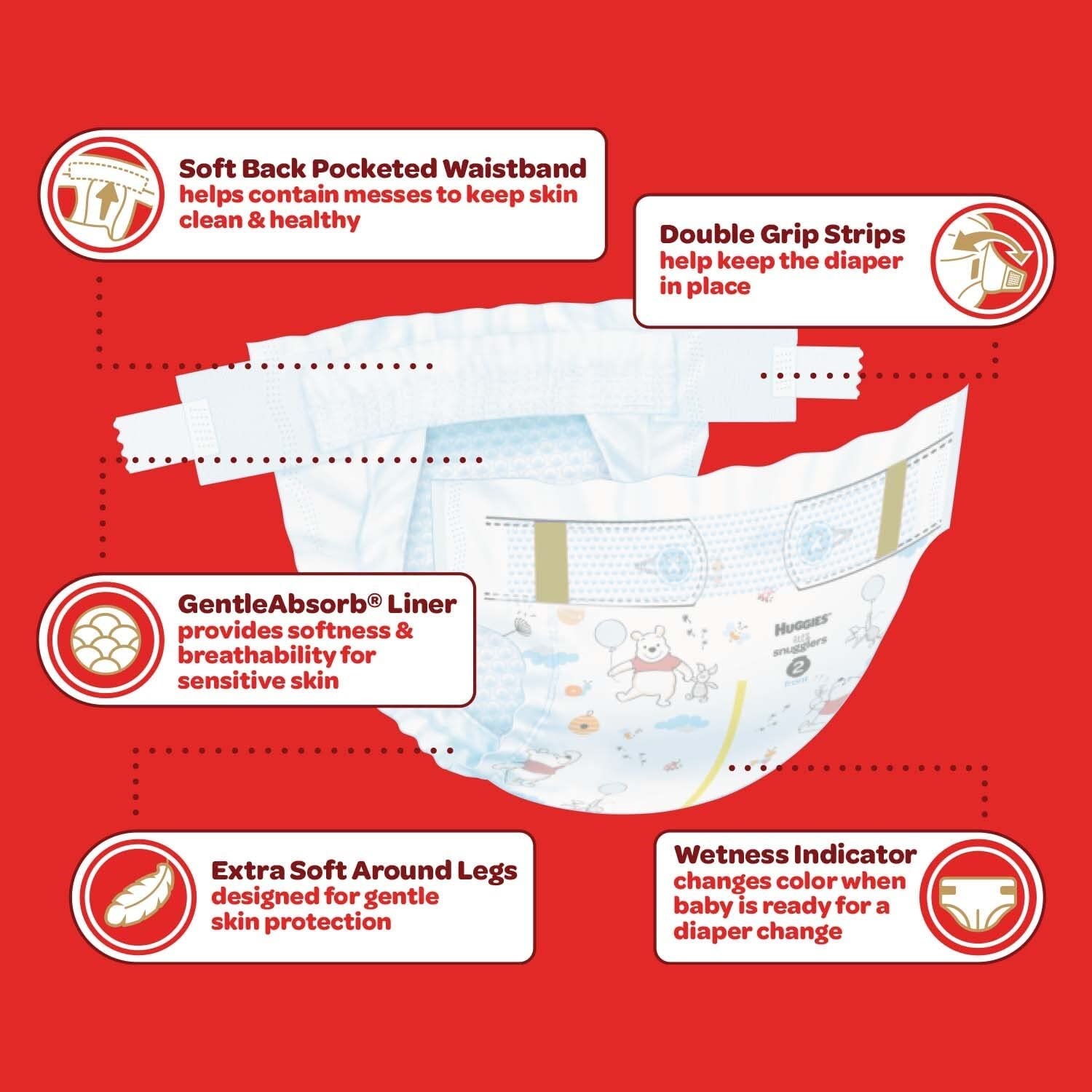 Diapers from different brands can be tricky to tell apart. However, there are slight differences in the capabilities of each brand. Huggies and Pampers both have features that make them excellent diapers, as well as separate them from one another.
Huggies diapers have a variety of features that make them snug and fit just right. These features include flexible leg cuffs, Double Grip Strips™, contoured shapes, and stretchy waistbands. They also have features for dealing with the mess such as the GentleAbsorb® Diaper Liner, soft back pocketed-waistband, DryTouch® Liner, and the Huggies Leak Lock® System.
Lastly, Huggies diapers aim for comfort with soft breathable materials free of harsh ingredients, dermatological testing and certification, hypoallergenic materials, and umbilical cord cutouts. Lastly, you can easily know when to change Huggies diapers with their wetness indicator.
On the other hand, Pampers diapers have a wide variety of features as well. Pampers effectivity is attributed to Dual Leak-Guard Barriers™, LockAway Channels™, as well as absorbent magic channels, and magic gel. Fit is achieved with soft, stretchy sides, stretchy tapes, 3-way fit, Stay-put waist™, and stretchy waistbands.
Lastly, Pampers diapers are comfortable for babies due to being blankie soft, the BreatheFree Liner™, an umbilical cord notch, hypoallergenic, breathable, skin-protecting lotion, and cottony soft. Just like Huggies, Pampers has its own wetness indicator as well to let you know it's time to change them.
Regarding features, both brands exhibit a similar set of features (albeit having different names). They both provide features that make their diapers fit well, comfortable, and effective. They also both have wetness indicators that prove useful time after time. How well your baby responds to these features will depend on your individual experiences and observations.
7. Aesthetics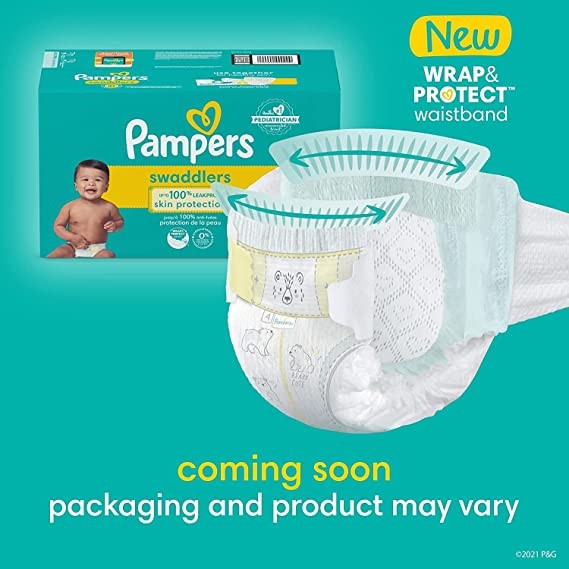 Although function is the main priority when choosing diapers, it is also important for many parents to consider aesthetics. Many parents love seeing their babies in adorable outfits and that includes seeing their little ones in cute diapers.
Most diapers are plain and basic, but both Huggies and Pampers have some of their products adorned with character designs. Pampers can be found with generic and simple designs and characters. Meanwhile, Huggies proudly adorns their diapers with Disney characters thanks to their licensing agreement.
8. Price
It is important for parents to stay mindful of their budget as babies are extremely expensive to take care of. Thus, they need to get the best value for their money when it comes to items that they will need a lot of such as diapers.
Pricewise, a 186-pack of both brands differ only by up to one dollar.
In fact, being the dominant brands available, they are actually on the higher end of diaper brands. Parents can get cheaper diapers buying at other brands such as Luvs and Mama Bear.
9. Availability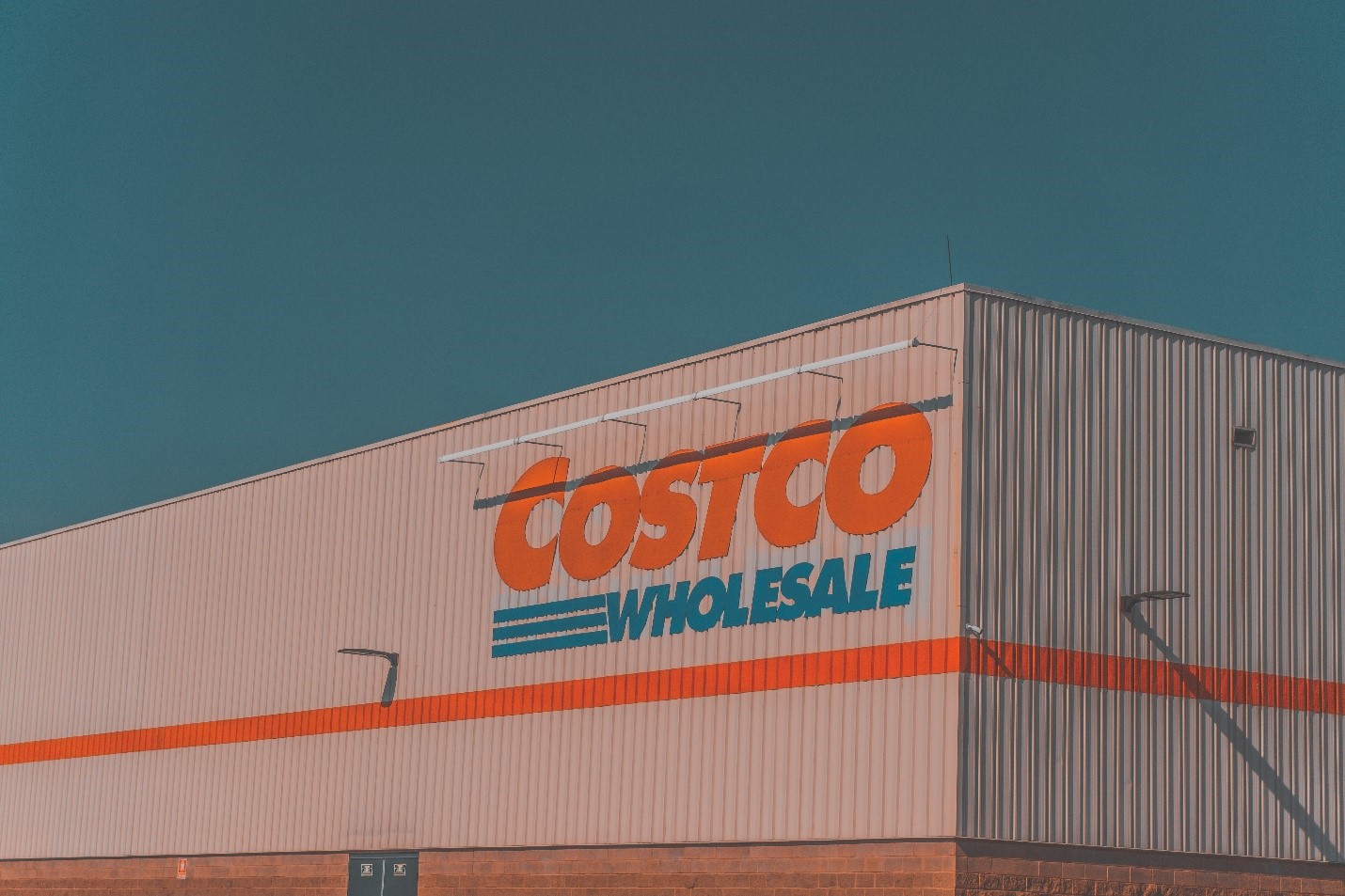 Given how many diapers babies can go through in a week, it is important for a reliable diaper brand to be available in as many stores as possible. Fortunately, Huggies and Pampers are already household names that can be bought almost everywhere.
Both Huggies and Pampers are owned by large multinational conglomerates. Huggies is produced by the Kimberly-Clark Corporation, a company focused on personal care with products including feminine hygiene products, facial wipes, toilet paper, baby wipes, and baby diapers.
On the other hand, Pampers is produced by Proctor & Gamble, a company that deals with a wide assortment of products such as health care, cosmetics, home care, food, beverages, and more. With these connections, it comes as no surprise that Huggies and Pampers can be found in more than 50 countries in the world.
The only stark difference in availability between the two brands is their presence in Costco. While Pampers is not available in Costco, Huggies is. Huggies even has product lines that are exclusively sold at Costco locations. This can be a deciding factor for parents if they frequent Costco and want to streamline their shopping trips.