Carrying your child's heavy stroller around can be troublesome. If you want to provide your child with the same level of comfort and safety without the bulk, look for innovative alternatives that are perfect for your needs.
You might want to check out scooters, balance bikes, or child carriers if you're looking for alternatives to strollers for five-year-olds. Rollerblades, pedal go-karts, and wagons are also worth considering. These are relatively lightweight and portable, so you can bring them everywhere.
You need to consider several factors before purchasing one, however. Otherwise, you might jeopardize a supposed-to-be enjoyable and comfortable ride for your kid.
Alternatives to Strollers for 5-Year-Olds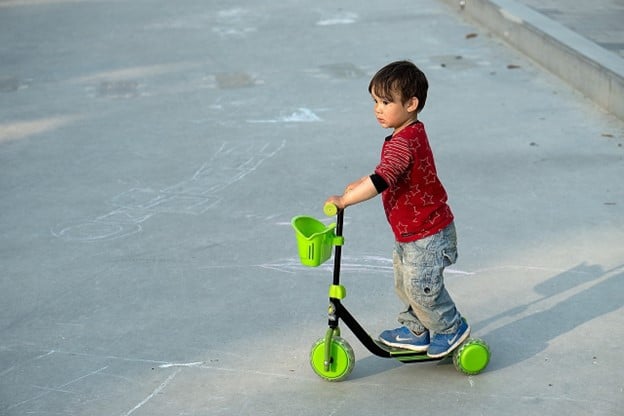 1. Scooters
Aside from being available in a number of styles and designs, scooters are a great way to travel around. Your child may use their feet to propel themselves along thanks to the two wheels, which provide for a more exciting ride. Some scooters also come equipped with handles for enhanced control, which makes them ideal for navigating crowded spaces. Lastly, they're a practical solution for travel because they fold up effortlessly.
2. Balance Bikes
If your kid isn't quite ready for a two-wheeled bike, a balance bike could be the perfect solution. These bikes have no pedals, so your child can focus on balancing and steering. As they grow more confident, they can start pushing off with their feet and gliding for short distances.
3. Child Carriers
Planning a longer outdoor adventure with your child? Consider purchasing a child carrier. Its sturdy frame is built to distribute the weight evenly across your body, making it easier for you to carry your child for an extended period. This alternative will surely make your trip more enjoyable for both of you.
4. Roller Blades
Children that love to move are best suited for rollerblades. They can be used indoors or outdoors and offer a great workout. Just make sure to provide them with knee pads and a helmet of high quality.
5. Pedal Go-Kart
If your kid enjoys the excitement of biking but you're searching for a more secure and dependable option, pedal go-karts are worth exploring. These vehicles come with four wheels and a pedal mechanism that enables children to move in both forward and backward directions, while simultaneously steering through the handlebars.
6. Wagons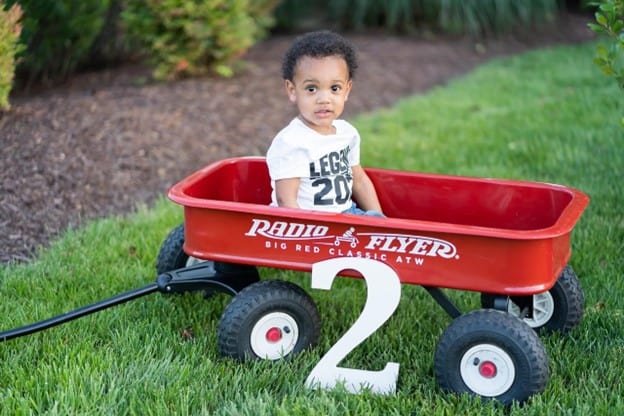 Wagons are versatile and ideal for all kinds of outings, including trips to the park, beach, or a simple neighborhood stroll. Your child can ride in comfort and excitement on these popular alternatives to strollers for five-year-olds. They can even bring their toys and snacks. If their siblings or friends want to tag along, there's still plenty of room.
7. Unicycle
A unicycle can be an ideal alternative to a stroller for a five-year-old who's always up for a challenge. Using this requires balance and coordination, making it a fun but efficient way to improve your child's motor skills.
8. Pogo Stick
Pogo sticks can keep kids amused for a long time because they provide a new way to exercise and develop their coordination and balance. However, when using a pogo stick, make sure your child is wearing a helmet and other safety gear because falls can happen frequently.
9. Electric Ride-On Car
Your kid will have a blast cruising around in an electric ride-on car, especially if they're initially a fan of toy cars. These run on rechargeable batteries, allowing kids to take the wheel for a spin in the backyard. Make sure to supervise your child whenever you allow them to ride this.
10. Roller Skates
Consider getting your child a pair of skates if they want a new, fun, and challenging way to stroll. Skating can improve their balance and coordination while exploring their neighborhood.
Factors to Consider When Choosing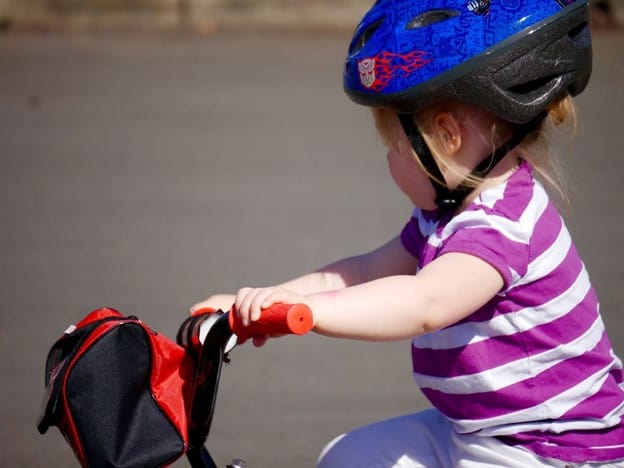 Age-Appropriateness
Children grow and develop, so their needs and abilities change too. Therefore, you must choose a stroller alternative appropriate for your kid's age and stage of development. For five-year-olds, something they can use and handle on their own is best.
Safety
The security of your child comes first. Therefore, selecting a suitable stroller alternative for them requires careful consideration of the safety features it offers. Choose a model that has a safety harness, strong straps, and a safety helmet. These features help prevent any accidents or injuries that may occur while your kid is out and about.
Comfort
Your child will be spending a lot of time in their transportation alternative, so it must be comfortable for them. Look for options with adjustable seats, cushioning, or padding.
Portability
Consider the advantages of a portable stroller alternative whether you're planning a family vacation or just searching for a practical way to transport your children. A portable, lightweight alternative to a stroller may make moving about a breeze.
Functionality
Determine what you'll be using the alternative for. You might need something for everyday use or just for special occasions. Take into account where you'll use them because smooth and rough terrains require different materials. The alternative you choose must handle your specific needs.
Final Thoughts
There are plenty of alternatives to strollers for your five-year-old. Whether you choose a scooter, balance bike, wagon, child carrier, or roller skates, your child will love exploring the world around them in a new and exciting way. The right choice depends on your child's specific needs and your family's lifestyle. Ultimately, bear in mind to always prioritize safety.